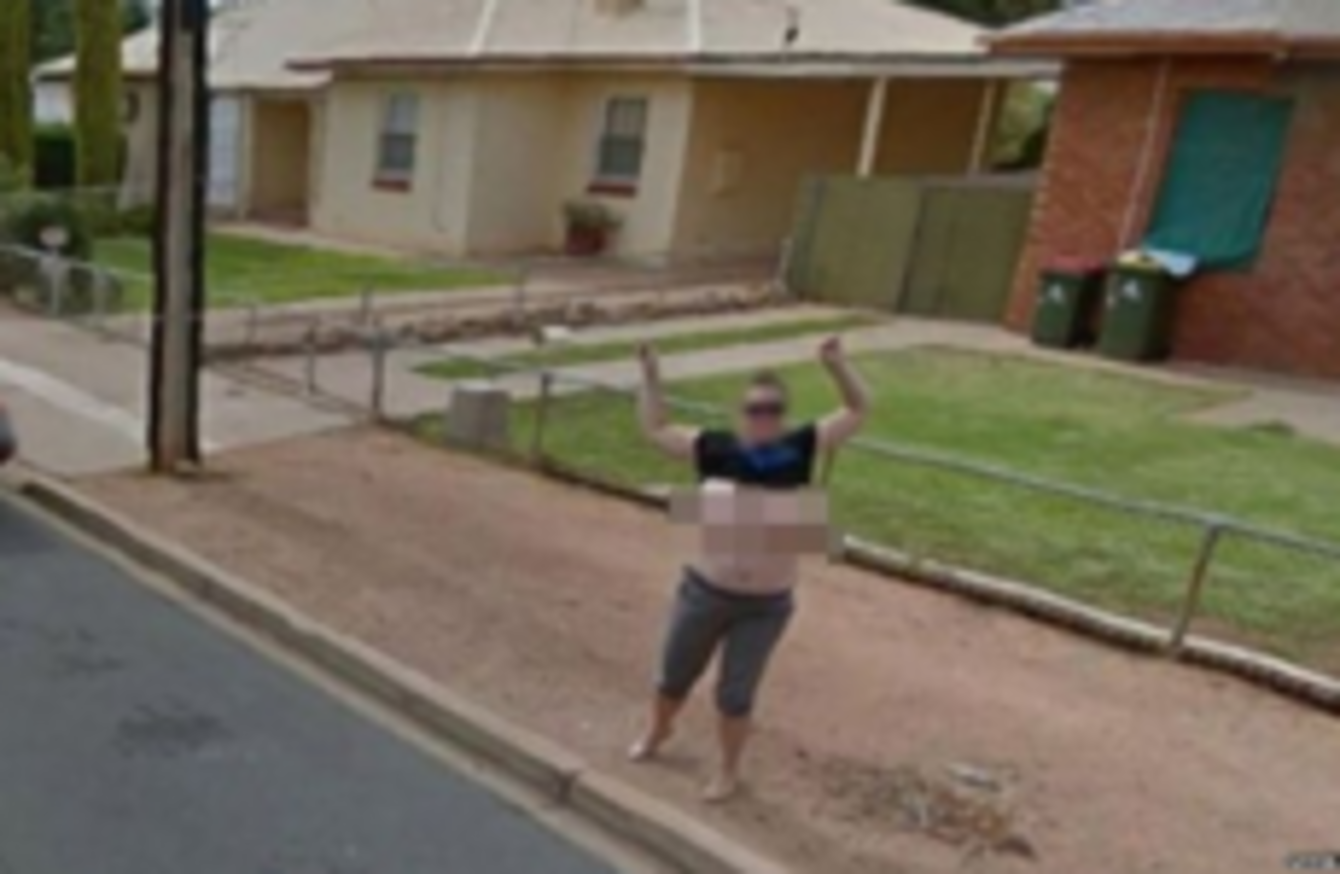 Image: BBC via Google Street View
Image: BBC via Google Street View
A WOMAN IS due to appear in court after flashing a Google Street View car.
Karen Davis from South Australia was reported by police last week, two months after the image of her appeared on the site's street view.
Speaking to local newspaper, The Advertiser, she said, "It amuses me because what about the drug dealers of the town, the murders that have happened in this town, shouldn't you be focusing on that?
There was no child harmed in the making, my children don't have to go to therapy because of it, I didn't give any old man a heart attack — that I'm aware of.
"The police said that in the scale of things it was a low criminal offence but they still had to report it."
In a statement, police said: "The woman's actions were the same as someone flashing their genitals and the expectation is that we take action.
"It isn't appropriate for anyone to expose themselves… Our community should be able to expect decency."
Google has now pixelated the whole of Karen Davis' body in Street View: