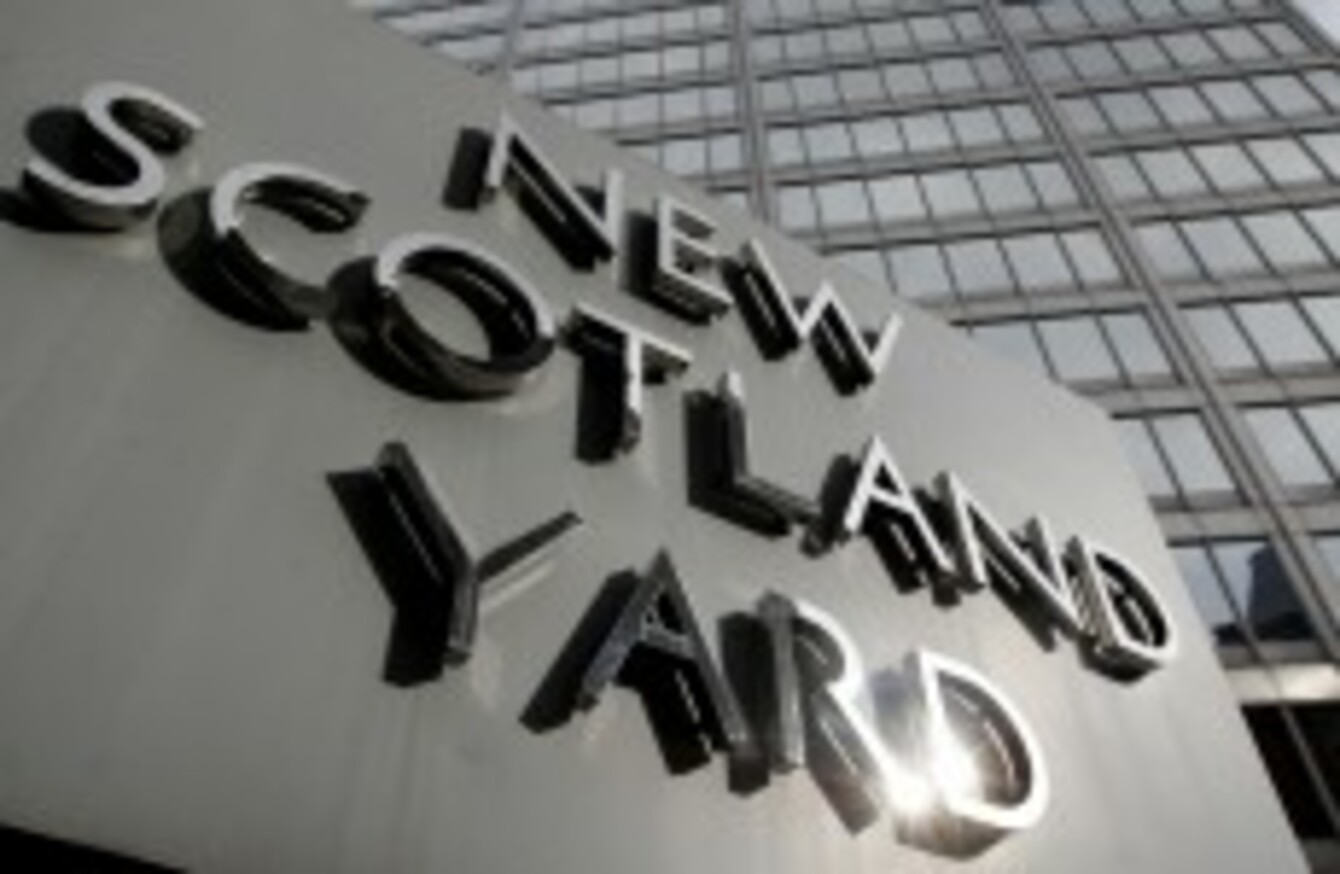 The headquarters of the Metropolitan Police in London
Image: Dominic Lipinski/PA Wire
The headquarters of the Metropolitan Police in London
Image: Dominic Lipinski/PA Wire
Updated 13.24
POLICE IN THE UK are investigating after a woman who travelled to London from Ireland for an abortion died.
The Irish Times reports that the 32-year-old woman had been discharged from a Marie Stopes clinic in London when she suffered post-surgery complications in a taxi, hours after the procedure. The woman was brought to a hospital but was pronounced dead of a suspected cardiac arrest due to blood loss.
Speaking on RTE Radio One's Morning Ireland, Irish Times chief reporter Carl O'Brien said that the woman had sought to have an abortion at a hospital in Ireland but had been refused as she was not suffering from a life-threatening condition.
O'Brien said that the woman had discovered she had uterine fibroids after giving birth in 2010. Fibroids are non-cancerous tumours which grow in or around the uterus. They are not life-threatening but can come with complications, including increased risk of miscarriage.
O'Brien said the woman, who was not from Ireland but was an Irish citizen, was between 19 and 20 weeks pregnant when she travelled to the UK. She died in January 2012 but the case has only come to light now.
One pro-choice group has said that "tragic and needless deaths" will continue to take place given Ireland's abortion laws.
Spokesperson for the Abortion Rights Campaign Sarah McCarthy said that the woman should have been given "appropriate" medical treatment in Ireland and should not have been forced to travel to the UK.
"Forcing women to travel abroad for abortions makes finding aftercare extremely difficult and this tragedy stands testament to what can and may continue to happen if we as a nation leave women who are most in need of care left in situations as we hear of today," said McCarthy.
The Pro-Life Campaign said that "while official figures suggest that abortion in Britain is relatively safe for women, there have been several reports and incidents recently that challenge this claim."
Just under 4,000 women who had abortions in the UK last year gave an address in the Republic of Ireland, according to the latest figures.