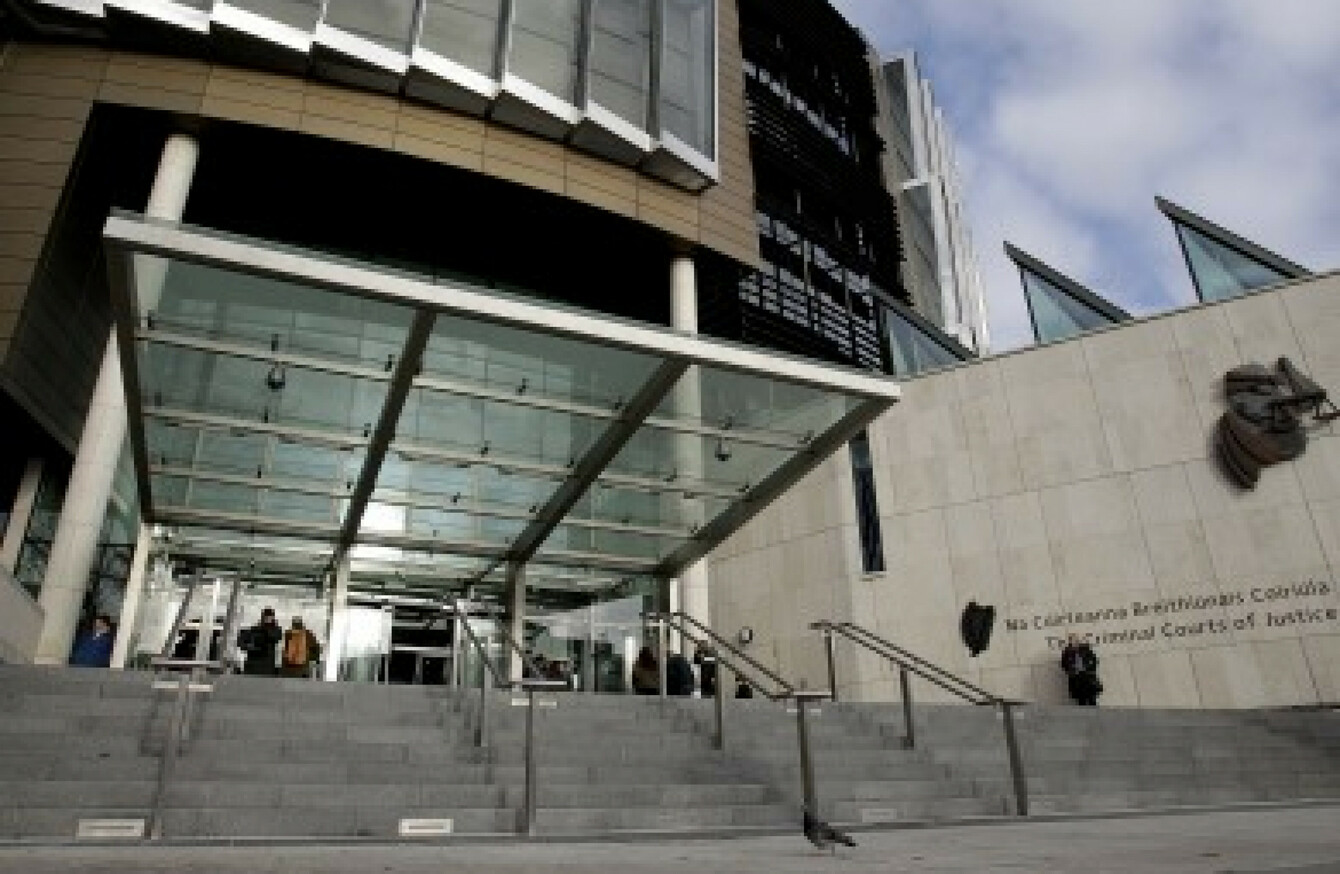 The woman appeared before Dublin Circuit Criminal Court.
Image: Julien Behal/PA
The woman appeared before Dublin Circuit Criminal Court.
Image: Julien Behal/PA
A WOMAN WHO disguised herself as a man and robbed over €10,000 in cash from a shop worker while on a bike has been given a suspended sentence.
Judge Karen O'Connor said it was a "bizarre" crime but that McGlynn was "acting out of character".
Ciara McGlynn overheard the manager of a health shop in Blanchardstown Shopping Centre discussing dropping off the store takings to a bank and planned the robbery accordingly, Dublin Circuit Criminal Court heard.
The 43-year-old was caught by gardaí who happened to be on the scene.
Psychiatric stress
McGlynn of Elmwood, Clonsilla, Dublin pleaded guilty at Dublin Circuit Criminal Court to one count of robbing €10,700 at Blanchardstown Shopping Centre on February 29, 2015.
She has suffered from significant psychiatric issues, including post-natal depression and post-traumatic stress disorder, the court heard.
Handing down a suspended 18-month sentence Judge O'Connor noted that McGlynn was extremely remorseful.
The judge said she believed it was unlikely McGlynn would ever come before the court again and she urged her to learn from her offending and put it behind her.
Sergeant James Nugent told junior counsel Fergal Foley, prosecuting, that the victim was a manager in a store in Blanchardstown shopping centre at the time of the offence.
She was leaving the centre with the store's takings of €10,700 in a bag when McGlynn, wearing a hoodie and a hat, cycled up to her on a bike and grabbed the bag of cash.
"She was dressed to resemble a young male," Foley told the court.
Sergeant Nugent was present at the scene and caught McGlynn almost immediately afterwards. She was arrested and made full admissions to gardaí.
The court heard McGlynn had been in the shop on an earlier date when she heard the manager discussing when she would make the cash drop. McGlynn described her victim as a "lovely, kind woman" and said she was sorry for what she put her through.
The court heard the store manager now lives in the UK and did not wish to make a victim impact statement.
Financial difficulties
Ms Lawlor submitted it was a "very unusual case" and that McGlynn was in a "vulnerable" state at the time of the offence. She said her client had suffered from significant psychiatric issues.
She was also struggling with financial difficulties when she carried out the robbery and was getting up to eight calls a day from financial institutions in relation to her debts, the court heard.
"She was utterly unable to cope and became fixated on the idea that taking this money would cure her problems," Ms McGowan said.
McGlynn has two previous convictions for a road traffic offences. A letter was handed up to court expressing her remorse.