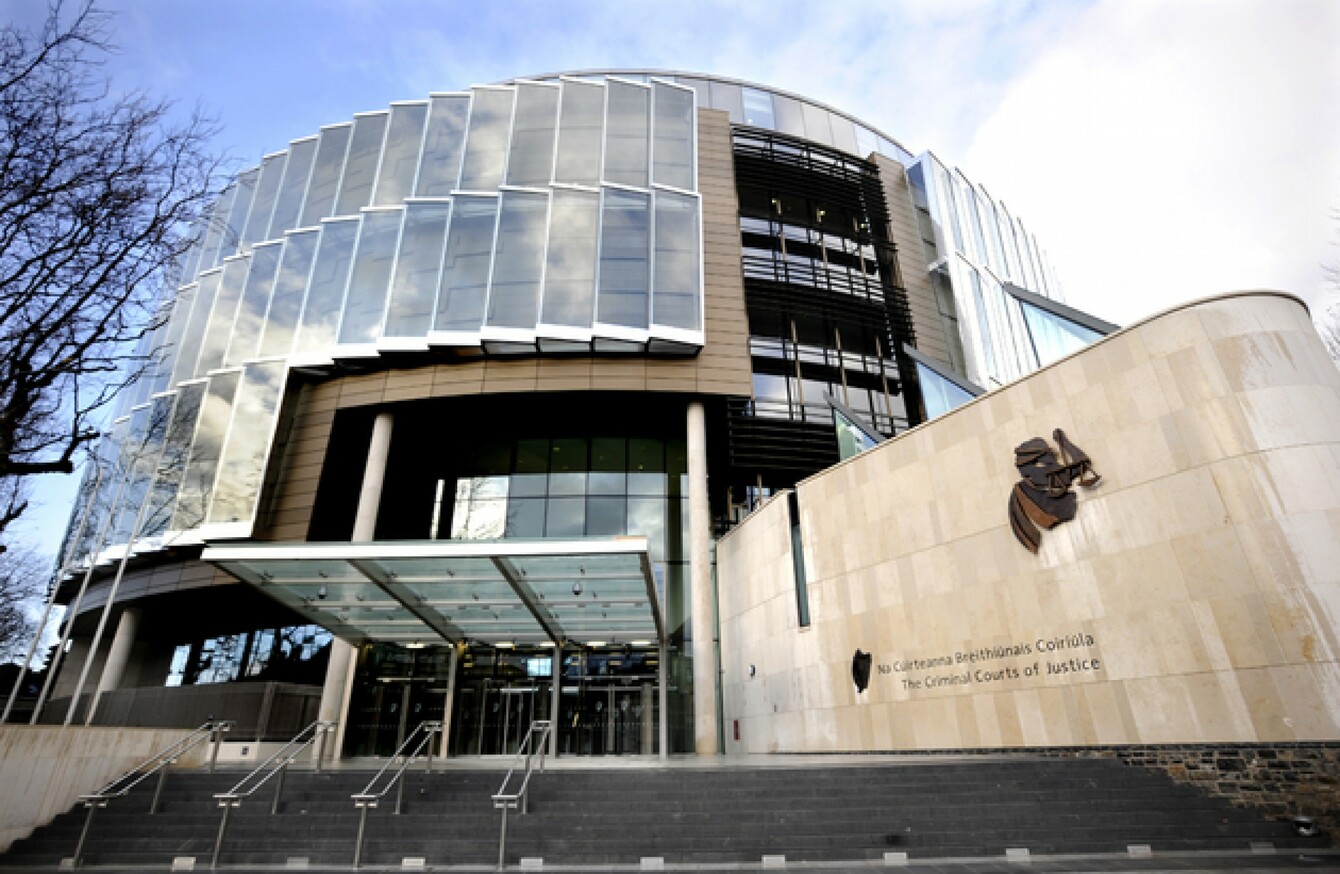 Image: Sasko Lazarov/Rollingnews.ie
Image: Sasko Lazarov/Rollingnews.ie
A 35-YEAR-OLD woman who stabbed her housemate and former partner to death has been jailed for six years at the Central Criminal Court.
After the killing, Monika Matracka hid 38-year-old Michal Rejmer's body in the back garden of the house they shared and destroyed evidence in what her defence team called "bizarre and outrageous behaviour".
She was found not guilty of murder but guilty of manslaughter by a majority jury verdict in February.
Matracka, with an address at The Pines, Briarfield, Castletroy, Limerick had pleaded not guilty to murdering Mr Rejmer at that address at a time unknown between 8pm on 30 December and midnight on 31 December, 2015.
Today, Mr Justice Paul Butler imposed a six year sentence on Matracka.
Outlining the facts of the case, Mr Justice Butler said Matracka and Rejmer were previously in a relationship which had ended for some time and they had continued to live together.
The judge said Rejmer left work in McDonald's on 30 December, 2015 and after a considerable search his body was found in the back garden of the rented accommodation.
Admission
He said Matracka made admissions to Rejmer's killing in the back of a garda patrol car after her arrest.
"She said the deceased was a good man and she was a bad person in her interviews," said Mr Justice Butler.
The judge said that whatever happened between Matracka and Mr Rejmer, it was clear she stabbed him a number of times and he died as a result.
"His body was left in the house for some time and a clear attempt was later made to hide it in the garden," he said. He said attempts were also made to destroy evidence.
The judge said Rejmer was a diligent worker and an athlete of some accomplishment.
He said the mitigating factors in the case included the fact that Matracka had no previous convictions, she had offered a plea to manslaughter and she had expressed remorse from a very early stage.
The judge said he had taken into consideration that at least part of Matracka's sentence would have to be served in this jurisdiction.
He said the court considered the offence to be mid-range and he believed the appropriate sentence to be eight years but had taken the mitigating factors into consideration.
"In view of her low risk of re-offending I would have suspended two years of part of that sentence but because of the complications if she wanted to transfer back to Poland to serve her sentence, I'm reducing it to a straight six years," he said.
Mr Justice Butler then sentenced Matracka to six years in prison and backdated it to when she went in to custody on 8 January, 2016.
Trial
The eight day trial heard that Rejmer had helped Matracka out financially when she was studying in Poland in 2009.
Matracka told gardai that on 30 December, 2015 Rejmer told her he wanted his money back and if he did not get it she "would have to say bye bye to life". She said he then cut her left hand with a knife.
She also told gardai that she stabbed Rejmer in self-defence saying:
I did it. It was me. I killed Michal.
Mr Rejmer was reported missing on 6 January, 2016 after colleagues became concerned when he had not turned up for work at McDonald's in Castletroy for a number of days. He was last seen on 30 December, 2015.
Rejmer's body was discovered by his friend and a local volunteer at the rear of his house in Castletroy under some plastic sheeting on 8 January, 2016.
State Pathologist Dr Marie Cassidy gave evidence in the trial and told the jury that Mr Rejmer died as a result of bleeding from stab wounds to the arms.