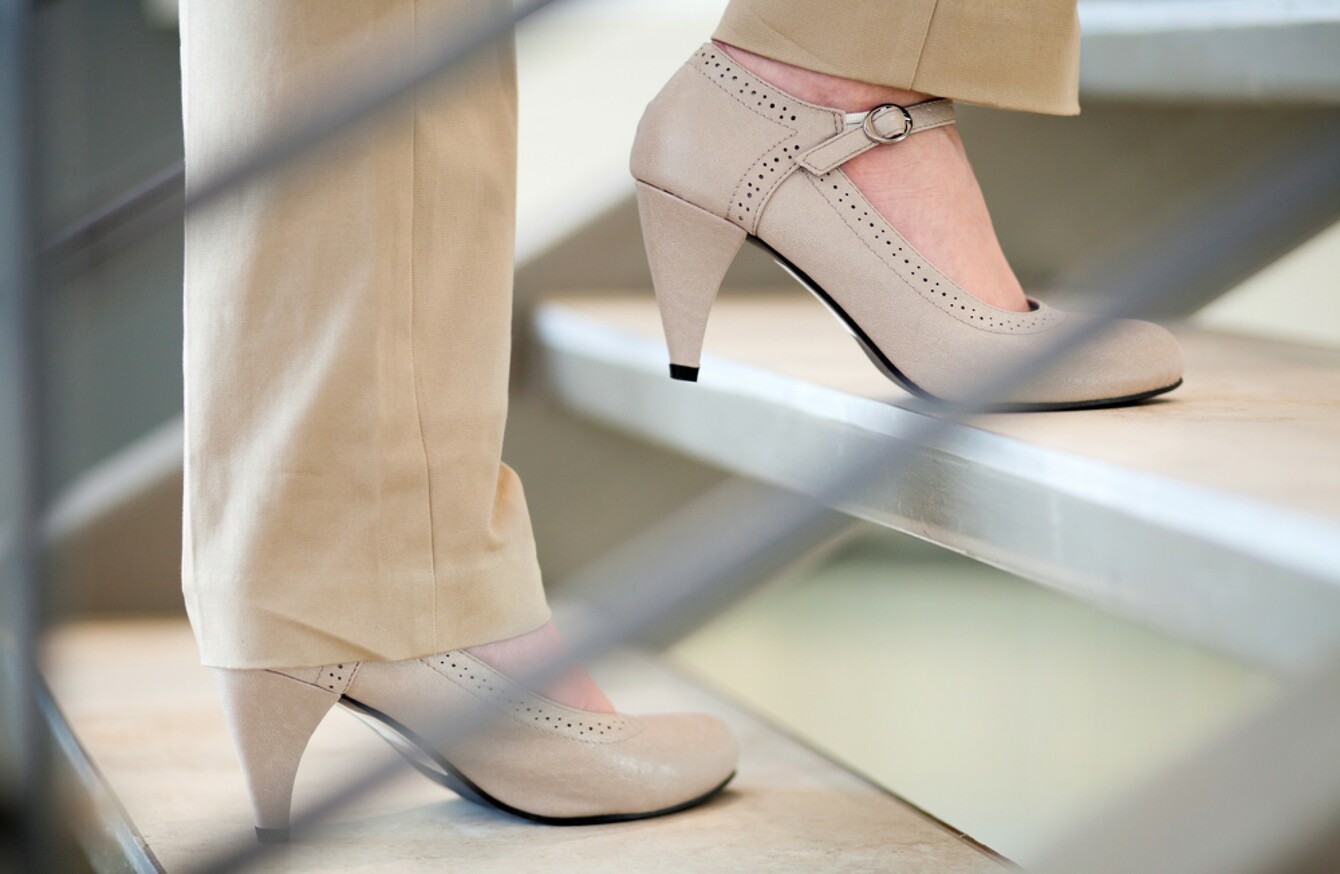 File photo
Image: Shutterstock/michaeljung
File photo
Image: Shutterstock/michaeljung
A 49-YEAR-OLD WELSH woman who broke her left ankle and tibia after she missed a step at Dublin Airport has lost a €60,000 damages claim in the Circuit Civil Court.
Sally Moses today told the court that in May 2013, she was travelling back home to Wales with her daughter Roisin and was descending steps in Terminal 1 when she missed the last one and fell.
She said she had been careful while descending the steps as she had a habit of counting steps when using a stairway. She alleged she did not see the last step because it was not adequately illuminated.
Circuit Court President Mr Justice Raymond Groarke heard that Moses, an account manager from Abercynon in Wales, was attended at the scene by Aer Lingus staff and airport police.
She had been taken by ambulance to the emergency department of Beaumont Hospital in Dublin, where X-rays revealed fractures of her ankle and tibia. She needed to wear a full cast for several weeks.
Moses said she underwent physiotherapy sessions and had ongoing pain while climbing stairs. She sued Dublin Airport Authority (DAA) for negligence and breach of duty.
Barrister Mairéad McKenna, who appeared with Gore & Grimes Solicitors for DAA, said her client denied liability and claimed Moses had been guilty of contributory negligence.
The court heard the first and last steps had colour contrasting tiles and each step was lit and had special nosing tiles.
Judge Groarke, dismissing Moses' claim, said he was satisfied the last step had been clearly visible and he could not find that DAA had been negligent. He made no order regarding the legal costs.