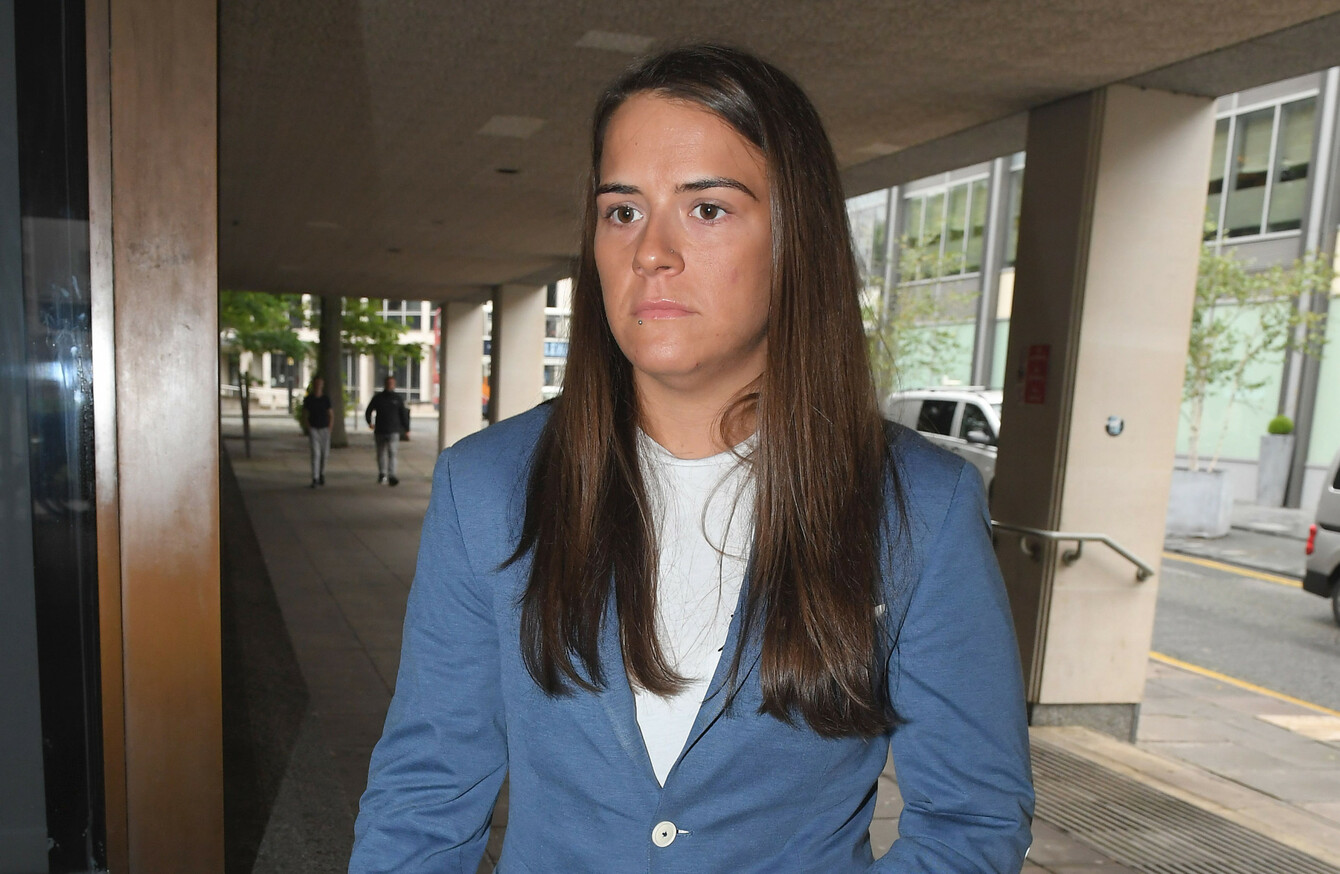 Gayle Newlands
Image: Andy Kelvin via PA Images
Gayle Newlands
Image: Andy Kelvin via PA Images
A WOMAN WHO was found guilty of tricking a friend into having sex by disguising herself as a man and using a prosthetic penis has been jailed for six and-a-half years following a retrial.
Gayle Newlands created a male persona on a social network in 2011 using the name Kye Fortune.
The 27-year-old had been jailed for eight years in November 2015 but that conviction was quashed last December on the grounds the trial judge was not fair and balanced summing up the case and a retrial was ordered.
The victim told the court she was persuaded to wear a blindfold at all times when her and Newlands were together. She gave her evidence behind a curtain, according to BBC.
She said she thought she was having sex with Kye Fortune until she finally took the blindfold off.
Newland, of Willaston, Cheshire, northwest England, claims the victim always knew she was only pretending to be a man and that they were engaged in role play as they explored their sexuality.
She insisted that no blindfold was used and denied strapping bandages to her chest to conceal her gender and wearing a woollen hat to disguise herself.
In the retrial Newlands was found guilty on three counts of sexual assault but was cleared of a fourth. She received concurrent terms of six years for the three counts of sexual assault and received an extra six months for defrauding €10,000 from her former employers.
The jury of nine women and three men reached majority guilty verdicts of 11-1 after 17 hours of deliberations.