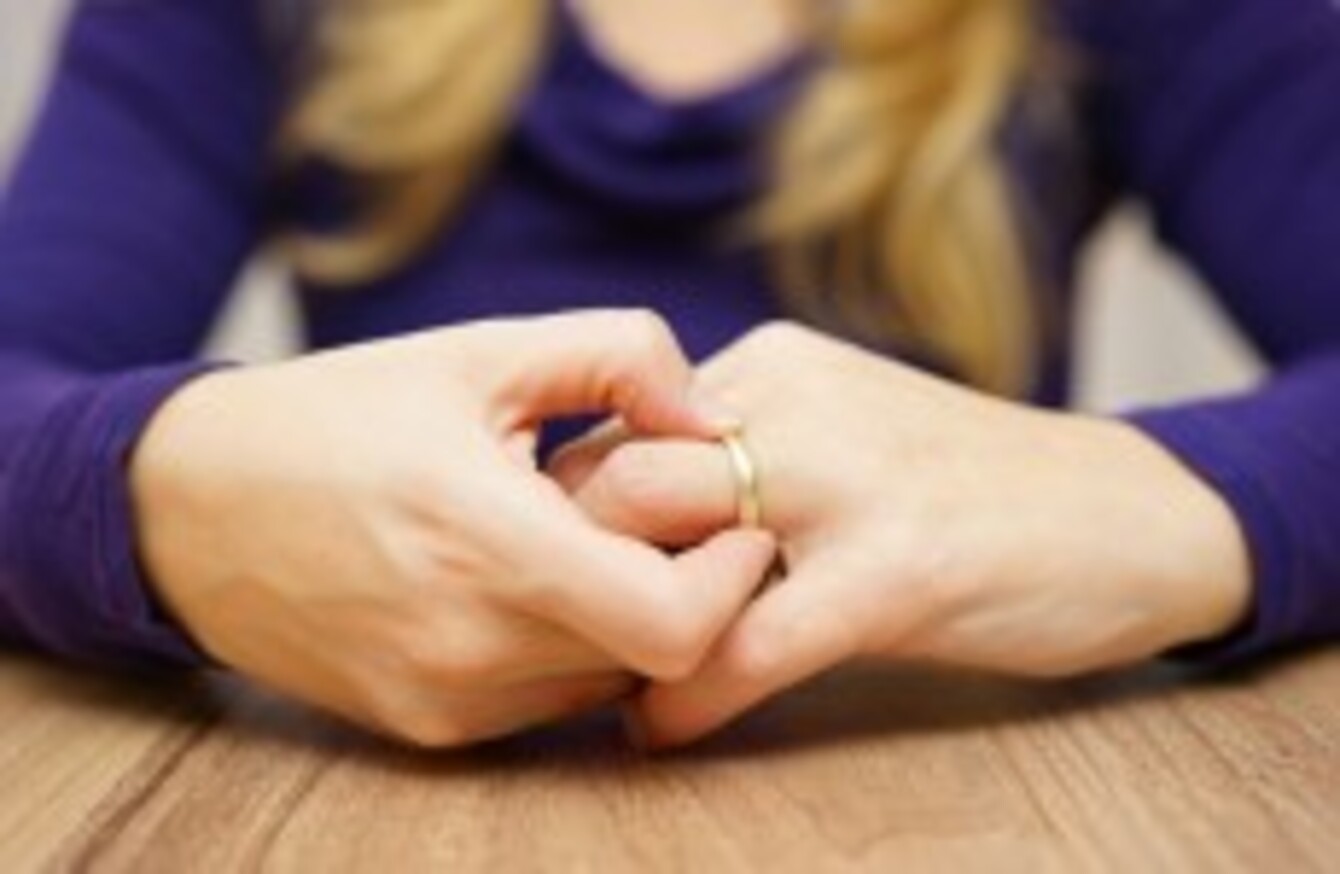 Image: Shutterstock/Bacho
Image: Shutterstock/Bacho
A WOMAN WHO discovered earlier this week that she had been wearing the wrong wedding ring for years has been reunited with her original ring.
Marianne Crowley told RTÉ's Liveline programme yesterday that she only discovered on Wednesday night that her original ring must have been swapped with another in the 18 years since she married.
Trying to remember the date of her anniversary, she had used a magnifier to inspect the inscription on her ring only to discover it was engraved with an unfamiliar date (July 1993) and name (Pat).
Her wedding to Flor, her husband, on the other hand, was in September 1997.
Kept in safe
Marianne told listeners today that she has now been reunited with her own ring.
A woman living in her village had heard the appeal and realised she had the same anniversary as the inscription read out over the airwaves.
After separating, the woman had kept what she thought was her own ring in a safe.
"She got to the safe, and lo and behold out comes the wedding ring which had [my] inscription on it, so the mystery was solved," Marianne said.
She explained that she and the woman share a mutual friend who runs cookery demonstrations they had both attended in the past.
"Neither Evelyn or myself remember doing this but it's possible we were admiring each other's rings and took them off at the table," she said.
Just this moment, we put the two rings together on the table, and they are exactly the same ring and exactly the same size.
Marianne reckoned she likely wore the wrong ring for as long as four years.
I think her ring is in the safe for around two years, so it's definitely maybe three, four years that I've been wearing the wrong ring.
If I hadn't gone on Liveline yesterday, she wouldn't have necessarily ever gone to her safe and checked her wedding ring.
"There could have been a book on it eventually, but we've solved the mystery now," she added.