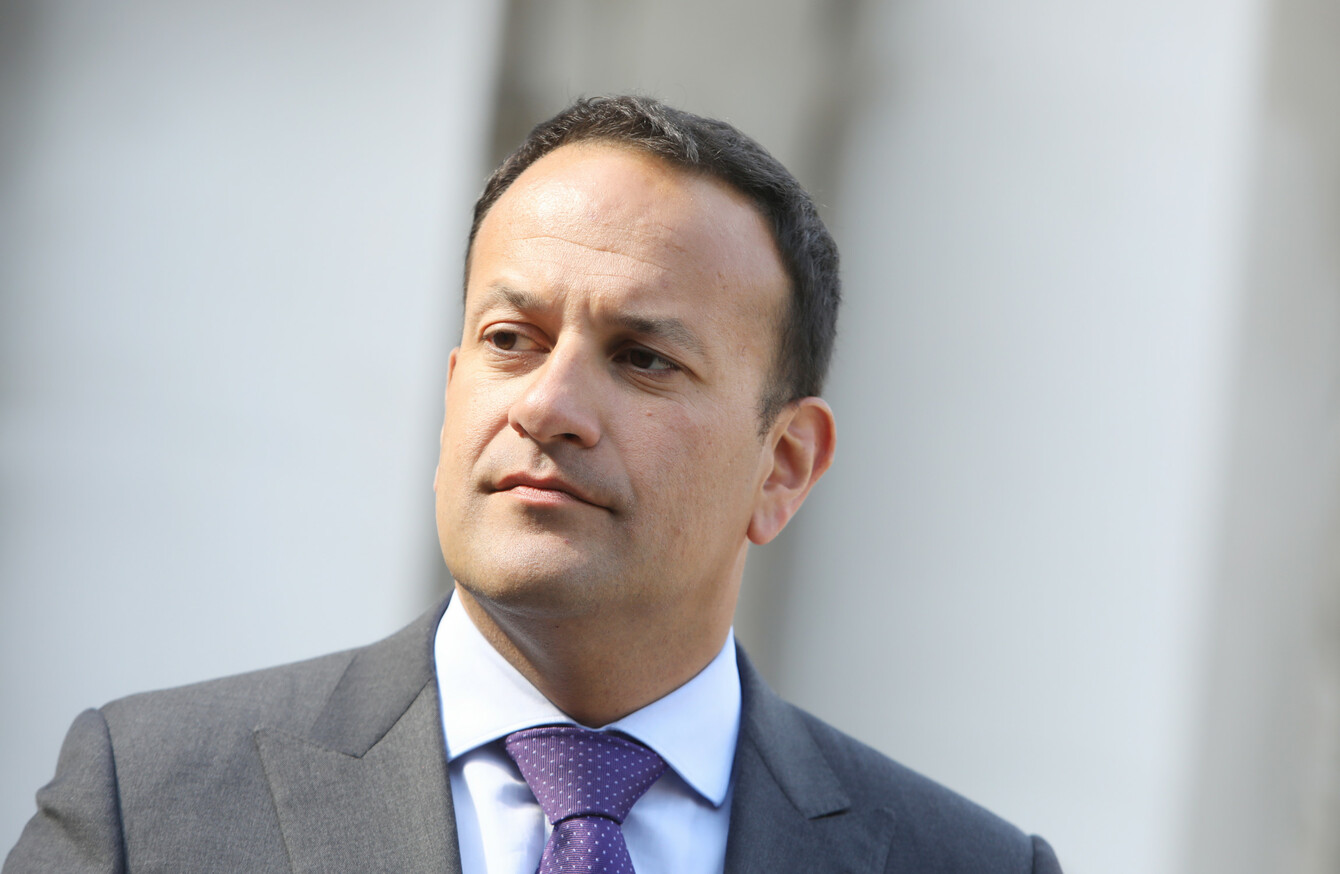 Taoiseach Leo Varadkar
Image: Leah Farrell
Taoiseach Leo Varadkar
Image: Leah Farrell
"IT IS TIME to separate this idea that women are inherently linked with caring and family because a woman's place is where she wants it to be and that is not necessarily in the home."
Those were the words of Taoiseach Leo Varadkar today as he defended the government's decision to have a referendum on the deletion of the wording on a woman's place in the home from the Constitution.
This is despite concerns being expressed by the Constitutional Convention and the Justice Department over the complete repeal simpliciter (simply removing the reference).
It had been suggested that the clause should be amended rather than deleted completely and that a gender-neutral clause or a reference to women caring in the home should be included.
Leo Varadkar said the government gave the issue careful consideration and took the advice of former Justice Catherine McGuinness in coming to the decision.
We decided that we should ask the people whether they want to delete that article on women in the home, which we believe is sexist and anachronistic, from our Constitution.
This should never have been put into the Constitution in the 1930s never mind being kept there now.
The Taoiseach said consideration was given to putting in new wording on caring or amending the definition of the family.
However, he said he and the government "do not believe we should tie up a decision on deleting this sexist anachronistic language from our Constitution with a debate on caring and families".
"Caring and families deserves careful consideration in its own right, we will do that in 2019 and, if we can come up with wording that is agreeable, we will put that to the people as well.
"It is time to separate this idea that women are inherently linked with caring and family because a woman's place is where she wants it to be and that is not necessarily in the home," he said.
Varadkar said the definition of the family in Ireland is based on marriage.
"That is anachronistic too. The Constitution does not see one parent or lone parent families as families. These are much bigger issues and they should not be tied in with deleting this sexist and anachronistic language from the Constitution. Doing that is long overdue, so let us do that and look at the issues on the definition of the family and constitutional protections on caring, and the people they care whom we also have to bear in mind, as separate items," he concluded.
A referendum on whether to delete the clause will be held in October, alongside a referendum of deleting references to blasphemy from the Constitution. The referenda are due to be held on the same day as the presidential election.