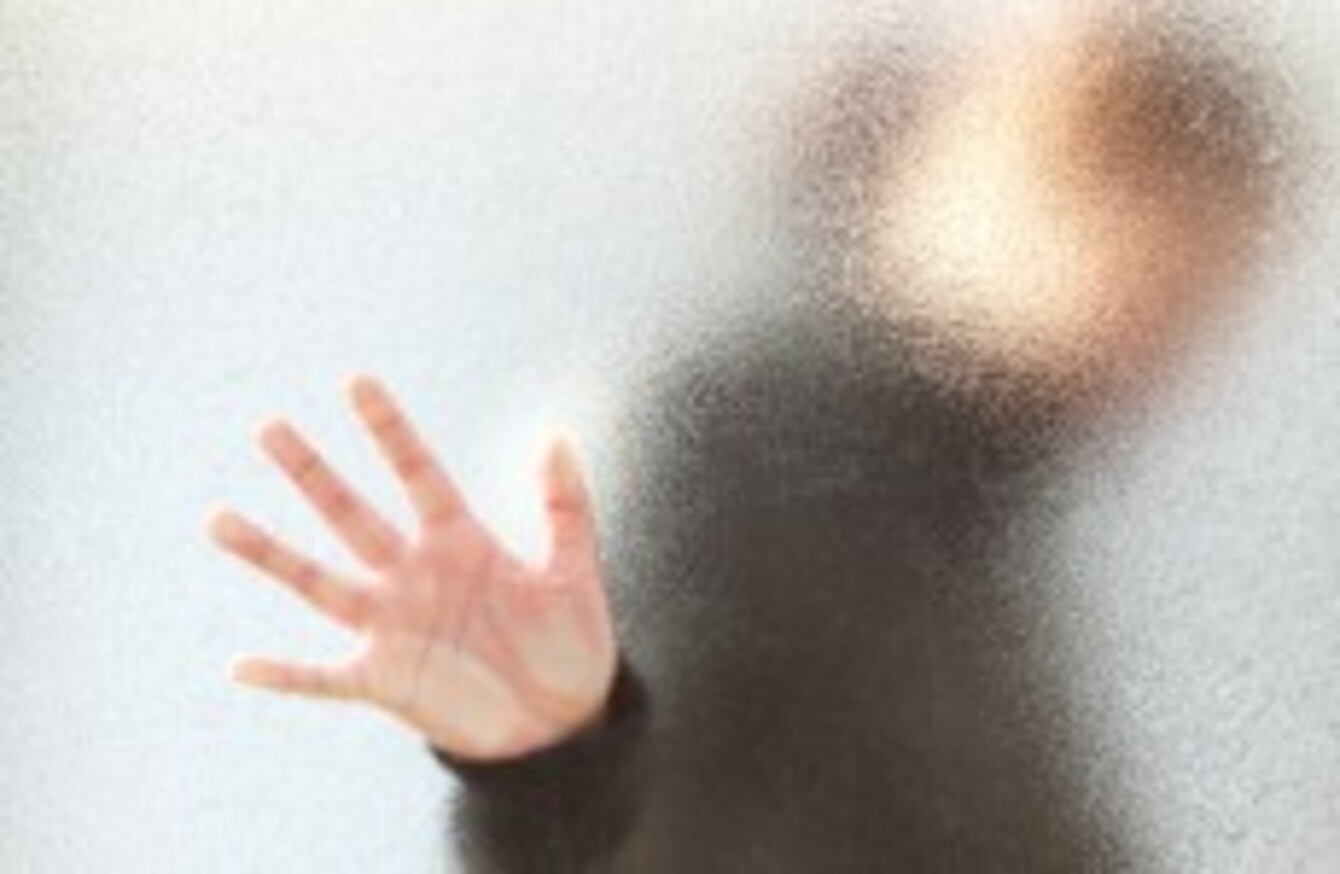 Women's Aid say that women in abusive relationships can feel trapped as they fear leaving will prompt further violence.
Women's Aid say that women in abusive relationships can feel trapped as they fear leaving will prompt further violence.
"HEAVEN HAS NO rage like love to hatred turned
Nor Hell a fury like a woman scorned."
It's a phrase that you've heard on many occasions, a piece of received wisdom usually used in a lighthearted way about a woman who doesn't take too kindly to her boyfriend or husband ending their relationship.
"Hell hath no fury like a woman scorned" is actually a corruption of a verse from The Mourning Bride, a poem written by English writer William Bride in 1697.
Judging by the number of women who have been murdered by their former partners in Ireland in recent years, and the similar, almost pathological, behaviour of their killers, it might be more accurate to say that hell hath no fury like a man scorned.
Last month, Michael McDonald, 51, was sentenced to life in prison for the murder of his former partner, Breda Cummins in 2010. Six weeks after she ended their relationship, McDonald went to the house she was in with a kitchen knife. He attacked her new partner, John Lawlor, and then killed the mother of one by stabbing her in the chest six times. He rang her 13 times before going to the house.
Unfortunately this is far from being an isolated case. In June of this year John Gallagher was discharged from the Central Mental Hospital. He shot his girlfriend Anne Gillespie, 18, and her mother Annie, 51, in the grounds of Sligo hospital in 1988 after discovering that she was planning to leave him. He was tried but found to be insane and was committed to the Central Mental Hospital. He escaped from there in 2000 and eventually moved to Strabane in County Tyrone, directly across the border from his hometown of Lifford in Donegal. He signed himself into the Central Mental Hospital in May and was officially released a month later.
The same month Alan Dauby from Liverpool was found guilty of the murder of 20-year-old Irishwoman Avril Flanagan, who had ended their relationship a week earlier. He stabbed her 53 times in his apartment in Alicante, Spain.
According to figures compiled by Women's Aid, 179 women have been killed in Ireland since 1996. Of those resolved, partners or ex-partners killed 71 of the women, or 53 per cent of the total.
Forty-seven others were killed by people the women knew, including brothers, sons, friends and neighbours. Ninety-nine per cent of the women were killed by men.
Deirdre Campbell, the manager of the Women's Aid Helpline, says that the most dangerous time for a woman who is being abused by a partner is when she ends the relationship.
The main aim of men who abuse their partners is to control them and the greatest threat to that control is that their partners would leave them. That's why we see an increase in abuse and violence against women when they try to escape.

People think that the woman only has to end the relationship to end the violence, but that doesn't always happen. Twenty per cent of the calls we get from women relate to violence from ex-partners.
Support group Amen report similar stories of men being abused by former partners, but the cases in Ireland of a man being killed by a woman are in single figures, and Amen could not recall one of a man being killed by an ex-partner.
Women suffering abuse understand the danger involved in leaving their partners, and this is often a reason they don't end the relationships according to Campbell.
"Even in cases when the woman would love to escape they can be afraid to do so," she said. "They are terrified that the man might attack them or their children and they have good reason to think that, they're the ones living with the violent person and they know what they are capable of."
Threats of violence are not always explicit, but sometimes the man will openly say they will hurt or kill the woman if she leaves. These are not idle threats either.
Last April Stephen Cahoon (39) was convicted of murdering his ex-partner, Jean Quigley. He strangled the pregnant 30-year old in her house in Cornshell Fields in Derry City on 26 July 2008. It emerged after the trial that he had beaten the mother of four during their relationship, that he had threatened to kill another ex-partner and that he had also been convicted of sexual assault.
In March of this year a Coroner's Court in Belfast ruled that Philip Hull (34) had committed suicide after killing his ex-wife, Sharon. The 33-year old woman left he husband after she found out he was having an affair. She got a non-molestation order against him when he began to harass her at her workplace. He attacked her in her house in Carnbeg Meadows, Antrim, in October 2010, after sending her texts that day asking her if she was seeing another man.
In another case Mihalache Marian (49) was convicted in 2011 of murdering his ex-girlfriend Loradena Pricajan (35), in Sandyford, Dublin. The trial heard that he videotaped her while she was in the shower and said that he would post the video on YouTube so that people could see that she was a "whore". The trial also heard that he had a layout of her workplace and that he had rang her new partner using her Skype account. He killed her by cutting her throat and then slashed himself several times in an attempt to show there had been a fight between them.
Gary McCrea from Laghy in Donegal is currently serving a life sentence for the murder of his wife, Dolores, in January 2004. She had left him in August 2003 along with her four daughters. Dolores's mother Kathleen, and one of her daughters (who was 14 at the time) told the court that McCrea had threatened to stab his wife to death. The daughter said that her father had called her mother a "tramp", "whore" and other offensive terms and that he said she had started a relationship with another man. The court found that he killed his wife and burnt her body in the back garden of the family home.
Of course if women knew how violent their partners could be there is little or no chance the relationships would begin in the first place. However, according to Women's Aid, the men involved in cases like this adopt a highly insidious approach. Violent abuse only begins when the abuser has a reasonable idea that the woman's self-esteem and self-respect has been reduced to such an extent that they will accept it.
"It doesn't happen at the start usually, later on they begin to test the women, to see if they will accept the abuse," says Campbell. "This can be very confusing and upsetting for the woman when a person they love attacks them. They often accept that they are to blame for the violence because the children hadn't been put to bed or because the house wasn't clean or whatever excuse the man uses for the violence."
One of the most common tactics used is to stop the woman from having contact with her family and friends.
One woman told me she stopped going out with her friends because she'd be getting 100 texts from her husband anytime she was out. In other cases the man will be very rude with relatives so that they won't want to be in his company. Sometimes the families can get tired of telling the woman to leave the man, and that's understandable, but these women have low self-esteem and often can't recognise that they are not to blame at all. Of course it's harder for a woman to leave her partner if she has lost touch with her family and friends, and that's exactly why the men try to break those contacts.
One woman who got help from Women's Aid is Maureen*. She had been subjected to violence by her husband Dermot for many years. He would blame her for the attacks and say it was a "walk in the park" compared to what would happen if she told anyone about it.
Maureen finally left Dermot after a doctor gave her information about Women's Aid. "I truly believe that he has it in him to kill me, or the children," she says. "This is not over yet. I spend as much time every day looking over my shoulder as I do looking forward. I am still terrified of Dermot and what he might do but I don't feel as alone any more now that I have spoken out."
When a woman recognises that they are in an abusive relationship, the next step can be a dangerous one.
"The most common question we get asked is why don't these women just leave their partners," says Deirdre Campbell. "Sometime the women tell us they can't leave. But when we ask them why they often say that it's because the men have told them that they will kill them if they do. Maybe the man had choked them on a few occasions, something that gives them a message that he can kill them if he wants."
Often the man will attack the woman, her children or a new partner, but the abuse is not always violent.
"They will stalk women or follow them, ring or text them constantly or send them messages on social networks," Campbell says. "They want to let the woman know that they know where she is and what she is doing. This of course greatly affects the women."
Relationships don't have to be long-term for stalking and other harassment to become a problem.
Another woman who received help from Women's Aid is Orla*, who went out with John for a few months while they were in university in Cork.
Orla eventually told John that she didn't want to continue the relationship and they remained friends for a while until John's behaviour began to trouble her.
"He would call or text me several times a day and would often be there waiting for me outside classes to go and have lunch or coffee. He didn't really want to go out with groups and always said that he preferred it when it was 'just the two of us'.
"He started getting really possessive and the final straw came one night when I was talking to an old school friend, a guy, and he came charging over and accused me of being a complete slut."
Orla tried to talk to John outside the nightclub but he grabbed her hair and dragged her along the ground while calling her other insulting names. As often happens in cases like this, John apologised at first, but then began the stalking and abuse again.
"If I saw him my night was over, I would feel so sick and anxious that I would have to go home but I was also terrified of him following me there."
One day John would be saying that he loved her, the next he'd be spreading vicious rumours about her, a pattern common to people who abuse partners. Women's Aid urges women who are suffering abuse to contact them.
"If a woman wants to leave there are practical things that are needed, a place to stay, money and a sometimes a new school for the children," says Deirdre Campbell.
Information for women thinking of leaving a violent relationship is available at the 'Safety Planning' plan on the organisation's website. It gives advice about things a woman can prepare before she leaves, for example, opening a savings account in her own name, the things she should bring with her (money, clothes, keys etc) and what to do to keep safe when they have left like changing phone numbers and letting teachers know that they're the only ones allowed to collect the children from school. Women can also get advice from the Women's Aid helpline, 1800 341900.
"You can survive a violent relationship and it's been done by thousands of women in Ireland," says Deirdre Campbell.
"Women who have left that type of relationship are thriving and we want to give a message to women who are suffering at the moment that they don't have to put up with abuse."
Women's Aid urges women who are suffering abuse to contact them. Anyone who is concerned that a friend or relative may be in an abusive relationship can also contact the help group for advice.
*The names of the people in the above cases have been changed.
Colm Ó Broin is a journalist with the Irish language newspaper Gaelscéal.