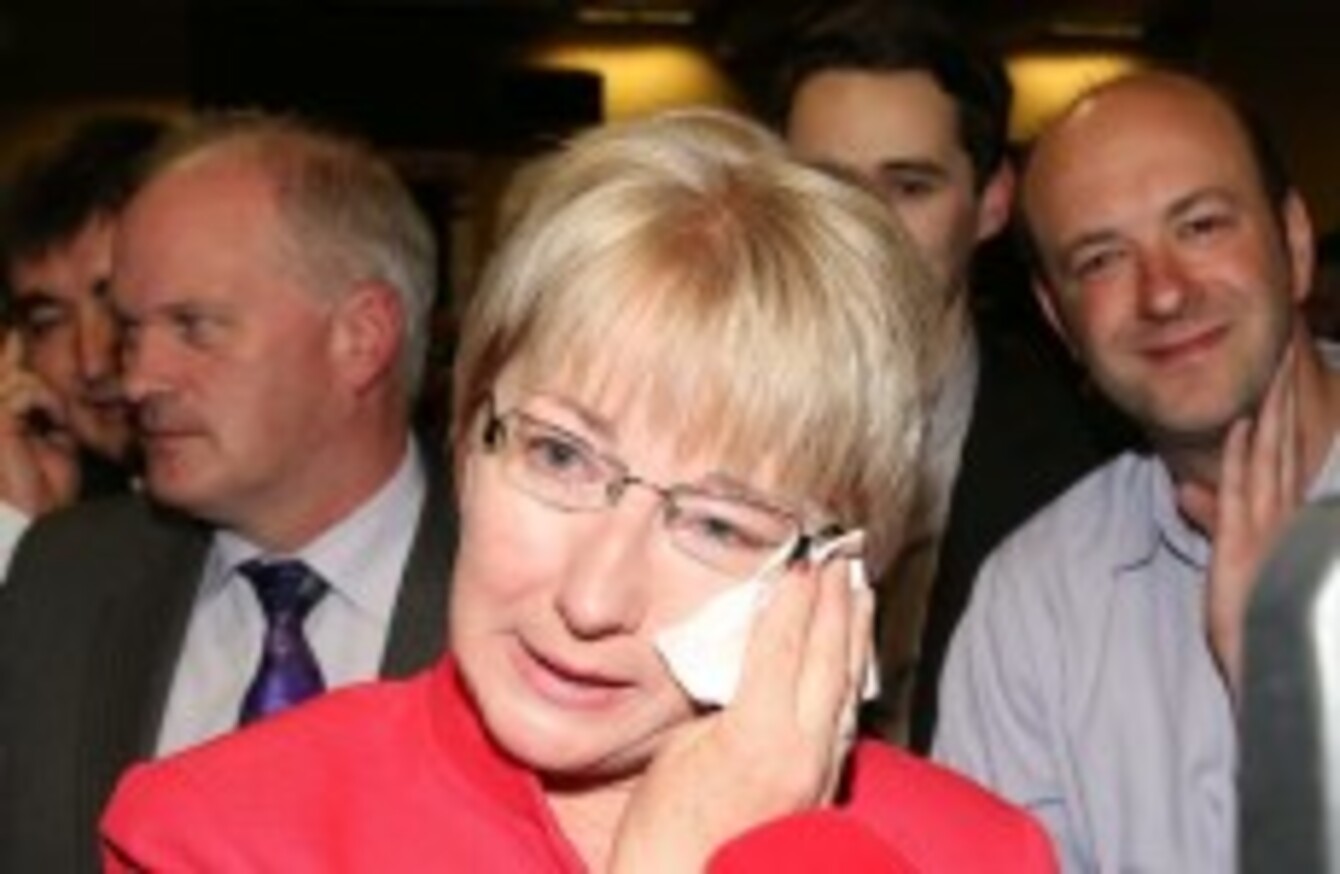 Local election count. Fianna Fail Mary Hanafin was elected as local councelor for Blackrock.
Local election count. Fianna Fail Mary Hanafin was elected as local councelor for Blackrock.
THERE HAS BEEN a 30 per cent increase in the number of women elected to local authorities.
Following last weekend's election the results show that over out the 924 seats returned so far, 190 are filled by women. This is a jump of 148 seats since the last local election in 2009.
The figures, compiled by the group Women for Election, show that female representation is now almost 21 per cent – up 16 per cent since 2009.
While counting continues in some parts of the country, the breakdown of elected female councillors based as an overall percentage of their total is as follows:
Fianna Fáil (14%)
Fine Gael (21%)
Labour (35%)
Sinn Fein (30%)  
People before Profit (43%)
Women for Election said that of those women elected, 50 per cent were trained by their organisation.
Niamh Gallagher, Co-Founder of the group said they were "really encouraged" by the increase in female participation.
She said that the results show that when women on the ticket are given the right training and support they have just as good a chance as a man of getting elected.
However, she was critical of the Fianna Fáil for running so few women in the election.
Coming to the end of selections, only 17.3 per cent of candidate sections for Fianna Fáil were women.
Gallagher said they believed the figures were negatively impacted by the strong support for Fianna Fáil "which in many instances didn't give the electorate the opportunity to vote for a women," she said.
"Put simply Fianna Fail ran the lowest percentage of female councillors and consequently returned the lowest proportion of women. The 30 per cent gender quota to be introduced at the next general election will force all political parties but particularly Fianna Fáil to look at gender balance when selecting candidates or risk losing 50 per cent of their state funding".