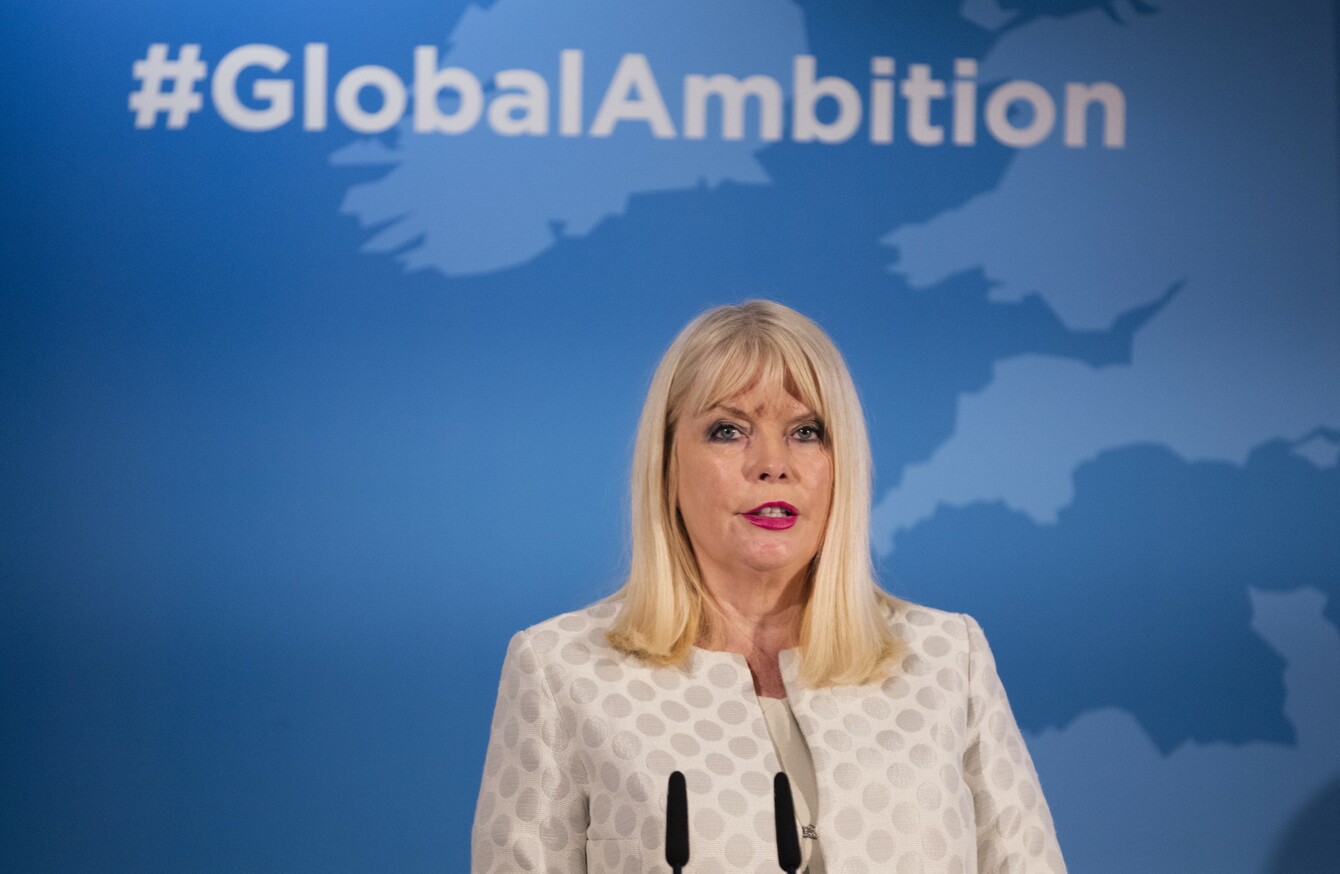 Image: Eamonn Farrell
Image: Eamonn Farrell
TWO LABOUR WOMEN, Jan O'Sullivan and Joan Burton have said they are disappointed with the reduction of women with senior roles in Government.
After the new Taoiseach, Leo Varadkar, announced his new team, O'Sullivan said she was disheartened to see there is now "one less woman sitting around the Cabinet table at a time when we should be promoting women".
Mary Mitchell O'Connor was the only casualty in Leo Varadkar's Cabinet reshuffle yesterday, demoted from the Minister for Jobs to super junior minister for higher education.
Chief Whip Regina Doherty was promoted to a ministerial position, but Burton says there is still not enough women.
Burton said during the Fine Gael-Labour Government there were five women in senior roles, plus the Attorney General, Maire Whelan (who has moved to the Court of Appeal).
There are now four women ministers – Heather Humphreys, Katherine Zappone, Regina Doherty and Frances Fitzgerald – and one super junior minister, Mary Mitchell O'Connor. Remaining junior ministers will be announced by Leo Varadkar on Tuesday.
"The former senior minister Mary Mitchell O'Connor has effectively been demoted to being what is called a super junior at the Cabinet table," Burton told TheJournal.ie.
"Look at the number of men that have been promoted, so there is one woman put down and then there is three men promoted," she said.
I am not sure if that is very good in terms of gender balance.
It is a little bit disappointing because I work with Leo in the sense that we represent the same constituency and given that he is such a modem young man, I would really have thought he would have been more up for more women in government at senior level.
Burton said she finds the demotion of just one woman "a rather strange decision".
She pointed out that Humphreys has also seen her ministerial portfolio reduced, with rural affairs being transferred to Michael Ring.
"So all in all, not a great day for women it has to be said."