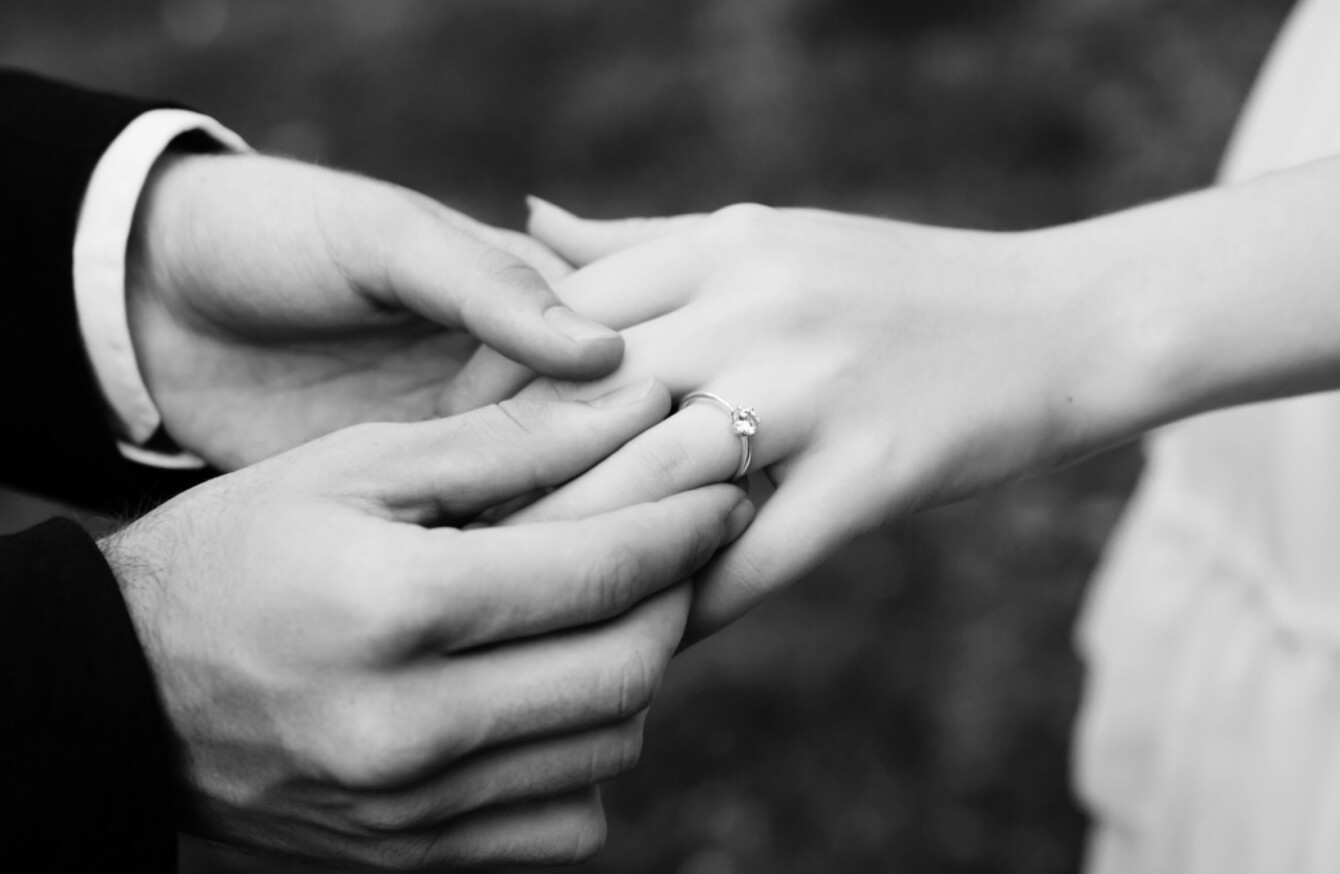 File photo
Image: Shutterstock/Juta
File photo
Image: Shutterstock/Juta
MARY WALSH IS one of many people whose pensions are reduced because they took time out of the workforce.
She's one of the tens of thousands of Irish women who were forced to give up their job when they got married, due to the marriage bar. Now she's being penalised for it – by €35 per week or €1,820 a year. She gets a reduced State pension due to rules that were introduced in 2012.
Since then, the Department of Social Protection has calculated what pension people receive by adding up the total number of PRSI contributions they made during their working life and dividing it by the number of years between when they started working and when they became entitled to their pension.
The changes made it more difficult for people to secure a full State 'Contributory' pension. In order to get a full pension, people need to have paid a minimum of 520 PRSI contributions over their working life and an average of 48 contributions per year. The more years your stamps are divided by, the fewer per year you have.
You can read more about the changes here.
Mary started work in the civil service in Dublin in 1967. She got married in 1972 (a year before the marriage bar was finally lifted) and had to give up her job. She and her husband Maurice moved back to Cahersiveen in Co Kerry before starting a family.
"In those days you were forced to give up work when you got married – if you were a girl.
"There was very little employment available anyway, there was nothing to do. As the children came along it became more difficult to get out to work, but there was no work anyway."
Mary said it can be difficult for people to get their head around the marriage bar – which forced women to give up their jobs in the public sector, and sometimes private sector, when they got married.
"If you were teacher, because they were scarce enough, you could keep your job, it made no sense in the world.
It's hard for somebody now to understand it, but that was just the way it was. There might be something else today that isn't right but you go along with it.
"When you're young, having a pension doesn't come into your head," Mary tells TheJournal.ie
She said there weren't many job opportunities in rural Kerry during the 1970s and, even if she wanted to work, she didn't have access to childcare.
"Where was I going to get a job and, if I did, who was going to mind my children? There are crèches nowadays but the price of that is another story. One of my daughters is paying nearly twice her mortgage in crèche fees."
Mary started working in the credit union in Cahersiveen in 1995. She stayed there for 20 years before retiring in 2015. As a result of the changes introduced in 2012, her PRSI contributions are divided by 47 years, rather than 20.
Her 'work lifespan' was 47 years – 48 years overall minus one year due to the Homemaker's Scheme (which was introduced in 1994, a year before she returned to the workforce).
"All that time I was at home, working at home, and trust me I had plenty of work to do at home," Mary said of the years she was a stay-at-home mother.
The thing is, I never cost the State a penny, I never wanted a penny. If I had signed on for the dole I would be getting the full pension now, I just couldn't justify doing that in my own head.
"There are a lot of men in this situation too, men who stayed at home to look after children or a relative."
Mary is one of about 42,000 people losing out on a portion of their pension because they worked part-time for a period or left the workforce – either through the marriage bar or to look after their children or a relative. The issue primarily affects women.
Protest 
Yesterday, representatives from the National Women's Council of Ireland, Age Action, the Irish Countrywomen's Association, Fórsa, Siptu, Active Retirement Ireland and Pensioners for Equality held a press conference about the issue.
A protest is due to take place outside Leinster House at 12.30pm today, ahead of the Cabinet examining proposals to address the issue at 2.30pm.
"If I had retired in 2011, we'll say, I'd just be short a fiver in my pension," Mary said.
"It's so wrong for so many people that did their best always and really never looked for anything, they just want a fair deal.
"I'm just so disgusted with Joan Burton (who was the Minister for Social Protection when the changes came into force in 2012), she being a woman herself, to come and with the stroke of a pen and knock so many people off (getting their full pension).
"It's like one day before Christmas was you were okay and one day after Christmas you were short so much money."
'It's sickening' 
In October 2017, Burton told KFM she regretted bringing in the changes, but said the current Social Protection Minister Regina Doherty and Finance Minister Paschal Donohoe could rectify it.
When appearing on Today with Seán O'Rourke to discuss Budget 2018 last November, Donohue said the marriage bar was "bonkers" but the government didn't have enough money to deal with the pension issue – about €290 million.
Speaking about the situation in the Dáil the same month, Taoiseach Leo Varadkar said the "various pension anomalies … relate to four different sets of rules, some of which were changed in 2012 and some of which actually date back to 1961. The averaging rule dates back to 1961″.
The situation will be rectified by 2020 when we will introduce the new total contributions approach. Under that approach, it will not matter when a person made his or her contributions. Gaps will not matter.
"What will matter will be the number of contributions made over the period of someone's working life, namely, in the 50 years between the ages of 16 and 66. There will be generous provision to disregard periods of home caring," he said.
A spokesperson for the Department of Social Protection told TheJournal.ie: "Department officials have recently completed an in-depth report on the pensions issue." They said they couldn't discuss the proposals Doherty will bring to Cabinet this afternoon.
Mary said if the economy is doing as well as the government says it is, she doesn't understand why it can't pay to fix this issue, noting the overall bill will increase the longer it's left.
"They like telling us we're back in full swing – that we've fully recovered, maybe that's the case in cities but not where I live. If they believe that they should have no problem paying us.
"I think they know it's wrong that they have discriminated against women and they have done it for long enough. They need to put it right, that would be some kind of start.
"It's sickening to be honest. I'll keep fighting anyway," Mary said.