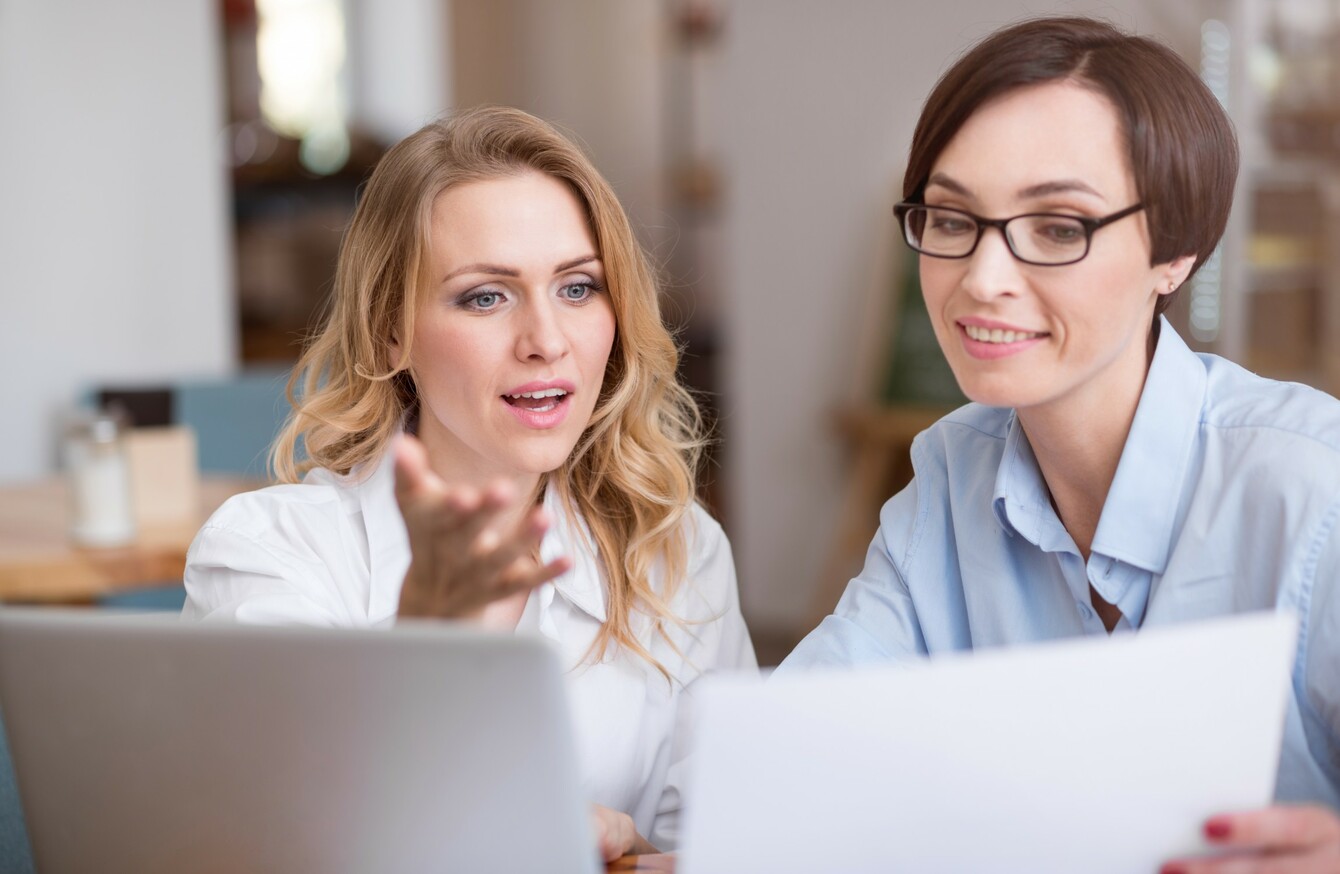 Image: Shutterstock/IAKOBCHUK VIACHESLAV
Image: Shutterstock/IAKOBCHUK VIACHESLAV
THE NUMBER OF women in the Irish workforce is expected to increase significantly over the next few years, according to new research published today.
A study by the Economic and Social Research Institute (ESRI) has found that a recent rise in the educational attainment of women will mostly likely lead to more working.
In general, the percentage of women in the workforce had risen hugely since the early 1990s.
In 1992, 48% of women aged 20-64 were in the workforce, compared to 67% in 2007.
This contrasts with the level of men, which has stayed mostly constant in that same period.
Increases in educational attainment and how this resulted in better salary expectancy, as well as cultural changes are credited with this increase.
Since 2007, the level of women working has stabilised, with 68% of women aged 20-64 in the labour force in 2015.
Now, according to the research, the educational achievement of women has risen since the economic crisis and is expected to continue to rise over the next decade.
The ESRI states that this will result in greater numbers participating in the labour force, particularly among women over 40 years of age.
When this is combined with the rising population, an increase of 1.5% to 2% is expected per year.
The research is published in full here