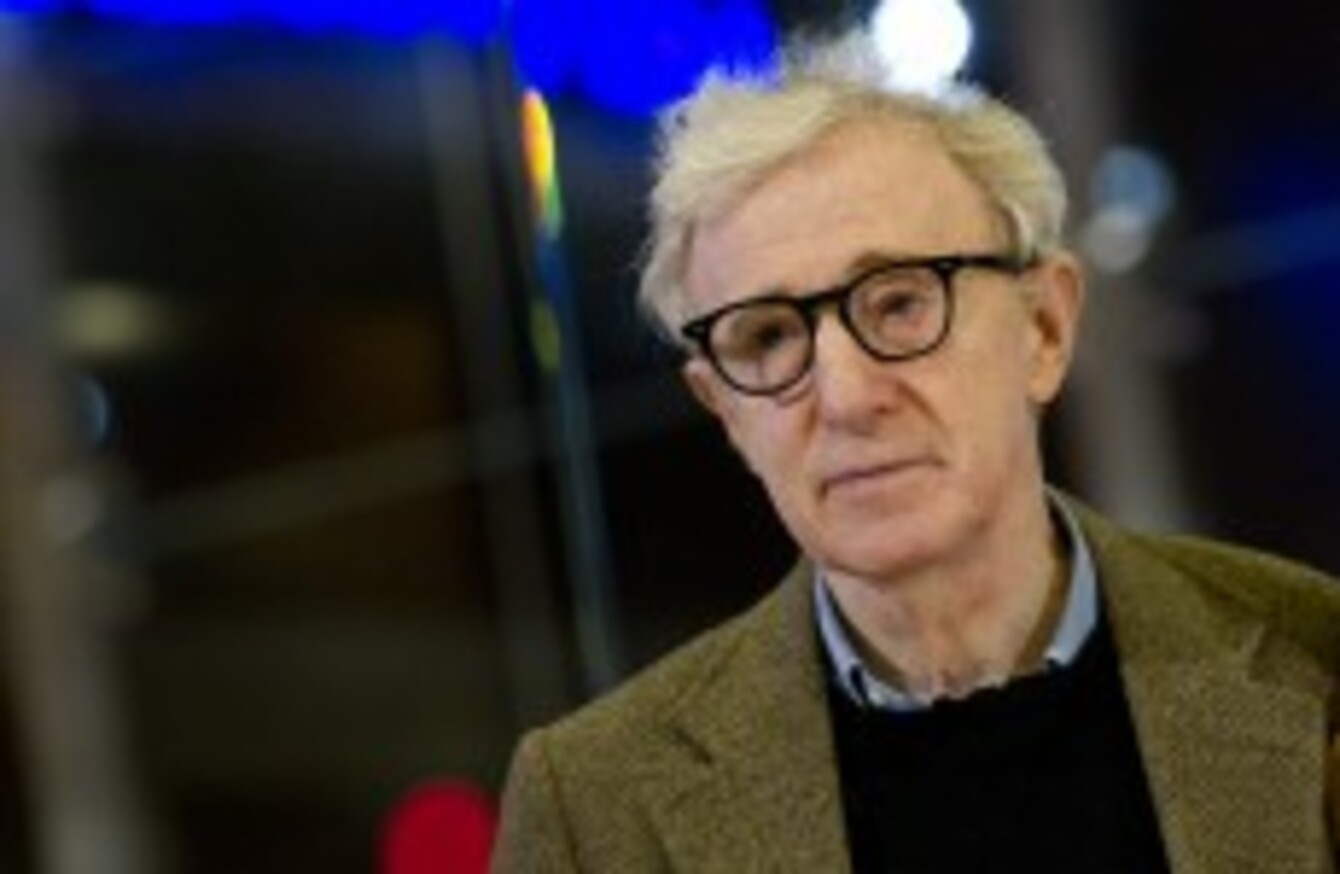 Image: Andrew Medichini
Image: Andrew Medichini
HE'S THE MAN behind unforgettable romantic comedies like Annie Hall and Manhattan, and though some of his latter output has been so-so, Woody Allen is still considered a cinematic great.
But the 79-year-old bespectacled director is also a controversial figure. His marriage to his ex-partner Mia Farrow's adopted daughter Soon-Yi Previn was roundly criticised due to the age-gap of 35 years. The couple have now been married for 22 years.
Then, last year, Allen's adopted daughter Dylan Farrow wrote an open letter in which she accused him of sexually abusing her as a child. Allen denied the claims and has never been charged in connection to them.
A new series
Now comes the news that Allen is to create a series for Amazon Prime, a site which is not just a book-buyer's dream, but also home to the Golden Globe-winning show Transparent.
Allen has "no ideas" for the series, according to his statement, which may just be the director turning his self-deprecating humour on himself. But Amazon Prime says that he will produce a season of half-hour shows for them.
Amazon Studios Vice-President Roy Price described Allen as a "visionary creator" and said that working with him is an "honour".
It's a big move, from big screen to small-screen streaming, for Allen.
But the commentary on the news has not just been focused on his craft – it's also a way for people to comment on the controversy surrounding his life.
For some, not watching the series is a way of stepping away from supporting him.
For others, the fact that he is accused of molestation means that Amazon should not be showing support for him at all. Beyond all this, there are those who are fans of Allen's work, aside from his personal life.
There have also been plentiful Bill Cosby comparisons. Unlike Allen, Cosby has been accused of a string of sexual assaults. The LA County district attorney declined to press charges against Cosby over one of the cases. Vulture has a full timeline of the charges against the comedian here.
The Washington Post delved into the question of why Woody Allen's career has "survived and Billy Cosby's has not", and pointed out that the two men "had very different crisis-management strategies".
Allen has also received a huge amount of support from fans over the news. And at this point, there are most definitely no signs of Amazon or Allen stepping away from the deal over some online criticism.
The company knew of Allen's personal life before they signed him, and the reaction may not be unexpected.
What the series will be like, of course, remains to be seen. Though some have a suspicion they know exactly what to expect, given Allen's form…
All going to plan, the series will be available on Prime Instant Video next year in the US, UK and Germany.
What do you think?