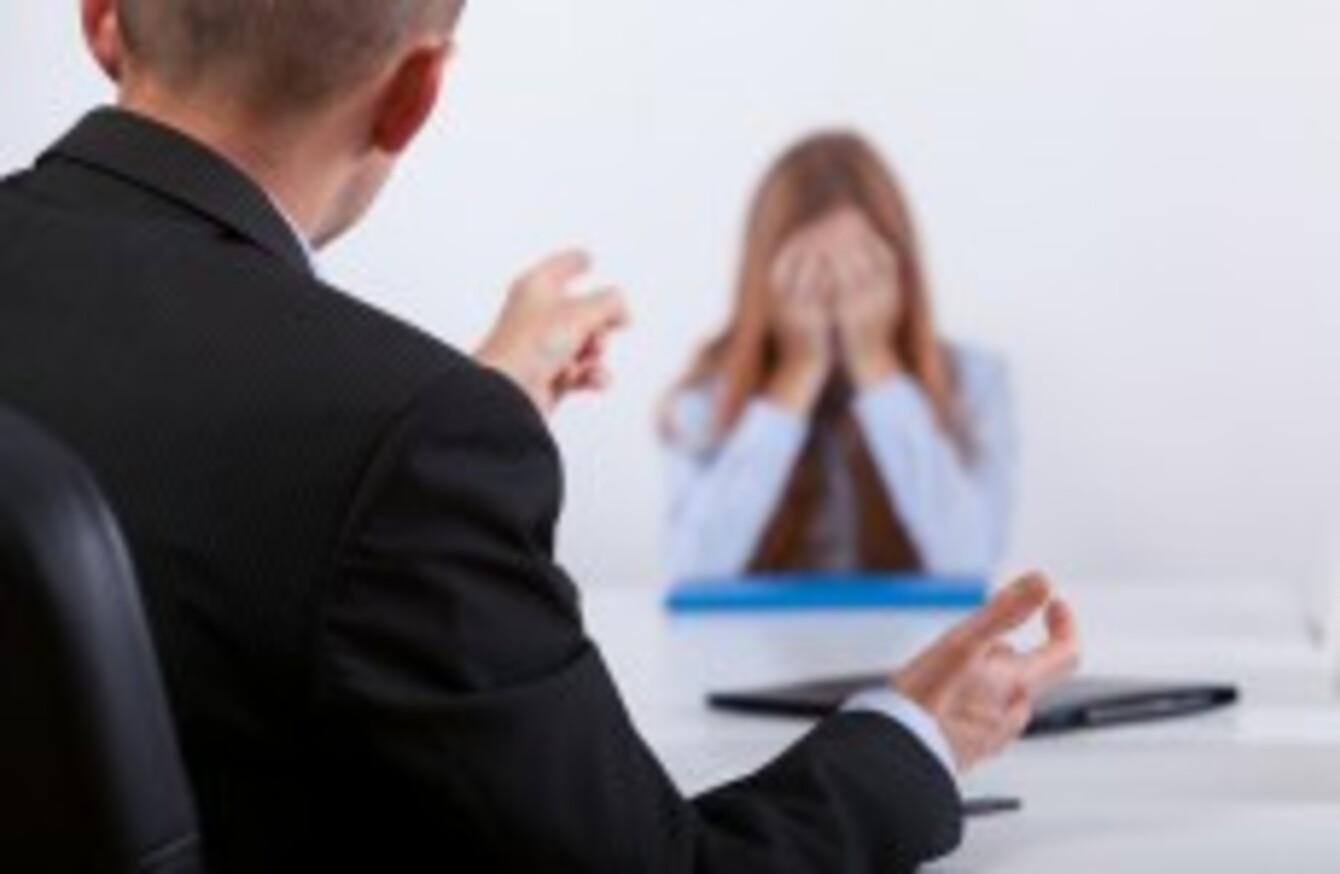 Image: Shutterstock/Photographee.eu
Image: Shutterstock/Photographee.eu
A WOMAN SUFFERING from Multiple Sclerosis has been awarded €20,000 after the equality tribunal found she had been discriminated against at work.
It was found that the woman, who is not named, was made to do inappropriate work by the company she had worked at for 36 years.
This happened when she was transferred to an area where she found the work to be "boring, degrading and insulting".
What happened?
The complainant had been working with a healthcare company, which is not named in the ruling, since 1978. She had been working on the 'Bio Clean Team' since 2002.
In 2006 she was diagnosed with MS. From the time of her diagnosis her employer was aware of her condition.
At the request of her employer, the complainant attended a medical assessment with someone referred to as 'Dr M' in December 2012 and again in January 2013. At their first meeting Dr M said they felt she was not well enough to return to work.
In the report after their January meeting, Dr M stated that the preference would be for the complainant to "meet with the company and to resolve any issues of concern before she comes back to work rather than attempting to return to work and then trying to address the issues in case the addressing of the issues itself could exacerbate the situation and lead to further absence".
The day after her second meeting with Dr M on 15 Jaunary, the complainant was asked to attend a meeting with management to discuss a return to work. At the meeting she claims it was made obvious that she would be moving from the 'Bio Clean Team' to the 'Makes Spares Area' on account of her condition.
The complainant goes on to say that there was no objective basis for this decision and that as a result of it she "lost a lot of responsibility and connections with engineers, visitors, ISO and customers".
In response to this her employer said that she had been moved from the 'Bio Clean Team' as she was unable to keep up with work when peaks were happening and this created resentment among her colleagues.
Judgement 
Equality Officer Valerie Murtagh made the decision that under section 79 of the Employment Equality Acts, discrimination did occur.
It was ruled that the complainant be returned to the 'Bio Clean Team' that she had been removed from and that she should be paid €20,000 as an award – equivalent to six month's salary.