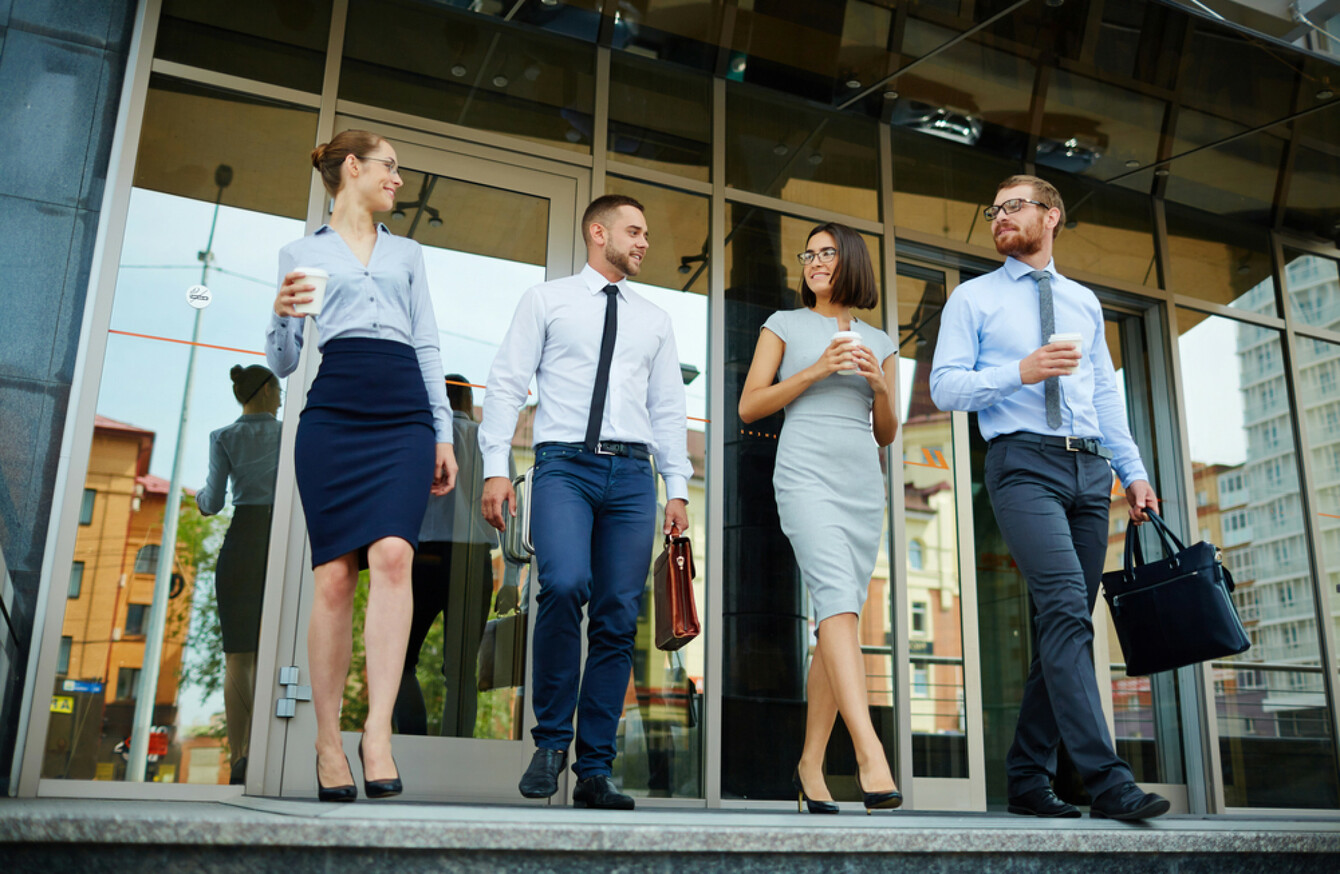 Image: Shutterstock/Pressmaster
Image: Shutterstock/Pressmaster
WHAT MAKES A COMPANY a good place to work? Research shows that what attracts candidates most to a company is having an employer that values work-life balance.
Prioritising work-life balance reduces stress and burnouts and leads to a healthier, happier (and therefore more productive) working environment.
Recognising the value of this, smart companies are offering more flexible working days and hours, as well as encouraging employees to pursue wellness activities, side projects and further training.
But how can you achieve work-life balance without sacrificing your career ambition?
1. Take a moment to consider how you work
Finding true work-life balance isn't as easy as taking a yoga class or spending more time with family, it's about redefining your own attitude to work and deciding where your priorities lie. So, what for you takes precedent? It doesn't need to be all deep soul-searching, look at the practical elements too. Map out what you want to achieve professionally and personally and put a realistic timeline in place.
Ask yourself things like: How do you divide up your working day? How long do you spend commuting? When are you at your most productive? Are you a good candidate for remote working? What supports are there for you at your company? Leaving the office everyday at 5pm is all well and good but can you switch off when you clock off?
Once you've a clearer idea of what currently occupies your time and what you want to spend more time on, it will be easier to compartmentalise different elements and avoid putting unrealistic expectations on yourself. You need to accept that it's not always possible to get the perfect split between work and home and at times one will take from the other. Realising this is key in achieving your career goals.
2. Don't compare yourself to others
This is important advice for both your professional and personal life – don't look to others to validate your success or happiness. While it's good to track your progress to ensure you're not coasting or underperforming, don't get bogged down in the progress or accomplishments of others.
For one it's inconsequential to your own career trajectory and for another it's unlikely that you're seeing a true comparison. The grass is always more accomplished on the other side, as they say.
3. Learn the power of saying no
Being collaborative, flexible and willing to help out colleagues are admirable traits but there comes a limit. Allowing yourself to be a dumping ground for late deadlines, extra projects and overtime is not the way to accelerate your career.
Always saying yes will likely result in your coworkers undervaluing your time rather than appreciating your extra work. Learn the art of the polite but assertive no. Improvements in technology have made it easier to work remotely and to be 'always on'.
4. Establish that you're 'offline' when you're not in the office
Being hyperconnected has huge benefits but you'll never achieve balance if you're always just a phone call away. When you're finished work for the day, sign out of your work emails and messaging apps and don't accept any calls from the office.
Unless you're in the life saving profession, there really won't be an emergency that constitutes an out of hours call. Don't be afraid that setting boundaries around your working day will hinder your chance at promotion. It's actually a good way to ensure colleagues and managers understand the value of your time and adhere to process.
On that point, you don't need to explain or make excuses for having a life outside of work. Your boss doesn't need to hear about your partner's hectic schedule or your babysitting woes, once it's not affecting your performance, it's not an issue. So don't make it one.