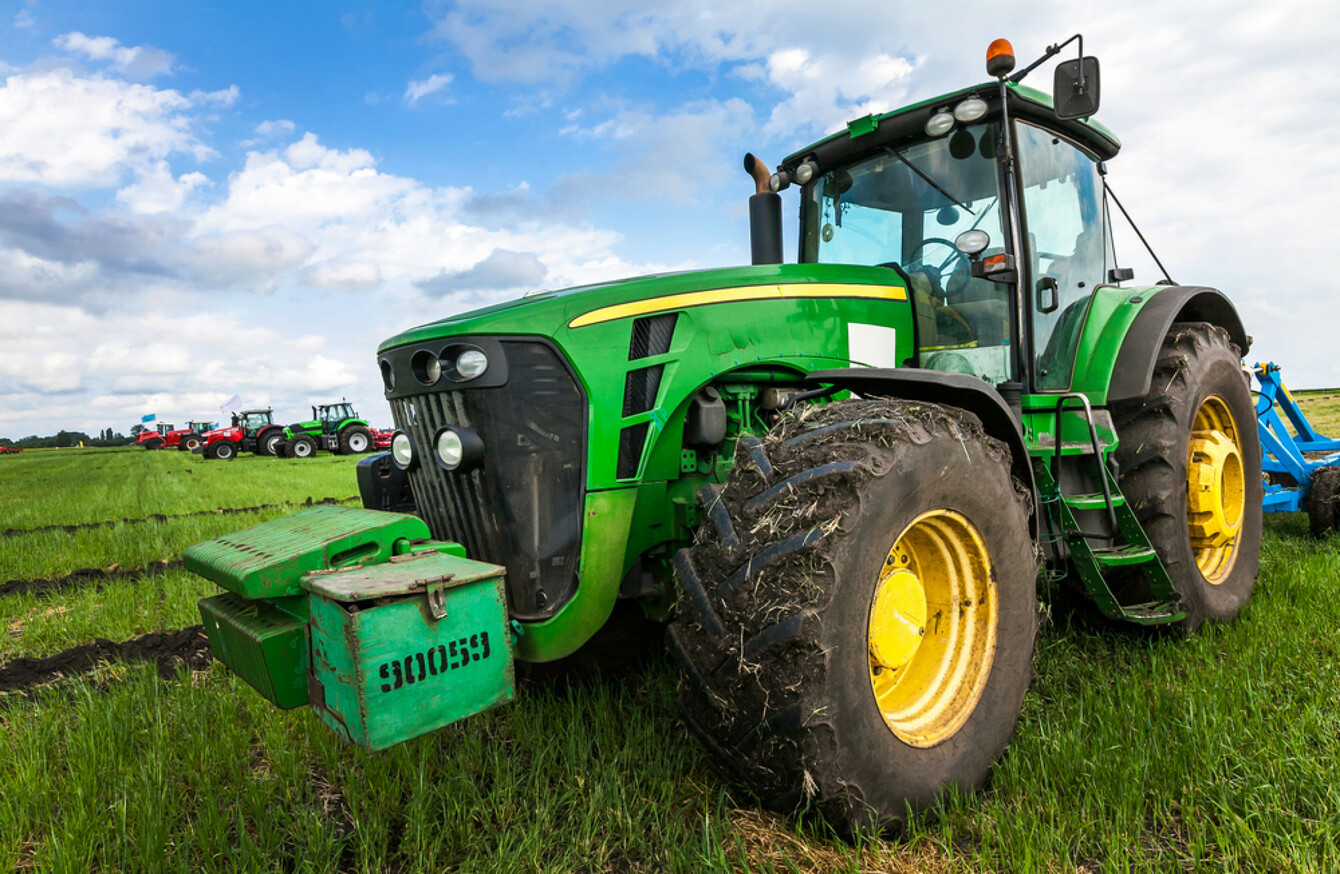 Image: Shutterstock/Dobrovizcki
Image: Shutterstock/Dobrovizcki
FARMERS ACCOUNTED FOR almost half of the work-related deaths reported in Ireland last year.
The agricultural sector accounted for 21 of the 46 work-related deaths that occurred here in 2016, making it the sector with the highest fatality rate.
Figures released by the Health and Safety Authority (HSA) today show that the number of work-related deaths last year decreased from 56 in 2015 (a drop of almost 20%).
Two of the deaths in 2016 involved members of the public, giving a worker fatality rate of 2.1 workers per 100,000.
There were nine worker fatalities in the construction sector during 2016, making this the sector with the second highest number of fatalities since 2012 – behind agriculture, forestry and fishing, which accounted for 24 deaths last year.
The HSA's 2016 Annual Report states: "Regrettably the trend of agriculture having the highest fatality rate continues. Over recent years we have worked extensively with a range of groups in agriculture to promote and encourage improved performance in this sector."
Self-employed 
The documents notes that self-employed workers were "once again overrepresented in fatal work accidents".
A total of 23 such accidents in 2016 (half of all fatalities) involved self-employed people, including 18 farmers and three people in the construction sector.
The remaining two self-employed workers who died were from the fishing and forestry sectors.
Non-Irish nationals accounted for 10 of the 46 worker fatalities (22%) in 2016.
Non-fatal injuries
There were 8,381 non-fatal injuries reported to the HSA in 2016. Of these, 7,957 (95%) involved workers.
There was an increase in the number of injuries reported to the HSA in 2016 – 8,381, compared to 7,775 in 2015. The largest number of non-fatal injury reports to the HSA came from the health and social work sector (19%).
The manufacturing sector accounted for 17% of the non-fatal accidents reported, while manual handling-related injuries continue to account for one third of all non-fatal injuries reported (33%).
Some 16,905 people experienced work injuries requiring an absence from work of four or more days in 2015, a 10% decrease from the 18,796 reported in 2014.
Inspections and prosecutions
The HSA carried out 10,477 inspections and investigations in 2016 – including 6,497 inspections in the high-risk farming, construction and fishing sectors. Overall, 17 prosecutions were taken – leading to fines of €614,000.
#Open journalism No news is bad news Support The Journal

Your contributions will help us continue to deliver the stories that are important to you

Support us now
The authority issued 369 improvement notices and 413 prohibition notices last year, while written advice was provided in over 4,301 inspections. Some 779 market surveillance checks of chemical products on the Irish market were carried out.
The HSA said the "implementation of major awareness raising campaigns aimed at general workers, new workers, construction workers and farmers" also took place.
Tens of thousands of people engaged with the authority's education and training programmes, including:
More than 8,000 new users of the BeSMART tool for small business managers
Over 13,000 courses taken on the HSA's e-learning portal
Participation of over 26,000 students in the Choose Safety programme
Martin O'Halloran, the HSA's Chief Executive, said certain industry sectors such as farming "remain an area of concern".
As well as undertaking a wide range of enforcement activity across a variety of industry sectors, we also continued to focus on our prevention activity with the development of several important educational and awareness raising initiatives.
"It is this combination of prevention and enforcement activities that I believe will deliver the best outcomes," O'Halloran said.
Speaking about the report, Trade Minister Pat Breen TD said: "Tragically, 46 people were killed in work related activities in 2016. Although this is a welcome decline of almost 20% on the 2015 figure, there is clearly still much to be done.
"I urge all employers, large and small, to ensure that the safety and health of their employees, and anyone affected by their work activity, is at the core of their business pursuits. Anything less is unacceptable."