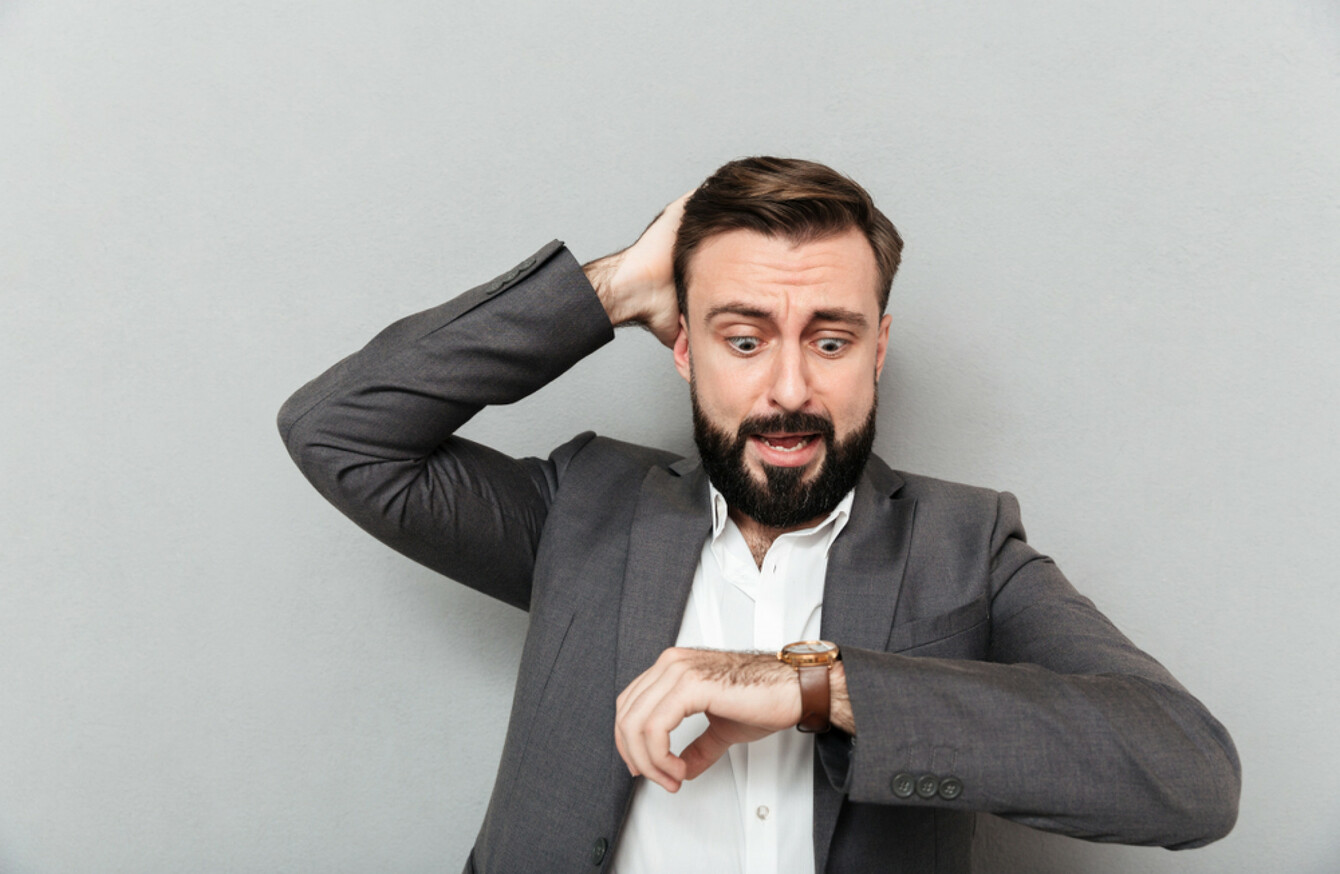 Image: Shutterstock/Dean Drobot
Image: Shutterstock/Dean Drobot
A CIVIL SERVANT who was late for work 374 times in six years has failed to get his salary increments restored following a promotion.
The worker, who has been in the public sector since 2003, was promoted in August 2016. In 2010, due to performance issues, the payment of an increment was stopped for one year. Since that time his performance ratings have been "meets expectations" and in some areas he "excels". He believes this justifies the restoration of increments but to date this has not happened.
When promoted, he was placed on the first stage of the executive officer salary scale. Had his increments been restored, he would have been placed on a higher point of the salary scale.
In recent weeks, he met with the department's personnel officer who offered him the restoration of increments for 2016 and 2017, But he rejected this.
In response, the department argued that he had been warned a number of times about his punctuality and that this was the main reason he was not having his increments restored.
He was late on the following occasions:
2011 – 49
2012 – 80
2013 – 79
2014 – 77
2015 – 56
2016 – 33
2017 – 5  (He was on 1 year probation for his promotion during this year)
2018 – 7 * (As of 16 April)
The WRC ruled that the Government department the man works for is fully entitled to insist that he complies with his obligation to attend work on time.
The court ruled: "In order to ensure the efficient running and managing a large Government Department, it is imperative that management can impose an appropriate sanction when employees are found to be in repeated breach of those contractual obligations.
"The sanction which was imposed by the Respondent on the Complainant for his repeated late attendance record was proportionate, appropriate and fully justified.
"However, despite these repeated infringements of his contractual obligations by the Complainant, the Respondent adopted a generous and broadminded approach towards him , acknowledging his good performance in other areas of his work and therefore, were willing to allow his promotion to the role of Executive Officer to take place.
"Accordingly, it is submitted, for the reasons set out above that the Complainant should not succeed in his claim."