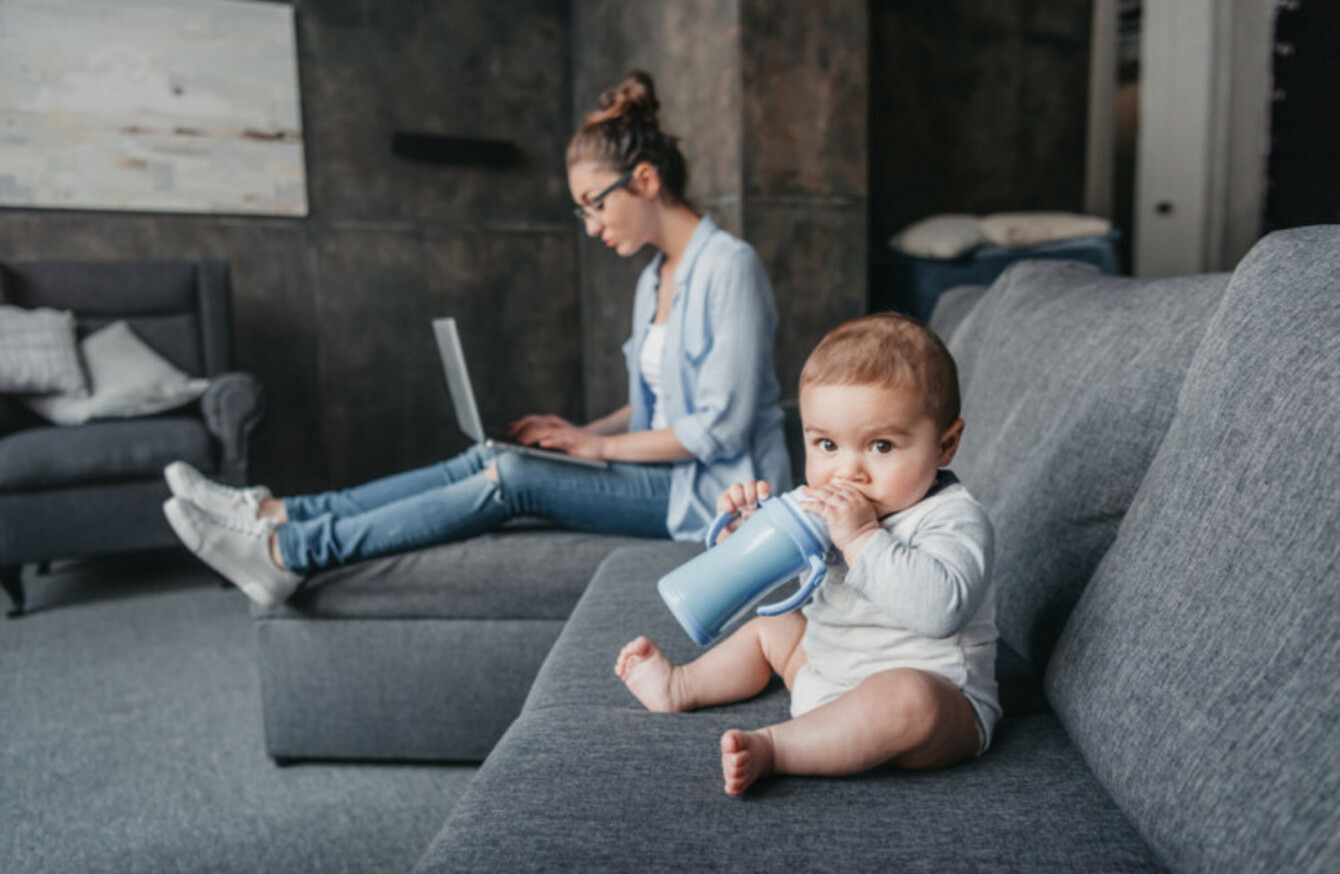 Image: Shutterstock/LightField Studios
Image: Shutterstock/LightField Studios
AS A WORKING mother I know that in order to survive, it is essential to ignore lifestyle experts like Gwyneth Paltrow who says that incorporating much-needed Me Time into my weekly routine is as important as tucking my kids in each night.
Not for them, the 3am dash across the corridor with a child projectile-vomiting along the way, while simultaneously conducting war talks with my husband about whose 'turn' it is to take the day off to mind said puker.
They obviously have not felt the cold sweat of fear as city traffic threatens to enforce noticeable lateness to an end-of-term play, or tried to cram in as much valuable family time into a weekend as humanly possible – "Who fancies a trip to a petting zoo followed by stopping by the actual zoo to compare sizes?!" – in order to combat the bone-crunching guilt of missing out on crucial parts of our children's lives.
Second shift
When my first child was born I went back to work on the allotted 6.5 month timeline. He was so tiny, and I felt absolutely horrified leaving him, but even worse – it was so very amazing to be back at work that I was confronted with a new level of guilt. I WANTED to be at my desk and not at home. It felt so good to be doing what I loved again, and for my brain to work in a different way.
Upon reaching home, the second shift of the day would begin and go late into the night, as is the way with tiny babies. When I found out that I was pregnant with my second child a month later (ever the overachiever) I took on more work, as if to prove to the world that having babies was not going to slow me down. Oh how wrong I was.
The pressure that working parents today find themselves under today is undeniably immense. The cost of living in an actual house with four walls has never been higher, and childcare continues to test the boundaries of wages for many of us. More of us are raising a family while both parents work full-time jobs, meaning that we are spreading ourselves thinner and thinner.
Mum of two Patricia O'Regan knows the struggle only too well. "It all comes down to having not enough time in the day," she says. "I have constant guilt that I'm not spending enough time with my children. We seem to be rushing all the time; we wake them up early to get them out the door to get them to school or childcare, rush off to work ourselves, rush to pick them up and then rush to get them fed and to bed so that we can start all over again. It is exhausting!"
Those of us who feel like we are succeeding at least half the time at being a working parent say that planning is key. Many cite batch cooking at the weekend as a solution to weeknight dinners, and most prep packed lunches the night before. But unless you can afford a cleaner twice a week (who does all your laundry and changes your sheets), there are some things that just have to go by the wayside in order to facilitate real actual life. Rather than ensuring everyone has had their five-a-day, I think it's quite OK to grab a bag of chips on the way home from a midweek GAA match every once in a while.
#Open journalism No news is bad news Support The Journal

Your contributions will help us continue to deliver the stories that are important to you

Support us now
Sunday Night Fear
The anxiety that pervades modern parenthood is endemic in our society, at least to me. While at work, Patricia O'Regan says, she is constantly clock-watching to
ensure that her carefully planned childcare situation stays afloat. "I'm always so conscious of leaving so that I can pick the kids up on time, and then finding myself sending hurried apologetic texts to our child-minder because I'm running late as a result of sending that one last email, or finishing that one last letter or report."
Is it possible to strike a balance? Answers on a good old-fashioned postcard please. When my friends and I get together our most common conversation is about Sunday
Night Fear, parenting edition.
This is not the kind of fear where you languish in your own self-hatred after a particularly raucous night out. This is the kind of fear where you mentally go through the week ahead with militant precision, planning meals, pick-ups, doctor's appointments, meetings and Actual Real Life.
I asked my children what I did for a living recently, and after conferring quietly for a few minutes, the five-year-old announced confidently "You are a Mam." My six-year-old nodded sagely beside him, "Yes, being a Mam is your job." After sitting on my hands and restraining the indignant roar of "I am NOT JUST A MAM" which threatened to
careen around the room, I realised that my sons were telling me that I am achieving at least half of my life goals.
And that, my friends, is real life balance.