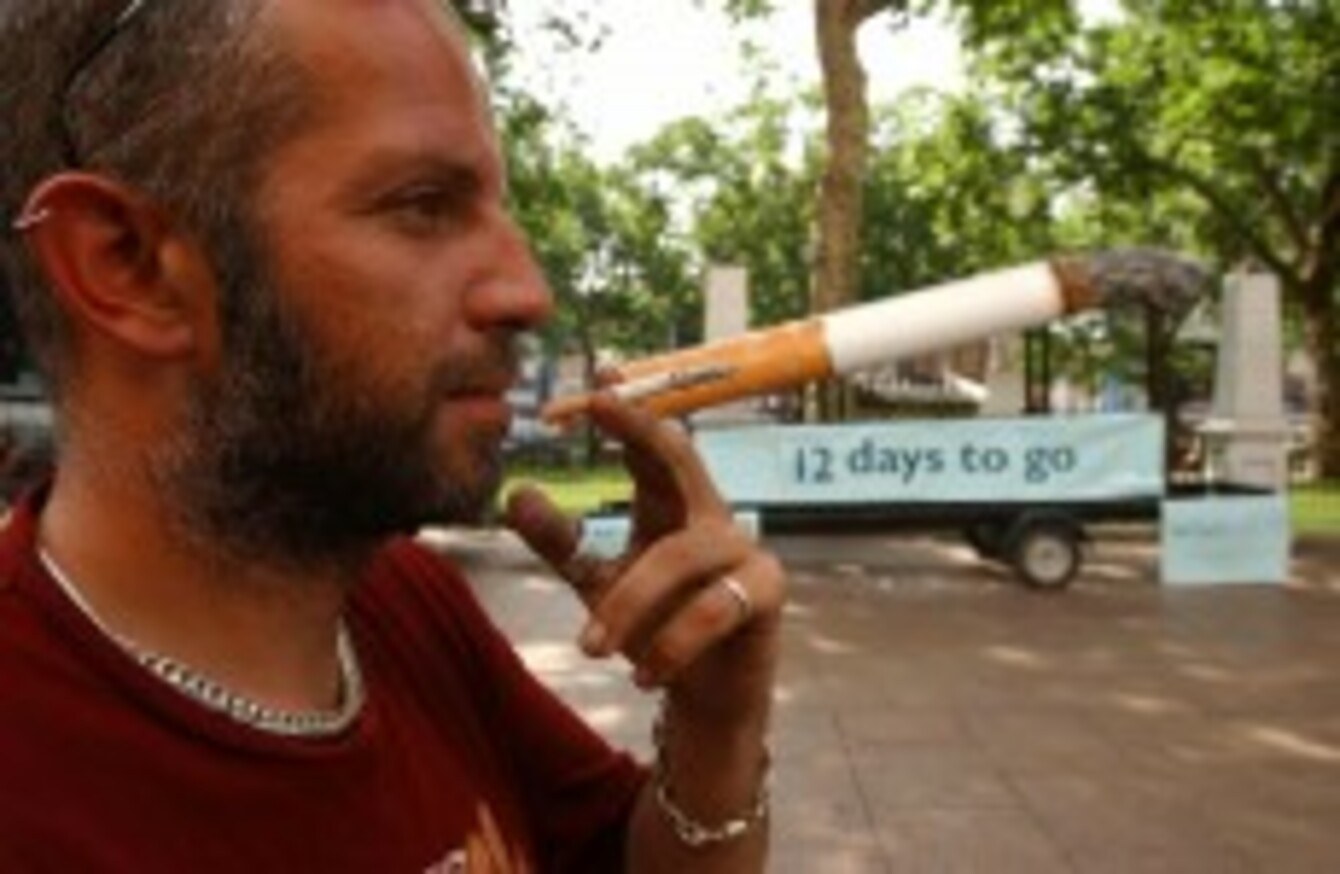 Image: Matt Faber/PA
Image: Matt Faber/PA
A STUDY BY the ESRI has found the workplace smoking ban has done little to reduce levels of smoking by workers.
Research by Michael Savage looked at whether forcing workers to go outside to smoke would encourage them to reduce or stop smoking.
Ireland became the first country in the world in 2004 to introduce a nationwide workplace smoking ban. Though the ban appears to have been successful in reducing people's exposure to second-hand smoke, the impact it has had on smokers in the workplace has been unclear.
Savage's research compared smoking among workers and non-workers before and after the introduction of the ban. In theory, it would be expected that there would be a larger decrease in smoking among employed people, as they were working regularly in an area that restricted their habit.
However the results showed that the workplace band did not actually result in a greater reduction in smoking among the employed population compared with non-workers.
In fact, the evidence suggests a significantly larger decrease in smoking among non-workers with the pattern found to be particularly strong for occasional smokers.
The most likely explanation for this is the high wages during the Celtic Tiger and a drop in the real price of cigarettes from 2002 to 2007.
"Ireland was enjoying an economic boom in 2004, so it is possible that workers whose earnings increased became more likely to engage in risky activities, such as smoking," Savage said.