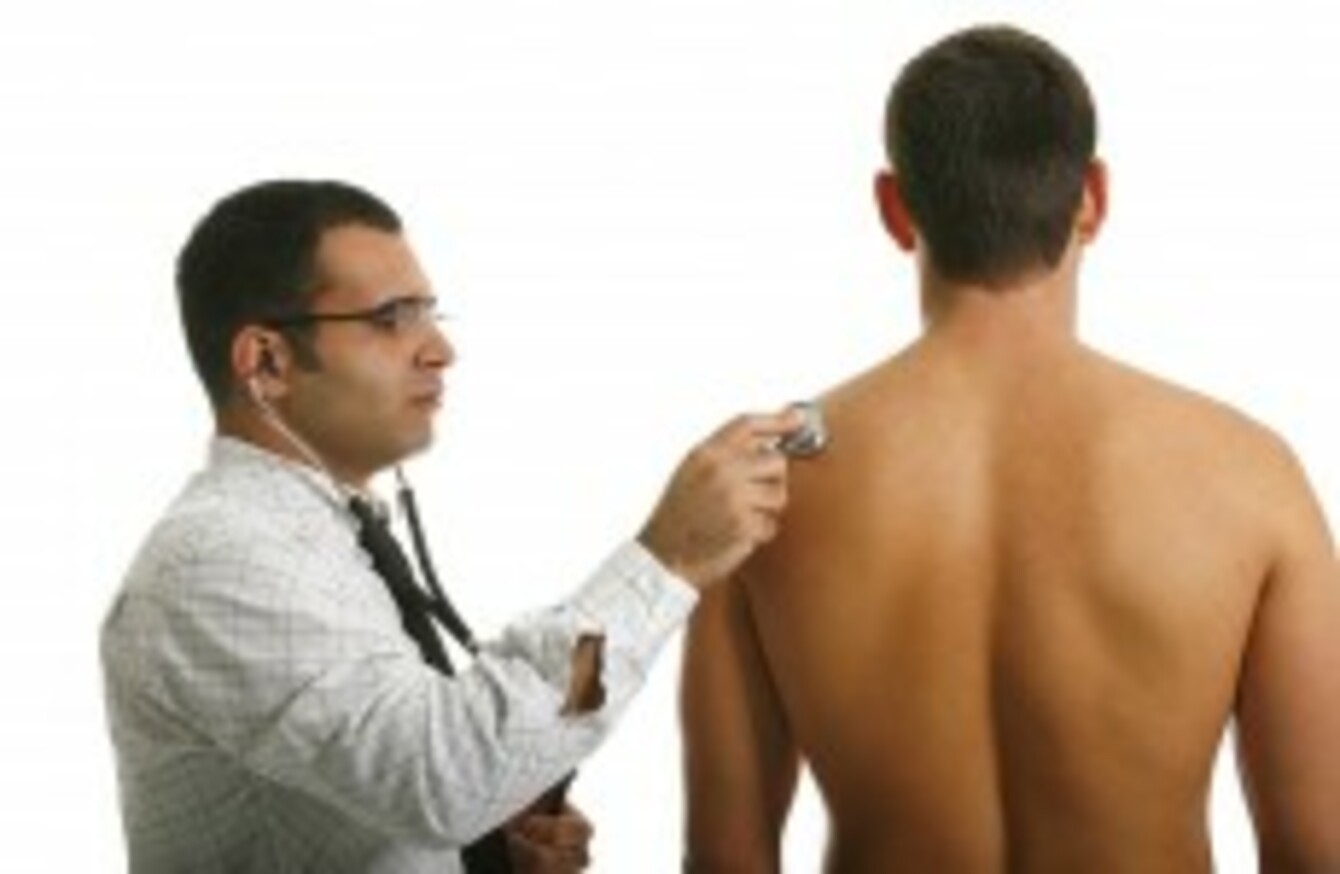 Image: Shutterstock/Ronen Boidek
Image: Shutterstock/Ronen Boidek
ADVANCES IN THE way cancer is diagnosed and treated have led to real improvements in survival over the years.
The survival rate for all cancers in Ireland has increased from 45% in 1994-1999 to 60% in 2008-2011.
Marking World Cancer Day today, the Irish Cancer Society is trying to make sure that people know the early signs of cancer – and how to take action if you spot any of them.
Swift action saves lives 
Speaking to TheJournal.ie, Kevin Haugh from Castletroy, Limerick said that if it wasn't for the swift action taken by his GP, his prognosis could have been very different.
While I was taking a shower after a training run on 4 December 2004, I noticed a slight swelling of the glands on the left side of my neck. Initially, I told myself that it was nothing to worry about. However, I decided, as a precaution, to show it to our family GP.
Haugh said that he went for routine check-ups with his doctor once a year. He happened to have an appointment arranged for a couple of days later. 
I pointed out the lump in my neck and I'll never forget his reaction. He just picked up the phone and called the surgeon straight away and said he needed an appointment immediately, not January, but immediately. It was all very fast.
Diagnosis
Haugh was admitted to hospital four days later and a biopsy was taken the following morning. He was diagnosed with lymphoma and put on a course of treatment. He was aged 50.
He said as it was around Christmas time, he could have so easily put off going to his doctor.
"Everyone has busy lives these days, but it is so important to be aware and not to put things of such importance off to another day."
My doctor's quick action coupled with an early diagnosis made all the difference."
Kevin O'Hagan, Cancer Prevention Manager at the Irish Cancer Society said it's important to know your body and what is normal.
There are more than 200 different types of cancer, each with different symptoms.
Many of the possible symptoms of cancer can also be caused by other, much less serious, things.
Symptoms 
The list below doesn't cover everything, which is why the Irish Cancer Society said it's so important to know what's normal for your own body.
If you notice any changes go and see your doctor immediately.
The early warning signs of cancer might include:
Unexplained changes
A lump or swelling
Bleeding that is not normal for you
Unexplained weight loss
Pain that does not go away
Persistent changes
A cough, changes in your voice or feeling short of breath
A sore that does not heal
Difficulty swallowing, indigestion or heartburn
Bloating
Mouth or tongue ulcer
Unusual changes
A change in your bowel or bladder habits
A new mole or change to an existing mole
Any change in your breast
"Sometimes people put off seeing their doctor because they're worried about what the doctor might find or they are afraid of wasting the doctor's time. Chances are it won't be cancer, but if it is, the sooner it is detected, the better your chance of survival," said O'Hagan.
The good news is, survival rates for some of the common cancers have increased dramatically since 1994.
Breast: 74% to 85%
Prostate: 66% to 92%
Bowel: 51% to 59%
Lung: 8% to 13%
People are encouraged to make appointments today for their free BreastCheck (women aged 50-64), free CervicalCheck smear tests (women aged 25-60) and their regular BowelScreen screening (people aged 60-69)
For more information on the signs of cancer, visit the Irish Cancer Society here. Kevin Haugh has written about his experience in his book An Imperfect Storm.