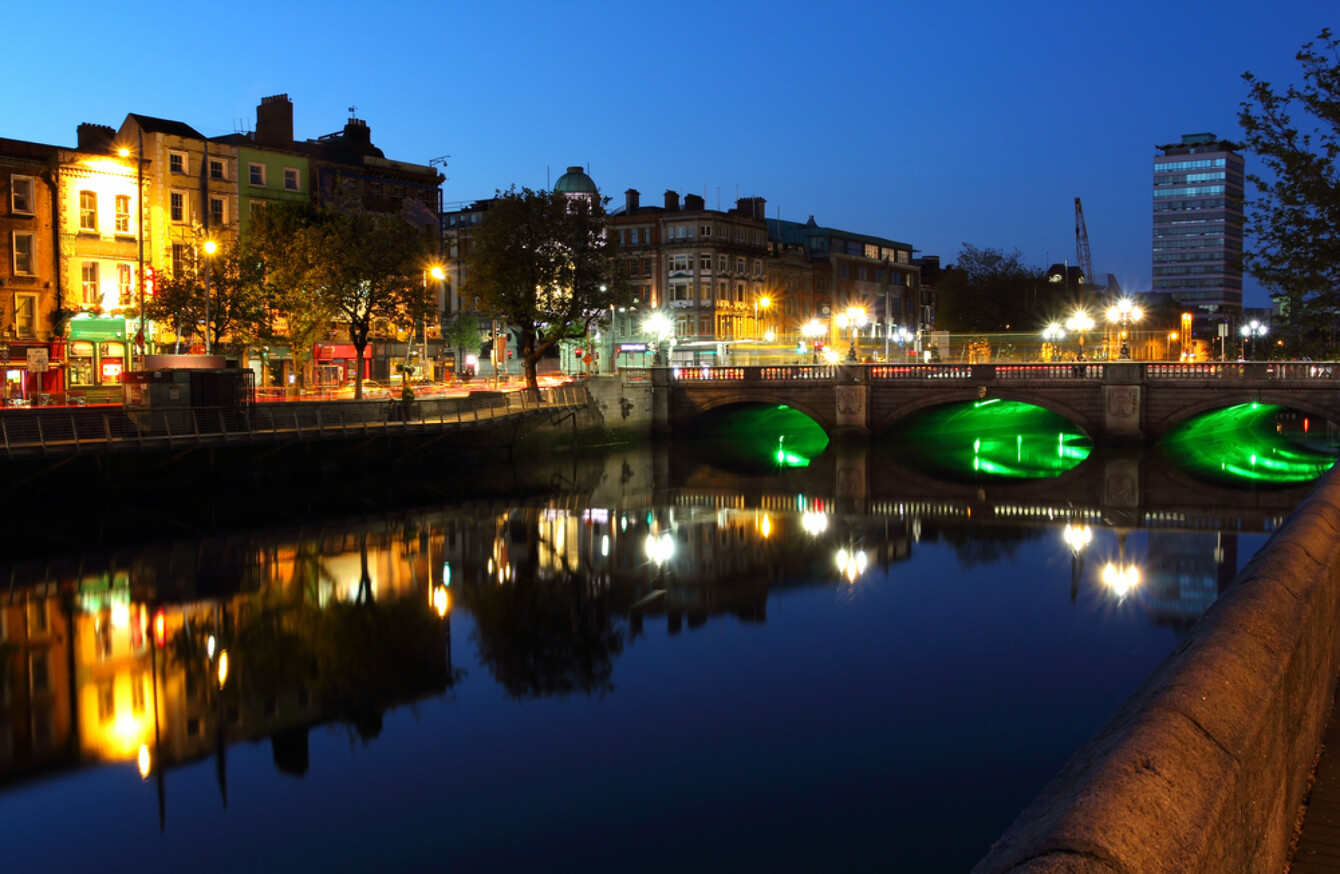 Image: Shutterstock/Captblack76
Image: Shutterstock/Captblack76
A NEW REPORT by the Swiss-based World Economic Forum highlights problems with income and wealth inequality in Ireland.
The country has been placed 8th out of 30 in the organisation's latest Inclusive Development Index for advanced economies, which measures how nations perform across a variety of categories of economic progress.
Ireland was placed 12th in last year's list.
Here's the summary for Ireland from this year's report:
Ireland ranks 8th among advanced economies, demonstrating solid performance in Growth and Development and Intergenerational Equity and Sustainability. The country benefits from a high GDP per capita, 4th in its peer group, and the second-highest level of labour productivity. A favourable business climate has allowed Ireland to drastically decrease its public-debt level by 43% over the past five years, the largest improvement by any advanced economy.
The report finds that although median living standards have risen modestly, "Ireland is faced with high income inequality and soaring wealth inequality".
Ireland performs above average on 'Intergenerational Equity and Sustainability', driven by relatively low carbon emissions, strong human capital investment, and low levels of environmental damage.
Norway is the best performing economy in 2018′s report – retaining its position from last year.
Small European countries dominate the top ten list – with Australia (9) the only non-European country included.
The UK places 21 on this year's list, with the authors finding the numbers suggest that the country "is lagging behind its peers on many dimensions of inclusive growth".
In particular, wealth inequality has been increasing over the past five years. Income inequality, on the other hand, has declined slightly over the last five years on average. The country is also showing a positive longer-term trend in terms of falling carbon intensity of economic activity.
The report is aimed at policy makers around the world. Explaining the rationale behind it, the authors note that the prevailing method of measuring national economic performance is gross domestic product (GDP) – which measures the aggregate amount of goods and services produced in an economy.
Most citizens evaluate their respective countries' economic progress not by published GDP growth statistics but by changes in their households' standard of living — a multidimensional phenomenon that encompasses income, employment opportunity, economic security, and quality of life.
And yet, GDP growth remains the primary focus of both policymakers and the media, and is still the standard measure of economic success.
The Inclusive Development Index is designed as an alternative to GDP, and aims to reflect more closely the real-life criteria by which people evaluate their countries' economic progress.
What is the World Economic Forum? 
The annual World Economic Forum kicks off in earnest in the Swiss resort town of Davos tomorrow.
The organisation was founded by German business professor Klaus Schwab back in 1971 as a way for European corporate leaders to learn from their US counterparts.
Political leaders started attending later in the 1970s, and since then it has morphed into an annual jamboree where the global elite – joined by intellectuals, activists, celebrities and sometimes protestors – debate the world's problems.
Taoiseach Leo Varadkar will be among the attendees this year – as will Emmanuel Macron of France, Germany's Angela Merkel, Britain's Theresa May and Paolo Gentiloni of Italy.
US President Donald Trump is due to close the conference with a speech on Friday – provided he is not held back by a US government shutdown.
- with reporting from AFP