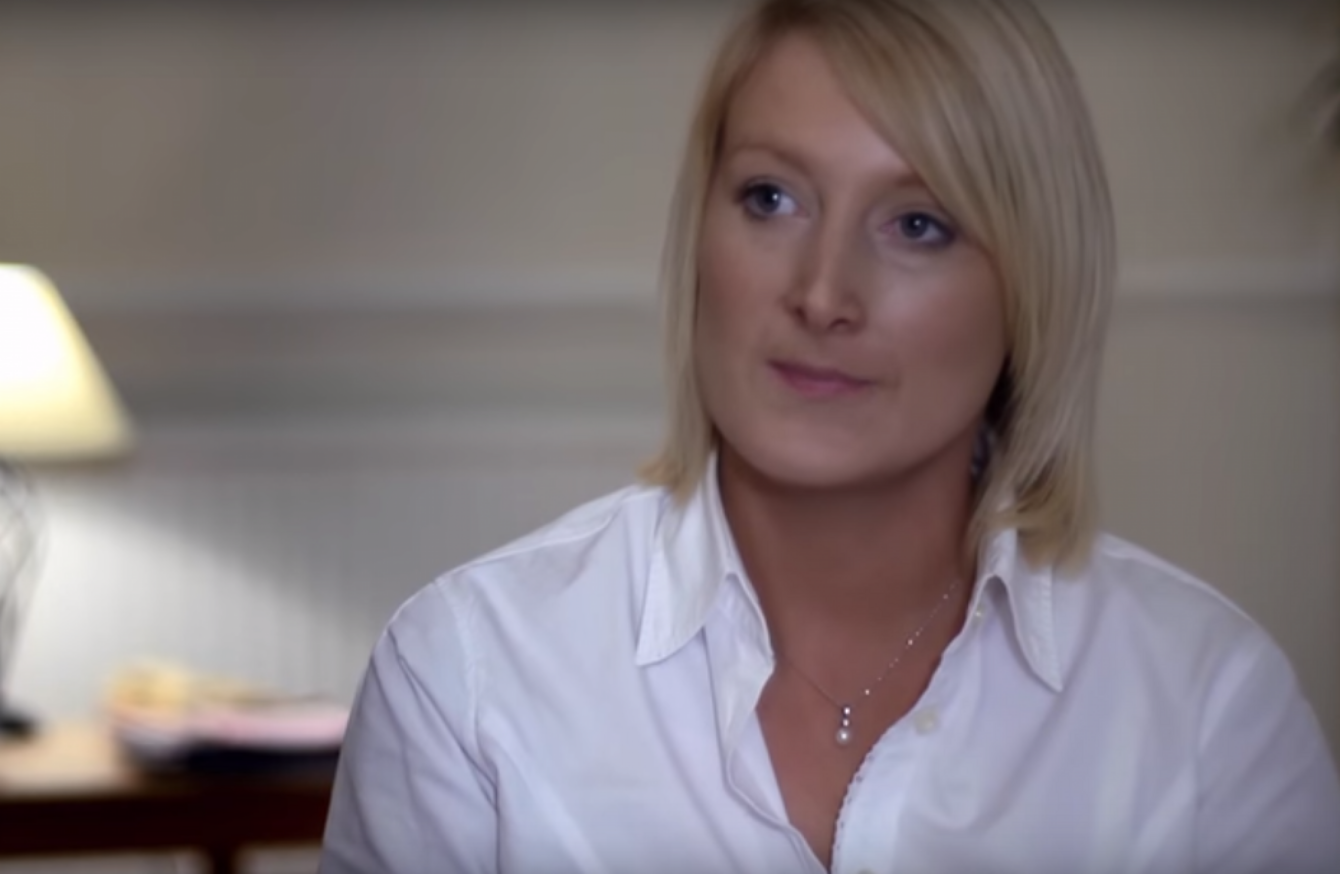 Image: MS Ireland
Image: MS Ireland
A FEW MONTHS before her wedding in 2011, Naomi Donaldson, then aged 29, noticed her vision was getting blurry before she lost the sight in her left eye.
Her sight came back within a few days, but then she scalded her arm in the shower because she had lost all feeling in it.
As she underwent a number of tests to find out what was wrong, Donaldson had a pretty good idea she was experiencing symptoms of multiple sclerosis (MS) – after all, her 21-year-old sister Rachel had been diagnosed with MS the previous year.
And back in 1966, her grandmother died from complications relating to the condition.
When the diagnosis came just eight weeks before her wedding day, Donaldson says she wasn't surprised.
"It was awful but at the same time, I knew what to expect. And I had my sister to help me."
Donaldson is one of 9,000 people in Ireland who have MS, which is most commonly diagnosed between the ages of 20 and 40 and which is three times more likely to affect women.
Dealing with MS
The day she turned 30, Donaldson says she started medication and went home early from her birthday party because she was so tired.
Having a wedding to plan was "a blessing in disguise", she says. "I couldn't let myself dwell. I just had to get on with it."
It's an attitude that Donaldson has maintained in the five years since she was diagnosed. She works full-time for RaboDirect as a customer experience specialist, tries to maintain a healthy diet and keeps fit – she recently took part in a charity boxing match.
"It's not always easy," she says. "When I get home from work, I'm absolutely wrecked. I'm good for nothing for a few hours and often fall asleep on the couch. But I find if I exercise more, I have more energy."
Keeping stress at bay is also key as it triggers relapses.
In 2013, my husband had to go to Australia for a year to work. Within a couple of days of him leaving, I had a relapse and lost the use of my legs for three weeks.
And it doesn't always have to be stress. Even after a hard day in work, my left eye will flare up again.
People are often shocked when they find out she has MS and Donaldson says she sometimes gets asked if she'll end up in a wheelchair.
"I was diagnosed early so hopefully it won't come to that," she says. "I take injections three times a week and medical advances are happening all the time. Treatment has come on so much even in the five years since I was diagnosed.
Living with MS today is very different to what it used to be. When my grandmother died, there was no medication. Even 20 years ago, people with MS were told to wrap themselves in cotton wool and do no exercise. But I live my life very differently.
The theme of this year's World Multiple Sclerosis Day is independent and employment.
According to MS Ireland, the rate of employment for people with MS in Ireland is 17% lower than the European average and more than a quarter of people with MS have to withdraw permanently from the workforce.
MS Ireland is calling for more supports to be put in place to promote job retention for people with MS and similar conditions.
Donaldson says her employer has always been extremely supportive. "I've been promoted twice since I was diagnosed and the job I'm in now means I can work at home if I need to," she says.
"But other people aren't as lucky. I know of people who never tell anyone about their diagnosis for fear of how it will affect their job."
Donaldson says she wants to continue raising awareness about MS to help other people.
My sister and I have never let it stop us from doing what we want to do. And we feel it's our duty to spread the work and get rid of the stigma surrounding it.
It can be terrifying when you're first diagnosed, but MS is not a death sentence.
Today marks World MS Day. You can find out more how to support MS Ireland here.