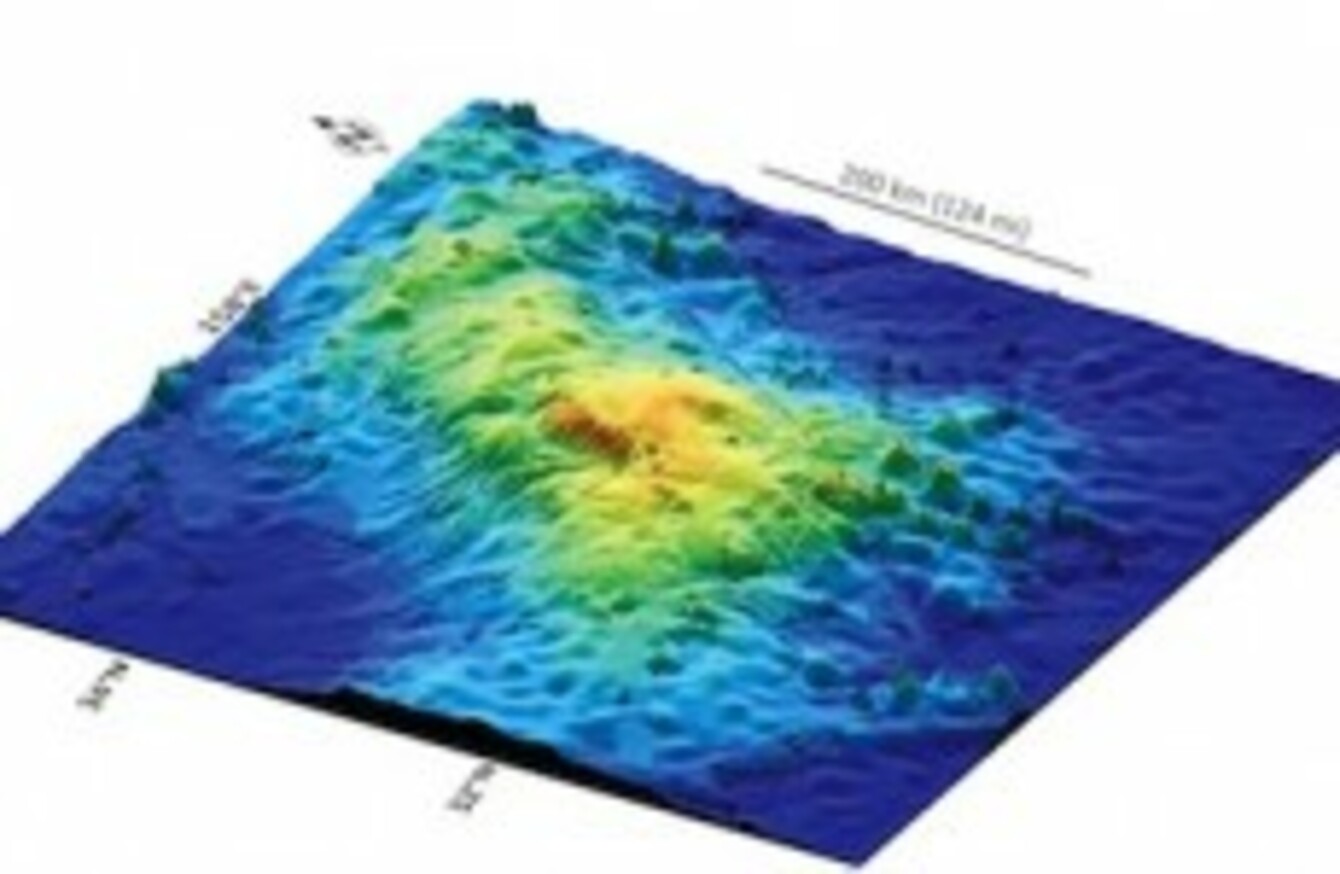 Image: William Sager/University of Houston
Image: William Sager/University of Houston
A TEAM OF scientists say they have discovered the largest volcano in the world in the Pacific Ocean off the coast of Japan.
US professor William Sager has spent the past 20 years examining the volcano, which covers roughly as big an area as Britain and Ireland together. He and his team have found that the volcano eclipses Hawaii's Mauna Lao, which up until now was considered the biggest volcano –  but which is less than 2 per cent the size of the new volcano.
Instead, the researchers say that the volcano is more comparable in size to ones found on other planets, and may be one of the largest in the entire solar system.
"Its shape is different from any other sub-marine volcano found on Earth, and it's very possible it can give us some clues about how massive volcanoes can form," said Sager.
The volcano, dubbed the Tamu Massif, is believed to be about 145 million years old. The researchers say it became inactive within a few million years after it was formed.
The highest tip of the Tamu Massif is almost 6,500 feet below the surface of the ocean, while the base is 6.5 kilometres beneath the sea – which explains why it was so difficult to trace just how big the volcano was. The behemoth is located around 1,600 kilometres off the east coast of Japan.
The hardest task facing the researchers from the University of Houston in the US was in figuring out whether the Tamu Massif was a single volcano or had many different eruption points. Intensive investigations confirmed that there was in fact just one single eruption source near the centre.
There are thousands of underwater volcanoes under the Earth's seas and oceans, but Sager said this one is particularly unusual looking.
"It's not high, but very wide, so the flank slopes are very gradual," he said. "In fact, if you were standing on its flank, you would have trouble telling which way is downhill."
The research is to be published in scientific journal Nature Geoscience.