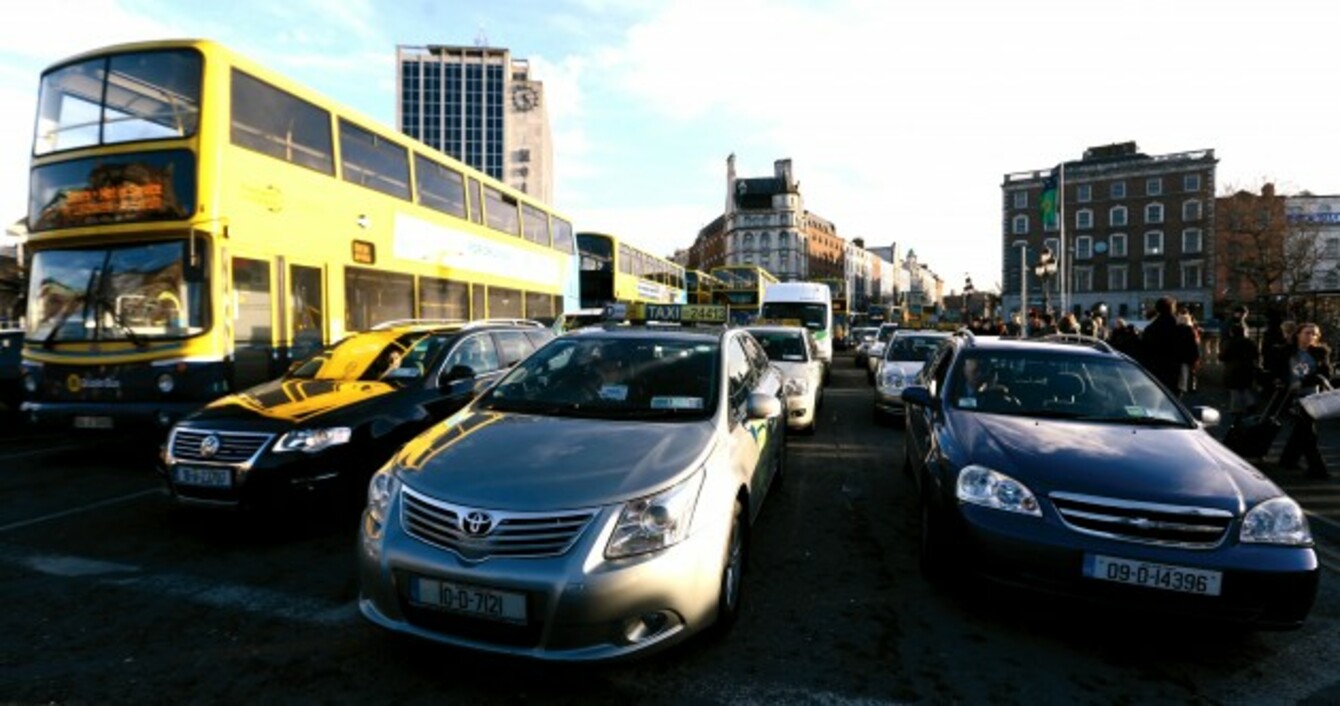 SITTING IN TRAFFIC and going nowhere fast is frustrating to say the least. It also has a negative effect on our physical and mental health causing tension and stress.
But when it comes to hours wasted waiting for the traffic to move, we don't actually have it that bad in Ireland. No, honestly, we don't.
The INRIX Global Traffic Scorecard ranks 38 countries according to the number of peak hours the average commuter spent in congestion in 2016.
Ireland comes in at a pretty decent number 25, with Irish motorists spending 23 hours a year stuck in traffic congestion, the same number of hours as French motorists.
But spare a thought for motorists in the world's most congested country, Thailand, who spend on average 61 hours a year sitting in traffic. The US ranked as the most congested developed country in the world, with drivers spending an average of 42 hours a year in traffic during peak hours.
Here are the top ten most congested countries in the world:
Thailand, 61 hours
Colombia, 47 hours
Indonesia, 47 hours
Russia, 42 hours
USA, 42 hours
Venezuela, 39 hours
South Africa, 38 hours
Brazil, 37 hours
Puerto Rico, 37 hours
Turkey, 34 hours
And the worst cities in the world for congestion?
Well, those commuting in Los Angeles spend a whopping 104.1 hours a year stuck in traffic – not even the blue skies and palm trees can make that any easier. In fact, US cities dominated the top 10 list of the most congested cities globally.
We get off relatively lightly in Ireland – although tell that to the people of Galway, our most gridlocked city ranking 61st out of 1,064 cities globally. Drivers there spend 43.5 hours a year in traffic.
Dublin drivers spent an average of 31.4 hours per year in congested traffic, followed by Cork at 24.5.
Sligo is next (19.9 hours), then Limerick (16.5 hours), Waterford (15.6 hours), Wexford (14 hours), Carlow (7.8 hours), Dundalk (6.5 hours) and Mullingar (5.5 hours).
Here are the top ten most congested cities in the world:
1. Los Angeles, USA, 104.1 hours
2. Moscow, Russia, 91.4 hours
3. New York, USA, 89.4 hours
4. San Francisco, USA, 82.6 hours
5. Bogota, Colombia, 79.8 hours
6. Sao Paulo, Brazil, 77.2 hours
7. London, UK, 73.4 hours
8. Atlanta, USA, 70.8 hours
9. Paris, France, 65.3 hours
10. Miami, USA, 64.8 hours