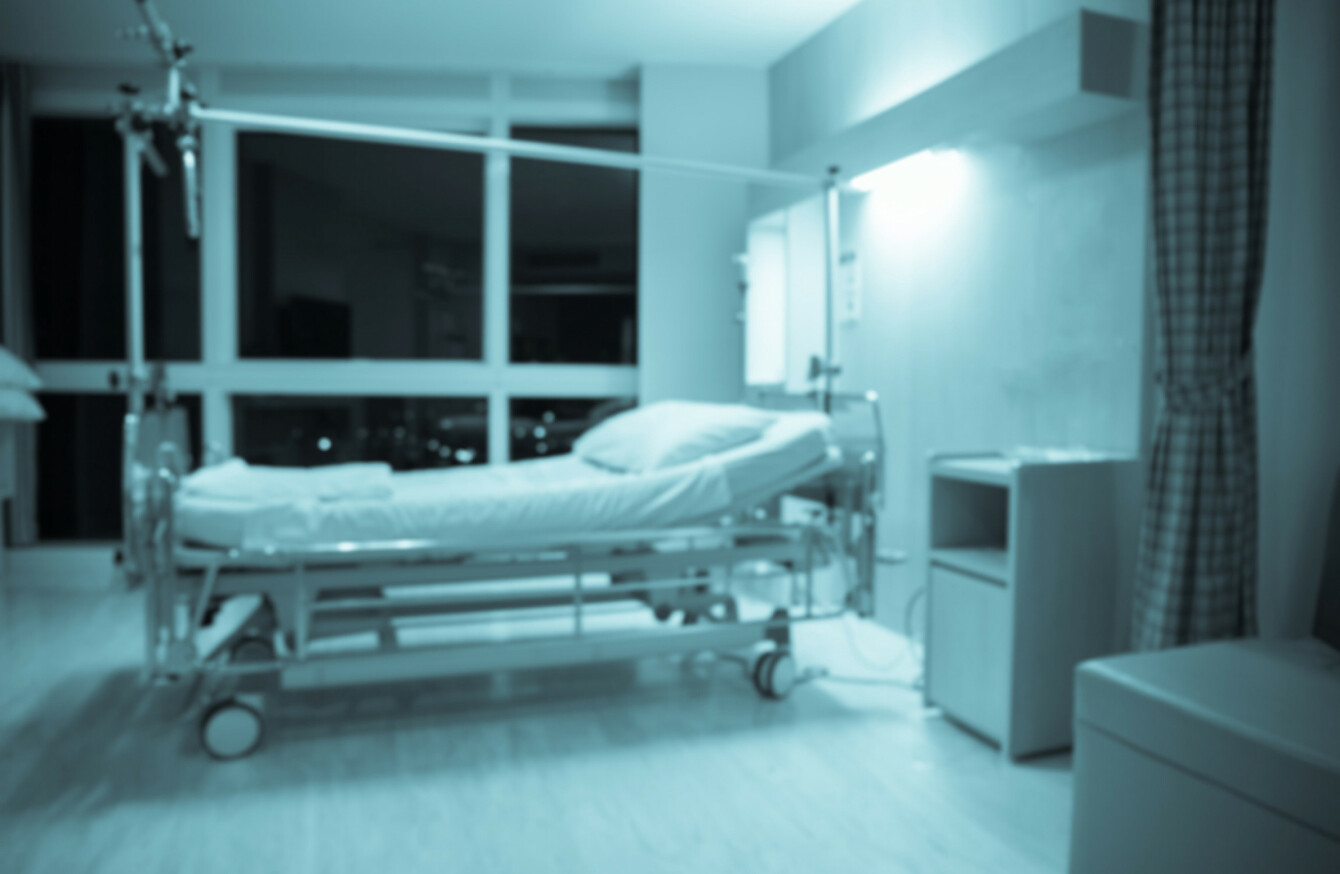 CAPACITY OR THE lack thereof, in Irish hospitals has been discussed at length over the years.
We have become accustomed to overcrowding at emergency departments (EDs). The INMO's trolley watch reports are now a by-word for our packed health service. It is no-longer a surprise when nurses report record-breaking numbers of patients on trolleys. 
Former Health Minister Mary Harney declared overcrowding at our EDs was a national emergency in 2006. A year later, then leader of Fine Gael Enda Kenny promised to "end the scandal of patients on trolleys" in his campaign literature. 
Yet in 2018 the issue remains as prevalent as ever, with doctors warning TheJournal.ie overcrowding will once again soar this winter. 
Overcrowding in emergency departments and wards often leads to the cancellation of non-urgent surgeries and procedures, as hospitals struggle to cope with a lack of capacity. 
Enter elective only hospitals
In a bid to tackle the issue current Health Minister Simon Harris announced earlier this year a plan to build three elective only hospitals. The facilities would only deal with non-urgent care, such as planned surgeries like hip replacements and the in-hospital treatment of chronic conditions. 
Elective only hospitals do not have emergency departments, and therefore do not have to worry about trolley numbers. All admissions are planned in advance. 
Under the National Development Plan 2018-2027, published in February of this year, the Government has committed to building three elective hospitals in Cork, Dublin and Galway.
In a statement the Department of Health said:
The aim is to both increase capacity in the hospital system and provide a better separation of scheduled and unscheduled care.
The overall vision is that these three elective only hospitals would ease the pressure on our acute services and in the longer term reduce overcrowding and overall waiting times. 
The system has been tried and tested elsewhere, most notably Great Ormond Street Hospital in the UK. 
That facility takes patients by referral from other hospitals and carries out planned and scheduled care. It deals with an average of 296,000 patients each year. 
In a bid to investigate this type of hospital Minister Harris paid a visit to one of them, Golden Jubilee Hospital in Glasgow last month. 
According to the Department of Health here "Golden Jubilee is home to regional and national heart and lung services, is a major centre for orthopaedics, and is the flagship hospital for reducing waiting times in key elective specialties". 
In a statement after the visit Minister Harris said the visit proved helpful:
It provides valuable insights to our own process of moving ahead with the necessary planning for elective hospitals as set out within the Slaintecare Implementation Strategy.
My focus is always on driving down waiting lists and ensuring patients can have timely access to safe, high quality services.
My visit to Scotland was an opportunity to see how a country with a similar population can achieve that goal.
It sounds good, but would it work here?
The Irish Medical Organisation (IMO) has welcomed the plans to build elective only hospitals in Ireland, however it said they will not cure the country's overcrowding problems. 
Speaking to TheJournal.ie IMO President Peadar Gilligan said "it's a step in the right direction and please god that step will be taken soon". 
A recent capacity review of Irish hospitals found we need between 2,650 and 7,000 beds in addition to those already in the system.
To put that in context, according to the OECD's latest figures Ireland has three beds for every 1,000 residents. That compares to 3.7 beds per 1,000 residents in Norway, a country of 5.3 million people, very close to Ireland's 4.8 million people.  
Gilligan said the idea of creating elective only hospitals here is welcome. "There should be hospitals that are dedicated to planned or scheduled care. The idea being emergencies won't interrupt the care".
He said "it's a good idea, but not in isolation". He said the issue as the IMO sees it, is capacity in our acute hospitals. 
However Gilligan said there is now, more than ever a greater emphasis on increasing capacity and driving down waiting lists in our health service. 
There is a huge imperative in getting beds into the system in a timely manner. This winter is likely to be one where we will have very many patients in need of beds.
We will see record numbers of patients on trolleys.
He said he's hopeful to see elective only hospitals in Ireland in his lifetime, but given previous delays in building the new National Children's' hospital and National maternity hospitals he's not overly excited. "The optimist in me hopes it's realistic," Gilligan said. 
He said Budget 2019 has caused some concerns on the matter: 
We would've liked to have seen a plan in the Budget for hospital beds similar to that mentioned for housing. There isn't the confidence (amongst doctors) in the level of capital expenditure announced. 
Gilligan said the plan doesn't take into account the lack of consultants willing to work in Ireland: 
Even if we were to build increased capacity in the system, we have a significant shortage of consultant numbers. Consultant posts in Ireland are not deemed to be attractive, that's down to the 30% pay cut imposed in 2012, which has only been partially addressed. People are being asked to do the same job, with same responsibility and the same qualifications and yet they are being paid €50-€60,000 less than their colleagues a year.
He said until staffing and bed numbers at acute hospitals are addressed, elective only hospitals on their own will not fix our overcrowding and long waiting lists. 
The Department of Health said the visit to Glasgow highlighted the level of work left to be done here: 
Further detailed policy work and planning to progress investment in these new facilities is now required, and there is valuable learning to be gained from the experience in other jurisdictions, including the Scottish experience. 
 The visit highlighted the role an elective hospital such as this can play in addressing waiting times for surgery, including in particular orthopaedic and ophthalmic surgery for which there is a very significant level of demand.
As things stand the National Treatment Purchase Fund works to cut down waiting lists by paying for procedures in private hospitals, as well as treatment abroad.
In its latest figures  515,547 patients are waiting to be seen, with almost 150,000 of these waiting over a year.
The department predicts that number to fall significantly by the end of next year due to the €75 million announced in Budget 2019. 
It said the numbers waiting over 9 months have also reduced, "from over 24,100 to under 19,200 in the same period equating to a 32% reduction".
Looking to the experience of other countries we can see that elective only hospitals do help reduce numbers on waiting lists – but one issue for Ireland is how long it would take to build such a hospital here. It's not clear by how much and how quickly the planned three elective only hospitals would reduce our waiting lists.
Experts such as the IMO say that in Ireland such hospitals could not be relied on in isolation.
However, any move to increase capacity in Ireland's health system can surely only be welcomed by those in the medical profession – and patients.