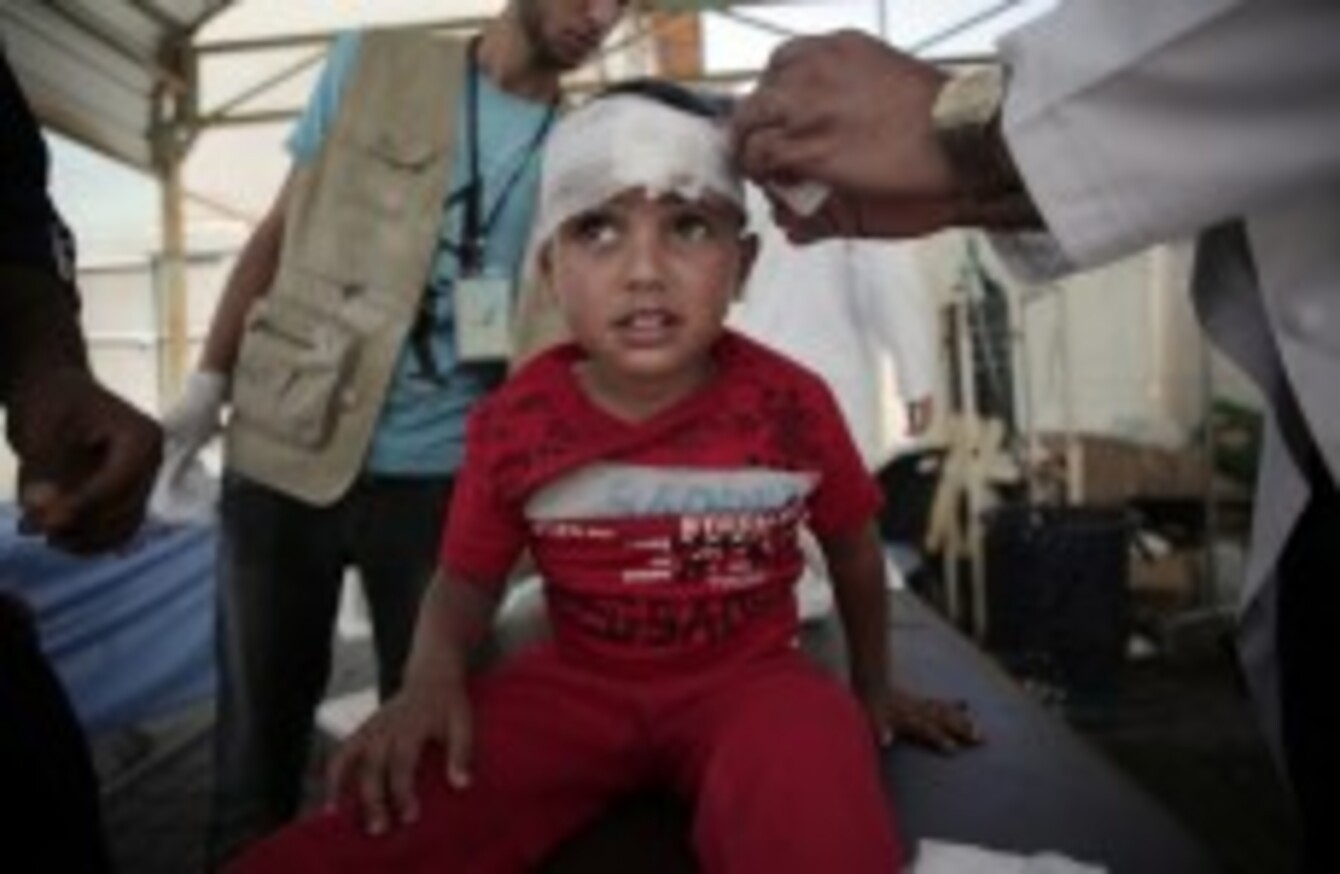 Image: AP/Press Association Images
Image: AP/Press Association Images
THE TURKISH PRIME minister has said his country has begun evacuating wounded Palestinians from Gaza.
Reuters reports that prime minister Tayyip Erdogan said yesterday that the country would start to "transfer our wounded Palestinian brothers to Turkey".
He made the announcement during a victory speech after he was elected president. RTÉ reports this morning that four wounded Palestinians have already arrived from Gaza in the Turkish capital for medical treatment.
Foreign Minister Ahmet Davutglu reportedly said the plan is to bring around 200 patients to Turkey to start with.
In Gaza, a 72-hour ceasefire is holding. The Israeli militart said today that no rockets have been fired and they haven't tergeted any locations since the ceasefire came into effect.
The quiet allows for the resumption of talks on a long-term truce to end a month of heavy fighting in Gaza that has killed More than 1,900 Palestinians. On the Israeli side, 67 people have died, all but three of them soldiers.
- With additional reporting by Associated Press.