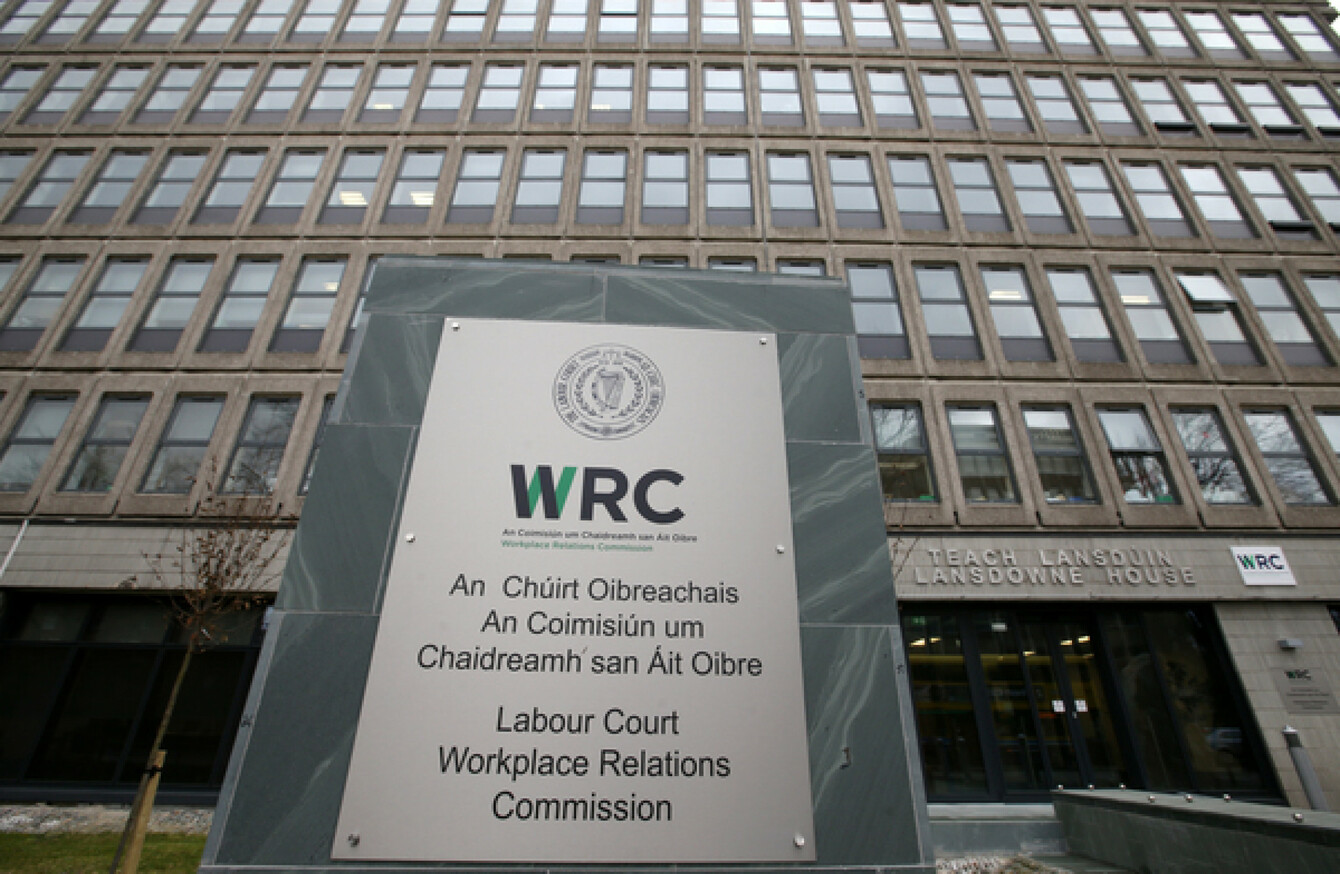 Image: Sam Boal via RollingNews.ie
Image: Sam Boal via RollingNews.ie
A MAN HAS been awarded €20,000 in compensation when he was fired after he complained that working evening shifts was making him depressed and asked to be changed to day shifts.
The case before the Workplace Relations Commission (WRC) which heard that the complainant worked for an international biopharmaceutical company as a mechanical assembler from 4 July 2016 until 15 June 2017.
The first three months of his employment were carried out on day shifts but he started evening shifts in October 2016.
He says he began to experience physical and mental changes on this shift which caused him to become depressed.
The day shifts were 7am – 3.30pm and the evening shifts ran from 3.15pm – 1.45am. He had hoped to be moved to day shifts when new people were hired but he was not offered a swap. He says his line manager told him that there could be no change to his evening work.
He submitted a medical report from his GP dated 12 April 2017 which detailed symptoms of low mood, poor sleep and mental distress.
The GP report recommended a change to day shifts for his client, saying day shifts are "likely to be more suitable for him".
This was followed by an occupational consultation and report dated 27 April 2017 which recorded that the complainant was "intolerant of this type of shift work".
The company states that on 4 May the HR manager met with the complainant and told him there were no day shift positions available in any section of the plant and that position was unlikely to change.
The company also stated that prior to his employment, the complainant was required to – and did – undergo a medical assessment which validated his fitness to work.
On June 15 he was dismissed.
Findings
WRC Adjudication Officer Patsy Doyle acknowledged that both parties accept that the complainant developed a depressive illness during his employment, and that both parties accepted that this constituted a disability.
Doyle said a shift change was supported by his own GP and in a qualified manner by the occupational health physician.
She also said that a repeat request by the complainant to move to day shifts was "a cry for help".
In her findings, Doyle said she "was disappointed that in light of the lack of progress in terms of accessing day work, this did not trigger a follow-up referral to occupational health for advice and direction".
The complainant had no stated difficulty with the essential tasks of the job, he did have a stated difficulty with evening shift.
"The contract of employment outlined that the complainant must be available to work on a shift pattern. It did not specifically delineate an evening shift exclusively. I cannot therefore, in the presence of a two-shift system, accept that evening work was an essential work pattern incapable of even a trial re-adjustment for the complainant."
She found the company to be "intolerant towards the complainant", adding that the move to dismissal "was extremely rushed".
I could not understand how the respondent could reasonably interpret that the complainant's health would benefit from unemployment.
Doyle said the complainant was discriminated against and the claim for discriminatory dismissal was "well founded".
The man received €20,000 in compensation for the effects of the discrimination.