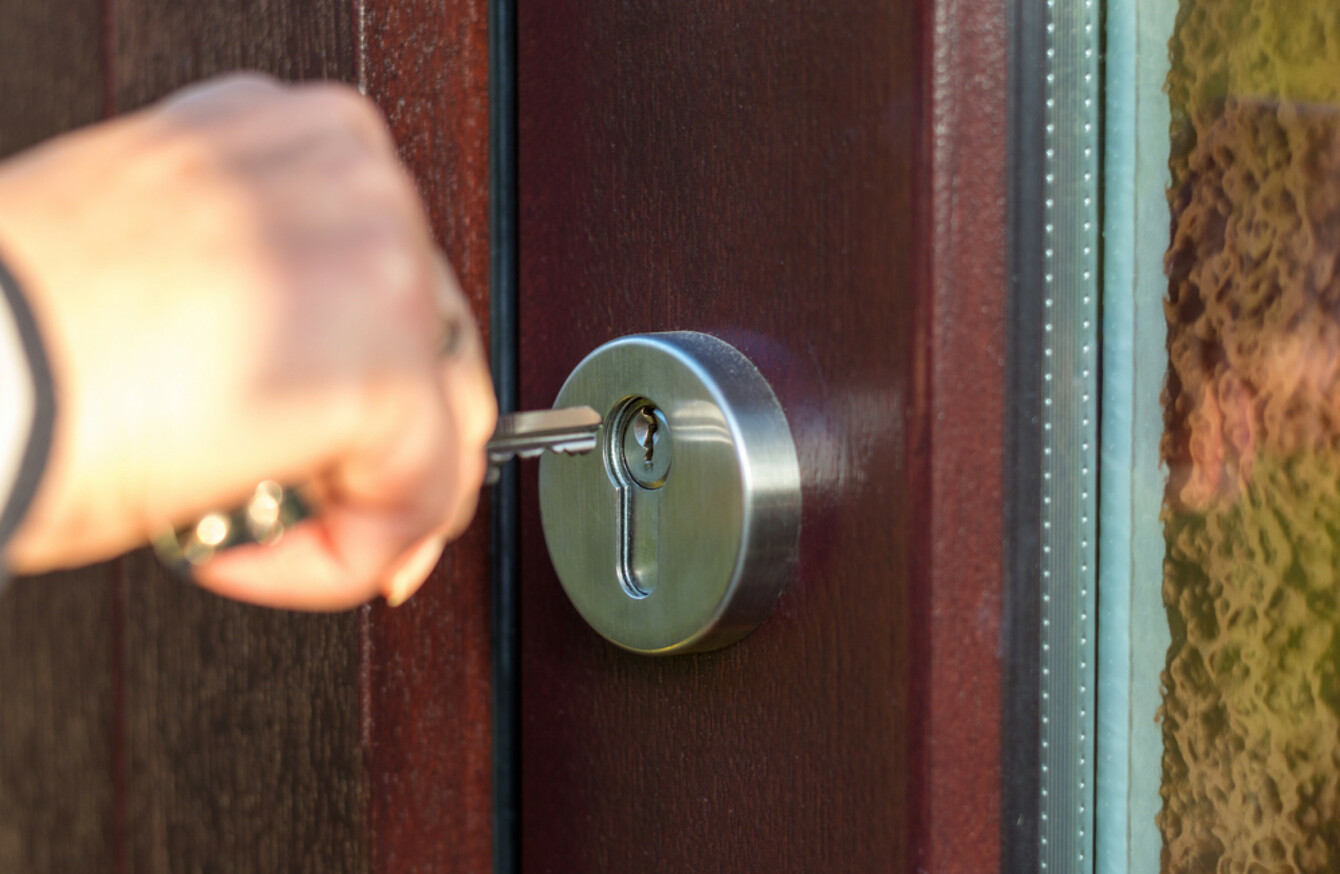 Image: Shutterstock/Asvolas
Image: Shutterstock/Asvolas
A WOMAN WHO claimed that she was discriminated against because she was receiving Housing Assistance Payment (Hap) has been awarded €4,200.
She had claimed that when she told her landlord she was in receipt of Hap, he said he didn't want to deal with it after having problems with such payments in the past, and she was then told to move out.
This case before the Workplace Relations Commission comes against the backdrop of a report published last week by the Simon Communities, which found that over 90% of homes for rent in Ireland are beyond reach of people depending on State housing benefits.
Speaking to TheJournal.ie, housing charity Threshold CEO John-Mark McCafferty said this case was typical of the ones being brought by tenants, who find it very difficult to source accommodation with Hap.
'Had to beg'
The woman had agreed a one-year lease after viewing the property in April 2017 and moved in on 2 May.
The property was adjacent to the one the landlord was living in and the two shared a driveway, although she says she was told that he would build a different driveway to provide her and her family with privacy.
It was her assertion that she notified the landlord by text that she had a Hap form.
Hap is a form of rental benefit payment to assist lower-income households. Under Hap, a tenant's main rent is paid directly to a landlord, with the tenant paying a differential rent to their local council. The tenants must cover their own deposit, and no rent is paid by the council in advance of them entering the home.
She said he called to the house on 18 May and told her that he had problems with tenants on rent supplement in the past and didn't want to have to deal with that again.
The woman said she explained how the rent would be paid and "had to beg him to reconsider". It was her assertion the landlord told her he'd "go away to think about it".
The next day, she claimed to have received a call from the letting agency that rented her the property to say the landlord had decided to terminate the lease and that she would have to leave.
She was told she'd have time to find another place, and her deposit would be returned in full.
When she was served notice on 4 July to leave the property, she did so within a few weeks.
The WRC noted: "She said that she felt humiliated, belittled and embarrassed. She was self-employed and hardworking and just needed the little bit of help to meet her bills that Hap provided her with.
She said that she had to try and arrange for her and her family to find suitable accommodation within a short time period. This created a lot of emotional and financial pressures on her, particularly when she thought she had a property secured for at least one year, if not longer.
The adjudicator said that the complainant has "established a prima facie case of discriminatory treatment on the housing assistance ground".
The landlord did not make any submissions and the adjudicator found that the landlord "discriminated against the complainant because she was a Hap-approved applicant", awarding her €4,200 or three months' rent.
#Open journalism No news is bad news Support The Journal

Your contributions will help us continue to deliver the stories that are important to you

Support us now
Nowhere to go
Threshold's McCafferty said that anyone who finds themselves in such a situation would find it very difficult to source alternative accommodation at short notice, and said that cases like this are an example of why some people may have no other choice but to seek emergency accommodation.
"This [accommodation in Hap limits] is a tiny share of the overall housing market – a market that's not very big anyway," he said. "It's a real challenge to find properties that will accept it, and it's exceptionally difficult for people moving out of homelessness, in particular."
Speaking after the launch of the Simon Communities Locked Out of the Market XI snapshot study, national spokesperson Niamh Randall said that it is nearly impossible for people, particularly single people, to move on from emergency accommodation and homeless services because "there is nowhere for them to go".
"Many people in emergency accommodation are there because they have already lost their rented home. So many households are 'hidden homeless' doubling and tripling up with friends and relatives living with daily uncertainty, some not knowing where they will sleep tonight, next week or next month," she said.
People just cannot compete within this rental market – it's really unfair.
McCafferty said that the WRC, and the Residential Tenancies Board, can provide an outlet for tenants who've been treated unfairly by landlords.
"It's not unusual that we'd advocate on behalf of someone on a WRC-related case," he said.
He said that cases such as this are never "cut and dry" and, even if they believe they have a strong case, they "never go in assuming we're going to win".
McCafferty said that, like at the RTB, "you can have two similar cases that can have very different outcomes".
"Because of our obligations in other areas, we can't advocate on every case that we feel has merit," he added. "But if there's a clear denial of someone's entitlement and rights, and we can provide that information and advice for how to go about it, we do it."