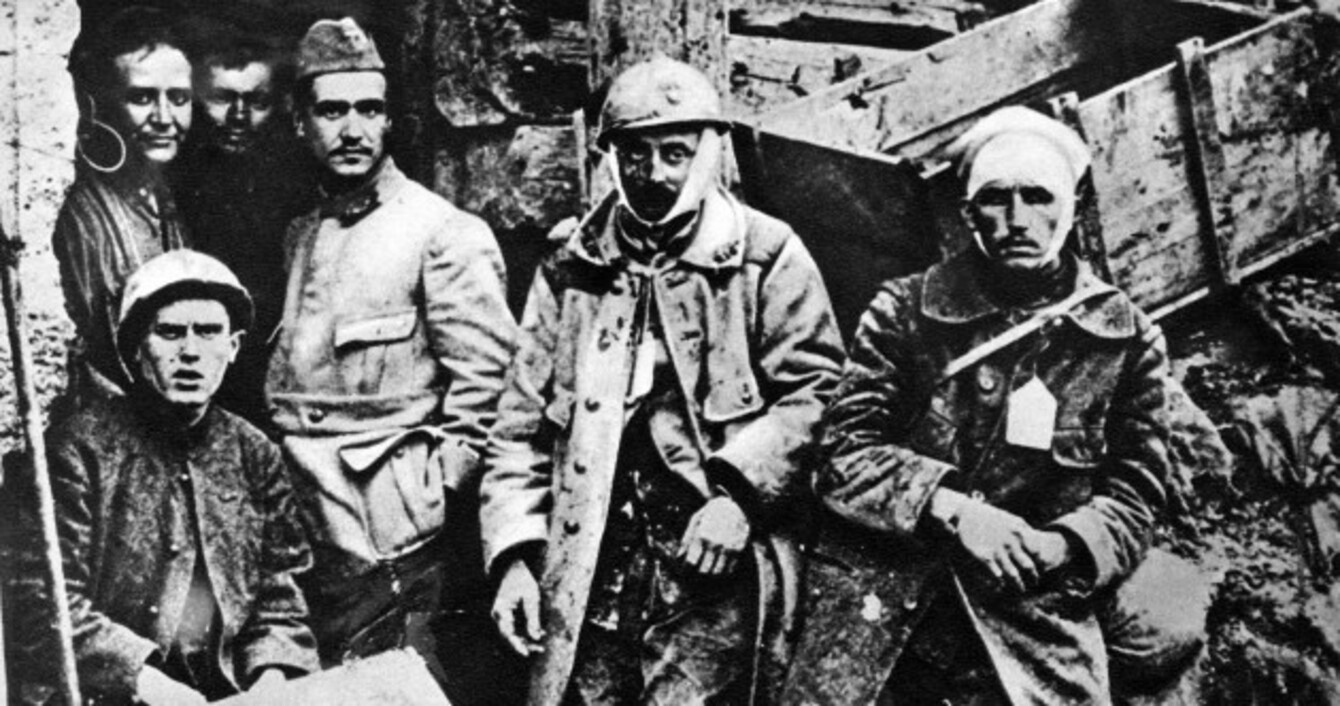 On the Western Front at Verdun, France, in 1916.
Image: Topham Picturepoint/Press Association Images
On the Western Front at Verdun, France, in 1916.
Image: Topham Picturepoint/Press Association Images
THE IRISH ANTI-War Movement (IAWM) yesterday hit out at what it called a "revisionist narrative idealising the 'good cause' that these soldiers died for".
Speaking at a IAWM press conference, independent TD Clare Daly said: "In our opinion, they died for nothing. This was not a noble cause. This was a struggle for markets and political power."
We are in no way denigrating those ordinary people who died in the conflict, many of them were victims of poverty driven into the British army out of having no alternative.
The press conference was part of the launch of a booklet of essays entitled 'World War 1: What did they die for?' The booklet contains contributions from Steve Woods, John Molyneux, Jim Roche and Raymond Deane writing about narratives that have emerged in relation to the First World War.
Also speaking at the conference was Irish artist and anti-war activist Robert Ballagh. On the commemorations, Ballagh called for the reduction of military participation, saying:
With the commemorations that have happened so far, it seems to me that all the generals and all the military people have been polishing up their buttons and their medals. Medals that they got for killing people, let's be pretty frank about that.
The artist went on to ask: "When did we abandon neutrality? There certainly wasn't a debate in parliament. There wasn't a vote in parliament. We are now so closely aligned with NATO, with all the imperial powers in Europe, we are not a neutral country anymore."
Throughout the conference, parallels were drawn between the First World War and the ongoing conflict in Gaza. Speaking in response to a question from TheJournal.ie,  President of the Irish Campaign for Nuclear Disarmament said:
"One of the principles of the just war theory which is enshrined in international law is principle of propotionality. And that has been ignored. That has been completely ignored."
Also speaking at the launch was former MEP Patricia McKenna and IAWM representatives Jim Roche and John Molyneux.
What do you think of the contention that the slain soldiers of World War I "died for nothing"? Do you agree?