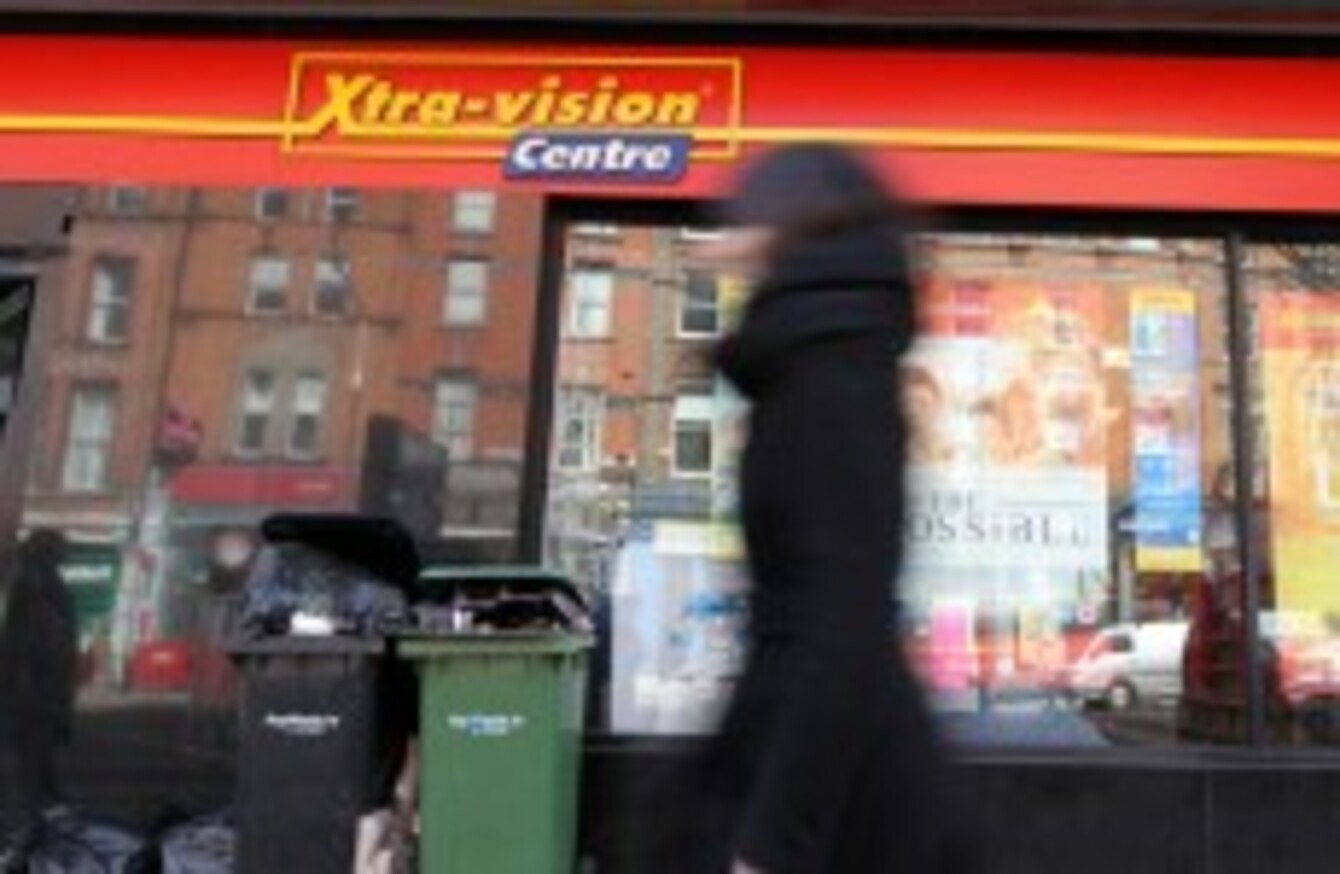 File
Image: Sam Boal/Photocall Ireland
File
Image: Sam Boal/Photocall Ireland
IT IS HOPED that many jobs will be saved after the announcement that Xtra-Vision has been bought by Hilco Capital.
Luke Charleton and Colin Farquharson, of Ernst & Young, joint receivers of the film retail and rental brand, Xtra-vision Limited, said today that they have completed the sale of the business and its assets to a number of companies backed by Hilco Capital Ireland Limited.
The sale was made for an undisclosed sum and includes the business, stock and head office in Tallaght. They said the sale helps to safeguard jobs across the island of Ireland and secures a future for the Xtra-vision brand.
Charleton said:
In what has been a very challenging time and volatile climate for retailers, it is particularly pleasing to have completed the sale of Xtra-vision, one of Ireland's strongest retail brands and protecting jobs across the island of Ireland. It provides a solid financial footing on which the business can be taken forward and we wish Hilco Capital Ireland Limited and Xtra-vision every success with the business in the future.
He added that the receivers are extremely grateful for the support and loyalty showed by all employees and customers "during what has been an uncertain time", and would like to thank everyone at Xtra-vision for their commitment and hard work during the receivership process.
The joint receivers were advised by William Day of Arthur Cox.
Hilco
Hilco Capital, the restructuring and turnaround specialist, said Xtra-vision will now join HMV in Hilco's $1bn turnover international entertainment retail division.
Hilco, managed in Ireland by Larry Howard, has appointed former Blockbuster UK Commercial Director, Gerry Butler, as CEO of the new business.
Howard said that the final transfer of stores to Hilco will take place gradually, following discussions with a number of the company's landlords aimed at regularising the terms and conditions of leases.
We have had supportive messages from a number of landlords and we are, therefore, hopeful that we will be able to retain all of the stores which we have agreed to acquire.