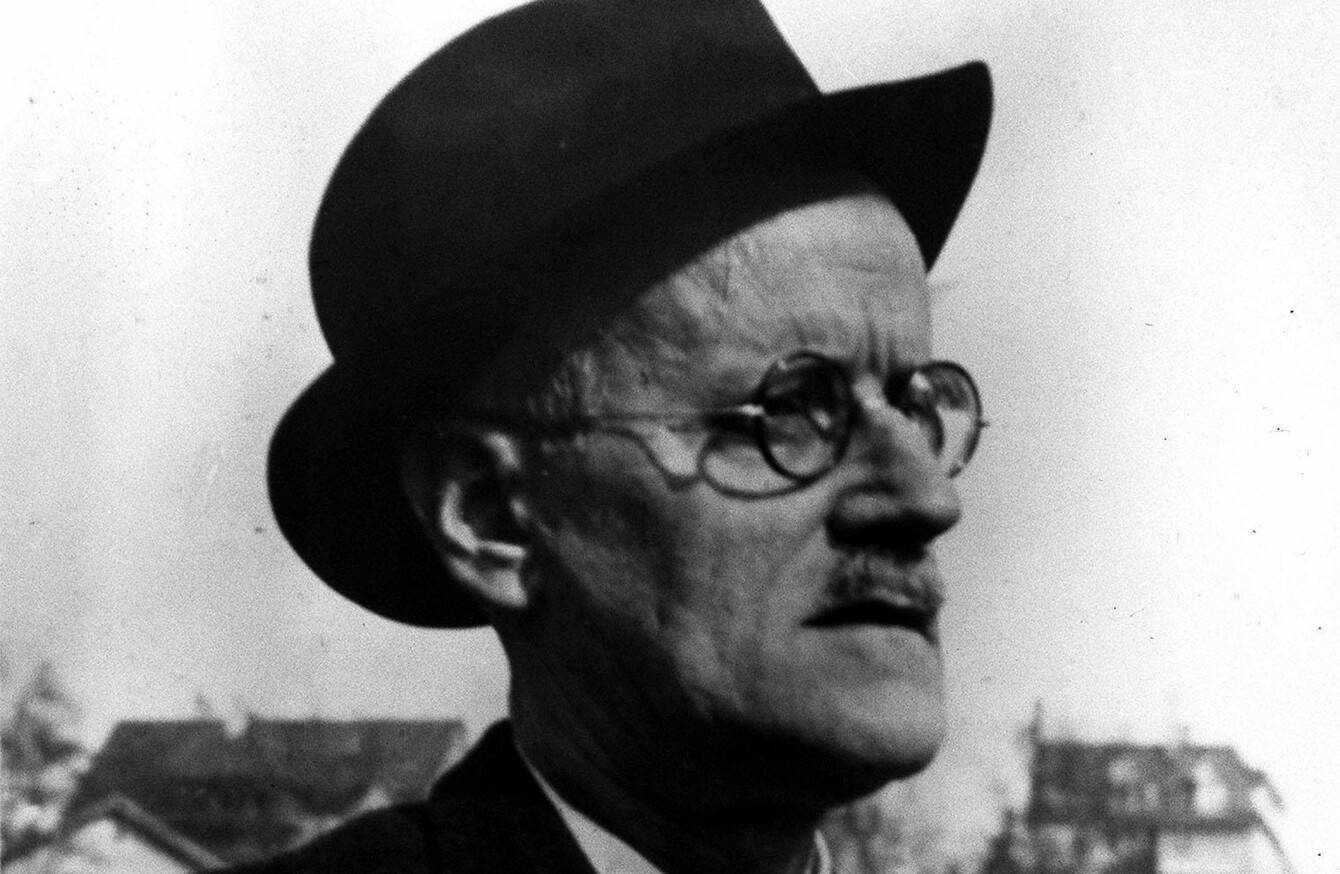 James Joyce
Image: PA Archive/PA Images
James Joyce
Image: PA Archive/PA Images
THE MINISTER FOR ARTS Heather Humphreys has announced that the government had provided an extra €500,000 in funding to the National Library of Ireland to allow it to acquire a "significant number" of manuscripts from the family of WB Yeats.
Included in these letters are correspondences between two giants of Irish literary culture – James Joyce and Yeats, himself.
Between them the pair constructed some of the finest works of 20th century literature, with Joyce's excellent Dubliners, epic Ulysses and impenetrable Finnegan's Wake complemented by Yeats' works such as Easter 1916 and The Second Coming.
The documents acquired by the National Library include:
A collection of personal letters between Joyce and Yeats
A series discussing Joyce's works such as Dubliners and Ulysses
Letters discussing Yeats' work
A typescript copy of Joyce's letter to Lady Gregory, a famed Irish dramatist in her own right, dated 22 November 1902
The letters span almost 24 years of correspondence and, in one of the letters, Joyce expresses his gratitude to Yeats where he says: "it is now thirty years since you first held out to me your helping hand".
Although, according to Richard Ellmann's biography of Joyce, the pair didn't always see eye to eye.
They were said to have first met in the smoking area of a restaurant on O'Connell Street in 1902.
Yeats began a long discussion on the areas of literature that leading Irish artists such as themselves should be focusing on the most, but Joyce was less than impressed. Here it is, told from Yeats' point of view:
Presently he got up to go, and, as he was going out, he said, "I am twenty. How old are you?" I told him, but I am afraid I said I was a year younger than I am. He said with a sigh, "I thought as much. I have met you too late. You are too old."
Nevertheless, the pair kept in correspondence, and these letters will be joined in the National Library by the "Dream Diary" kept by Yeats' wife Georgiana.
Large portions of it are handwritten by Yeats, himself, where it documents the dates, times and locations of her sleeps along with detailed accounts of her dreams.
This will see the Yeats' family library join the poet's personal library which is already on show in the National Library.
Speaking today, Minister Humphreys said that the "improving economy" meant that the government could afford to fund these latest acquisitions for the library.
Talking on behalf of the Yeats family, Caitríona Yeats said: "It is a great pleasure to see these important items remain in Ireland and to know that they will be available to scholars and visitors for many years into the future."