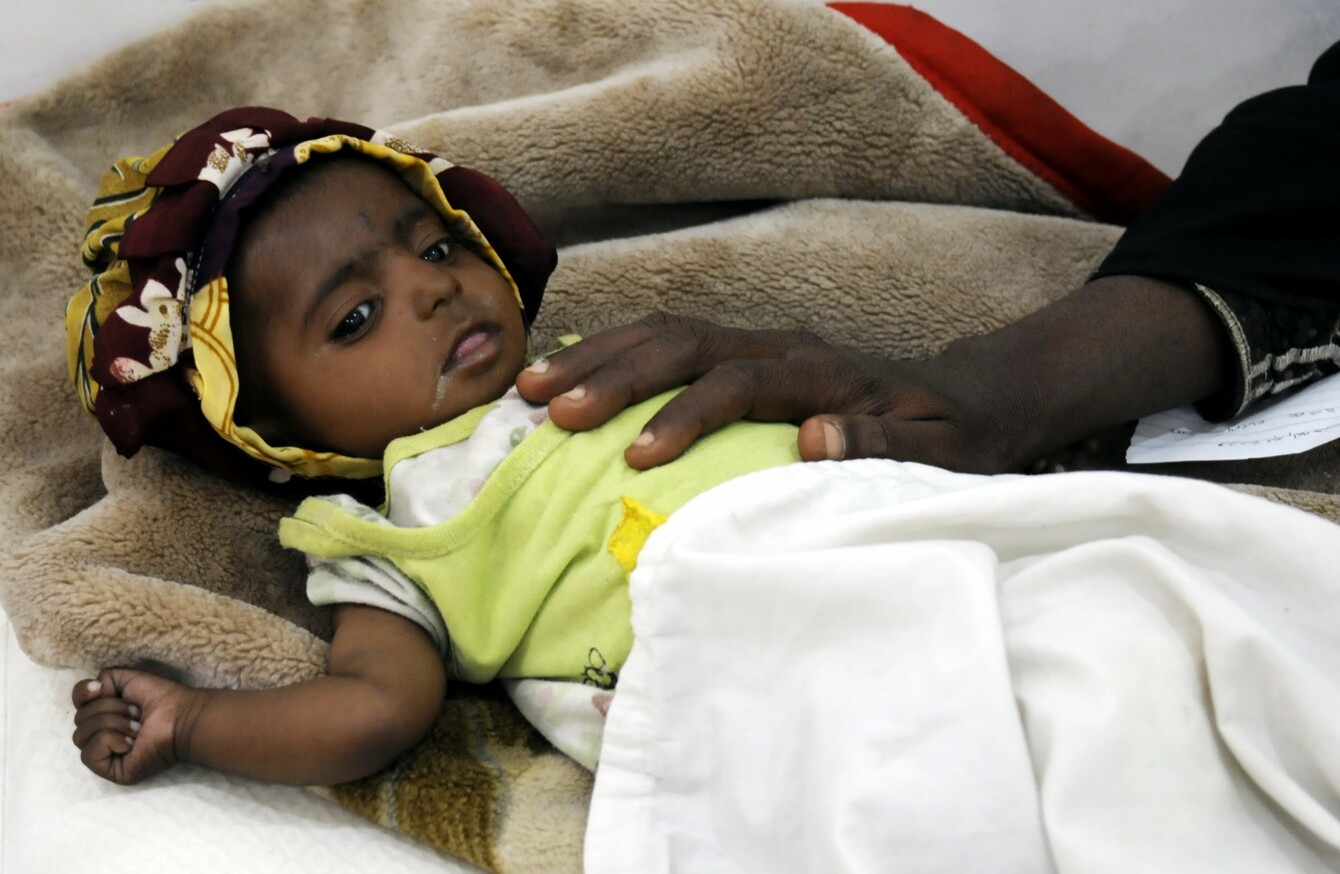 Image: SIPA USA/PA Images
Image: SIPA USA/PA Images
THE MINISTER FOR Foreign Affairs has announced €6 million in support for the severe humanitarian crises in Yemen and Iraq.
Ireland will provide €4 million to the UN Humanitarian Pooled Fund in Yemen in response to the needs of nearly 19 million Yemeni – two thirds of the population – affected by two years of civil war.
In February this year, the UN appealed for $2.1billion (€1.98 billion) to avert famine for 12 million people, over 7 million of whom did not know where their next meal was coming from.
"The UN has warned that Yemen is on the brink of famine – a famine caused, not by natural disaster or drought, but by conflict. It is crucial that the international community works together to alleviate the suffering of the people of Yemen through humanitarian assistance and working to support a peaceful solution to the conflict," Minister Charlie Flanagan said.
Another €2 million will be provided to he Iraq Humanitarian Pooled Fund in response to the needs of almost 11 million Iraqi people who have been affected by the violence and conflict.
"Displaced from their homes in difficult conditions; no access to clean water and proper sanitation; children unable to attend school for long periods – these are all realities facing millions of people in Iraq today. Our humanitarian assistance will provide help to some of those in need, including people who continue to be affected by the ongoing fighting in Mosul.£ Flanagan added.