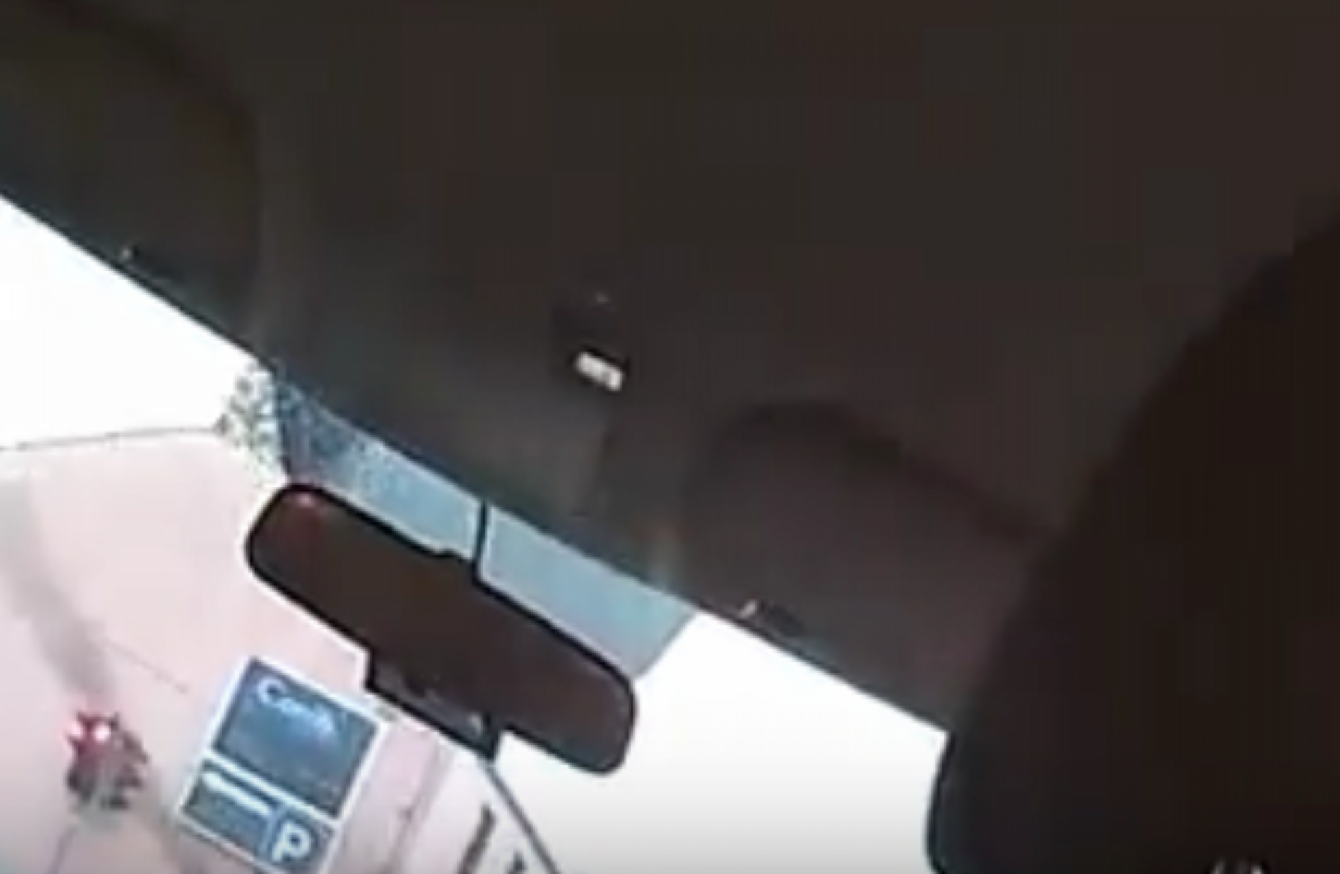 Advisory: The video below contains offensive language.
Source: AGSI Ireland/YouTube
Guard or not, I'll f***ing loaf the head off you in the back of this car and you can bate me to death if you want.
A VIDEO PLAYED for delegates at a garda conference earlier today has highlighted the benefit of the use of body cameras in policing, for evidence, addressing complaints and general transparency.
The video was shown at the annual conference of the Association of Garda Sergeants and Inspectors (AGSI) in Westport, Co Mayo, this afternoon.
A prisoner, sitting next to a garda in the back of a patrol car, can be heard in a barrage of abuse against officers.
"Pull the car over, I'm going to cause murder," he tells them, before referring to one as "a dirty tramp of a guard". He can also be seen attempting to kick the officer in the front of the car.
Further into the footage, he can be heard threatening one of the gardaí in the car:
I'll find out where your wife lives, your kids and do you know what I'll do? I'll ride them.
Huge difference
Sergeant Tony Quinn, who played the video, as part of a motion on the need for these cameras to be rolled out across the force, said these cameras can make a huge difference when it comes to presenting evidence against a prisoner like this.
Evidence in other countries with police forces who use body cameras has also shown the benefit in addressing bogus complaints from criminals.
"A police department in Rialto, California has been wearing body-mounted cameras that record everything that happens between police and the public," Quinn said.
During the first year after the cameras were introduced, the use of force by police officers reportedly declined by 60% and complaints from the public against law enforcement decreased by 88%.
Quinn also said that in the "tech-savvy age of the smartphone", almost anyone can record live events in real time.
Very often these recordings are edited and placed on various social media sites in an effort to shine a negative light on police going about their duties. Interactions at protests regularly feature with particular members being targeted.
He said the use of these cameras while on-duty provides hard video evidence of decisions made by officers in high intensity situations.
The motion was passed by delegates at the conference.
We'll be continuing with our reports from the AGSI annual delegate conference in Westport tomorrow, so keep an eye out and follow @michellehtweet for updates throughout the day.