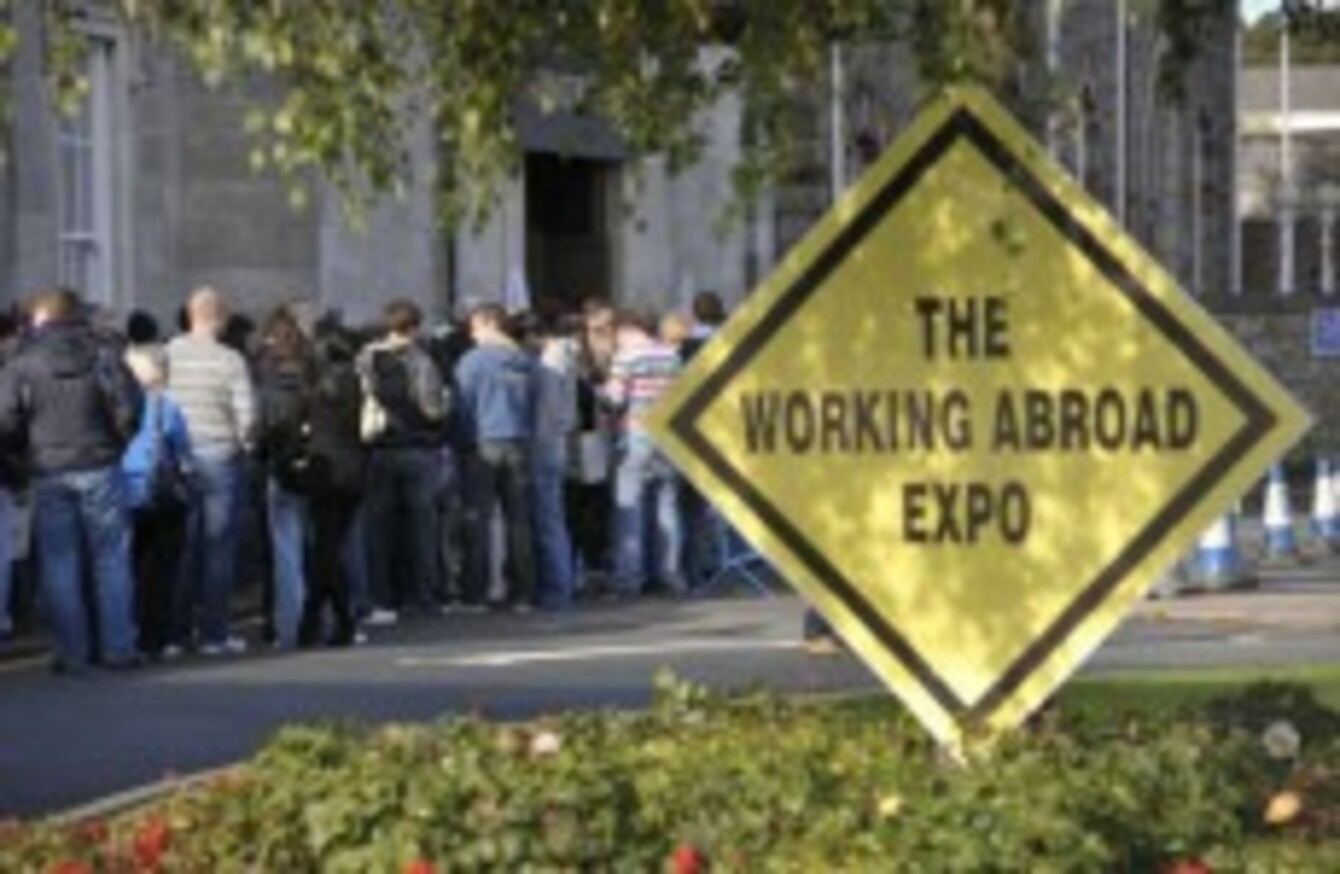 File Photo
Image: Sasko Lazarov via Photocall Ireland
File Photo
Image: Sasko Lazarov via Photocall Ireland
THE ISSUE OF return migration was discussed in Dublin Castle this morning at a conference 'Home is where the heart is'.
Jimmy Deenihan, the new (and first ever) Minister for the Diaspora opened the event.
He said, "We want to provide opportunities for young people to come home."
Speaking about the new office he said, "It's important that we demonstrate that this office is important and active and achieving something."
The conference heard that in the year to April 2014 an estimated 33,500 young people aged 15-24 emigrated and that the numbers of young people who have emigrated over the last 5 years is 165,300.
It was outlined that as the economy starts to show signs of recovery, it's time for the Government to consider strategies to facilitate return migration in the future. Deenihan added:
"We are beginning a conversation that would not have been possible a few years ago. We can now welcome home many of those from abroad.
The return of our young emigrants is an issue of national importance – it's achievable – let's make it happen.
The conference looked at the barriers to young emigrants returning to Ireland, the supports needed to help young emigrants return and how to facilitate return migration.
Deenihan added that, "Losing so many of our young people to emigration is a huge blow to our society. We lose their innovation, their creativity and their capacity to challenge established norms and ideas.
It is vital that we encourage as many of these back to Ireland as possible. We need their fresh thinking.
"It's inevitable that some will put down roots and we have been fortunate to have people all over the world who never forgot where they come from.
"Many of these people work quietly on behalf of Ireland, supporting the vulnerable, promoting Ireland as a place to visit or do business."
Communication
The minister said it was important to stay in touch with our young people and encourage them to return to Ireland. He said we must "improve communications with young people overseas – to do this we must connect with young people the way they connect with each other."
He added that, "Resources must be put in place to make sure communications are improved where they can be improved."
The event was organised by the National Youth Council of Ireland. NYCI Senior Research and Policy Officer, Marie-Claire McAleer, described return migration as a 'reverse culture shock'.
The experience starts with wanting to be in the familiar surroundings of home- then you start to feel like an outsider when you arrive and realise things have changed and then the dawning that you actually are out of the loop and it's like you're an immigrant for a second time.
Speaking about people's emotional connection to home – Minister Deenihan told a story about going out with the Salvation Army to homeless people sleeping in cardboard boxes under London Bridge in 1989:
The first box we disturbed was an Irish man – he said to me, 'Are you the Kerry footballer? Will Kerry win the All-Ireland?' He was still interested in Ireland because that was where his heart was.