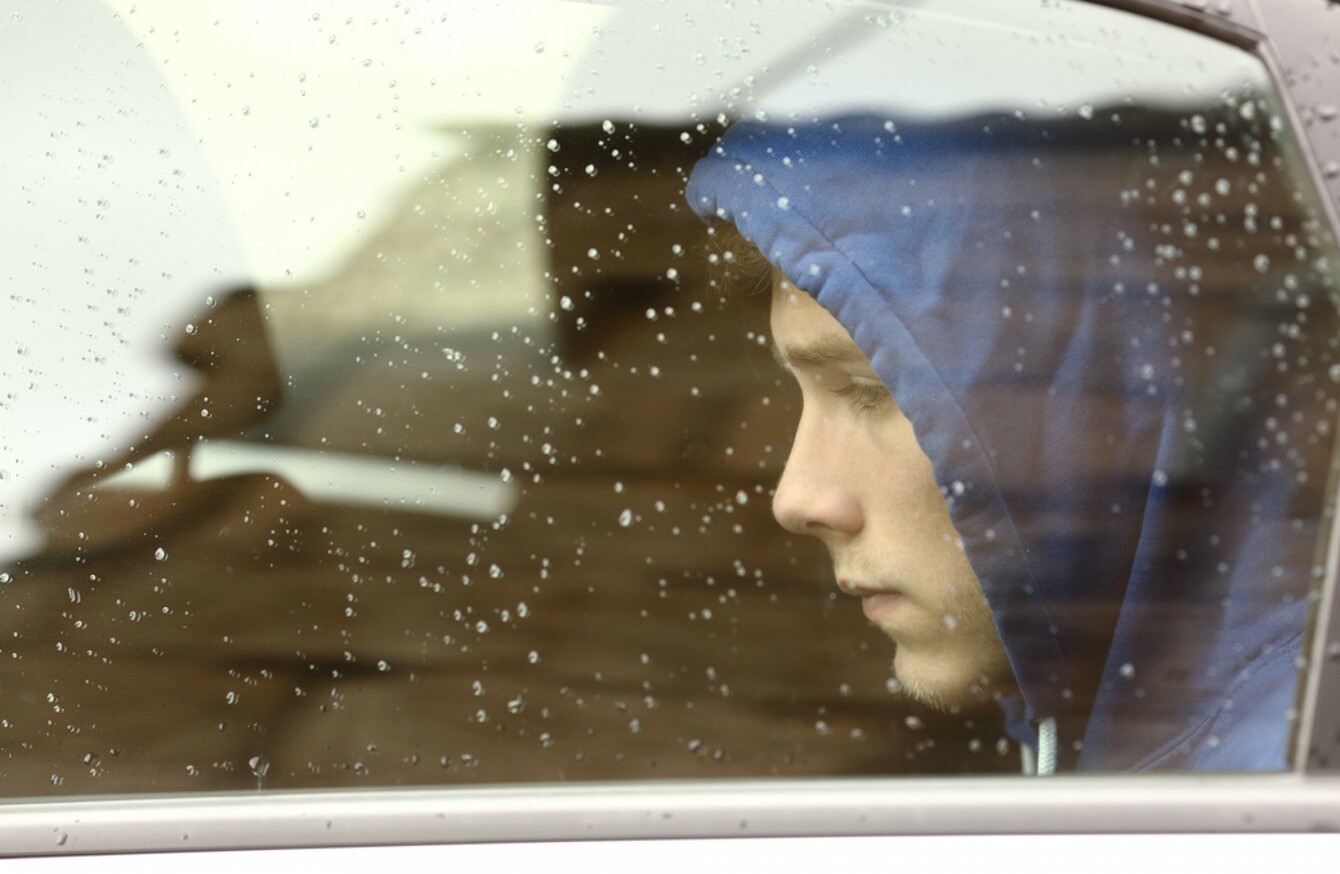 File photo
Image: Shutterstock/Antonio Guillem
File photo
Image: Shutterstock/Antonio Guillem
A BRAND NEW initiative, being tested in Ireland for the first time, is aiming to keep the most prolific young offenders at home in their communities, rather than sent to Oberstown Detention Centre.
When young people are charged before the courts, a judge can rule whether or not they remain in the country's only centre for young offenders near Man O'War, north county Dublin.
Using this scheme, which has been used for over 30 years in the US and Europe, young people will embark on an intensive therapy programme along with their families designed to reintegrate them into their communities and prevent them from re-offending.
This programme will be used for young people who've engaged in prolific offending, as a recent incident barely two weeks ago in Oberstown demonstrates.
In this case, two young people escaped from Oberstown detention centre. Three staff were injured, including the centre's director Pat Bergin, during the escape.
Three youths assaulted staff members before using an angle grinder to cut through the perimeter fence and escape, before being later apprehended.
Bergin said the incident – which happened on the same day as an event called Oberstown: Building the Future was held – was a "stark reminder of the constant challenges an environment like Oberstown presents us with".
Despite the promised "sea-change" in how Ireland deals with young offenders, sources at Oberstown say talk of improvement and change rings hollow.
This week, the new initiative was rolled out that will aim to ensure young offenders on bail return home and receive the support they need, rather than be detained in Oberstown while awaiting trial.
Ireland's first Bail Supervision Scheme (BSS) for young people is all about keeping them out of detention centres and at home, in school, at work and out of trouble with the law.
As well as that, an end goal of the programme is to make communities safer.
The scheme will be run by charity Extern for two years, and has the capacity to cater for 25 young people aged between 12 and 17 each year.
How it will work
Before this scheme, a young person denied bail, found to have breached bail, or incurred new charges while on bail would secure a one way ticket to Oberstown Children Detention Campus.
Rather than keeping them in custody until the court date, staff at Oberstown can refer them to the BSS scheme to see if they're suitable for the form of treatment used on the programme – called 'Multisystemic Therapy' (MST).
This form of therapy is an intensive, round-the-clock form of treatment where therapists work closely with families to try to re-integrate the young person into their community, and get them back to education.
Leslie Ann Scott, Assistant Director of Young People and Families at Extern, told TheJournal.ie that a large number of young offenders would be eligible.
"Children who have a record of prolific offending in things like theft and aggressive behaviour – they would be appropriate," she said.
Young offenders accused of sexual crimes, or have been diagnosed with a psychiatric disorder, however, would not be eligible.
Scott said that the main thing to ensure the young person receives treatment is having "mother, father, aunt, uncle, foster carer or some guardian" at home who is willing to give the scheme a go.
After establishing if the young person is suitable for MST, a presentation will be made to court and the judge will make a final decision.
The young person will then receive this MST treatment in their own community, with 24/7 support available. Each participant will be on the programme for three to five months.
So what is MST?
Originating in the US more than 30 years ago, MST is described as an intensive family and community-based treatment programme.
Extern are the only organisation licensed to carry out this therapy in Ireland, and have operated similar schemes in Northern Ireland.
Scott explained how it works:
Each family has a dedicated MST therapist. They engage on a rigorous programme of behaviour modification, parenting training and coping strategies. They work with the young people on learning the consequences of their behaviour. They make small changes like ensuring curfews are followed through.
Other supports on offer include cognitive behavioural therapy, where the therapist works with the young person to understand their difficulties and work on a practical approach to change their behaviour.
Scott said that positive reinforcements of the correct way to act are made at home, instead of in a detention centre, showing young people the benefits of making these changes within their usual surroundings.
"The key to all this is positive community engagement," she said. "It's always a priority to enter them into education.
There's a significant number of young people who tend to be out of school for a significant amount of time.
To support the care-giver trying to prevent the young person from re-offending and getting in trouble with the gardaí again, MST therapists are available 24/7.
"Any time a parent needs someone," Scott said, "they can lift the phone and speak to a therapist".
The therapist doesn't visit the home on a 9-5 Monday-Friday basis. They will routinely visit on weekends and evenings to support the family and young person and check how things are going.
The treatment only lasts a maximum of five months because "any positive changes made by then won't be improved upon".
If the scheme achieves its aims of reducing the number of young people on remand, getting them back into education and improving their family life, Extern hopes to expand its MST offering to young people the first time they appear before a judge, rather than the second or third time.
Will it work?
In May, a total of 46 young people were residents of Oberstown. The vast majority were aged from 16 to 18-years old.
Of these, 16 young people were on remand and, in theory, could have been considered for MST.
When the system is put into effect and works, Scott says, everyone from Oberstown staff, families involved and local communities will benefit.
"It's important to remember that these are prolific offenders," she said. "If the young people themselves refuse to cooperate with the programme, it can still go ahead once the parents are on board."
Scott said that this was a method proven to work in other jurisdictions. 
It has been in operation for many years in the UK for example, and has proven to be effective at keeping young people out of jail and in education.
The UK's Brandon Centre conducted a study of the practice in 2011 and found that MST resulted in significant reductions in young people offending compared to usual services, significant improvements in family relationship and more cost-effective than other services.
Scott added that Extern won a tender from the government to offer this service, having proposed MST as the most effective way to help young people on remand stay at home without reoffending.
"This is only a pilot, so we will be under a great deal of scrutiny," she said. "Tusla, the gardaí and the Irish Youth Justice Service will all be evaluating how we're getting on.
We need to make sure we're sticking to what we promised.
She explained that Extern had already done significant work with young people using MST in Northern Ireland and, despite this being the first time it has been tried in Ireland, they are confident that this will work.
This is an intervention from a social context and also from an offending context. We act as an alternative to a judge to offer young people a chance away from a life of offending. We really believe that through this programme, we can make communities safer.
With reporting from Paul Hosford