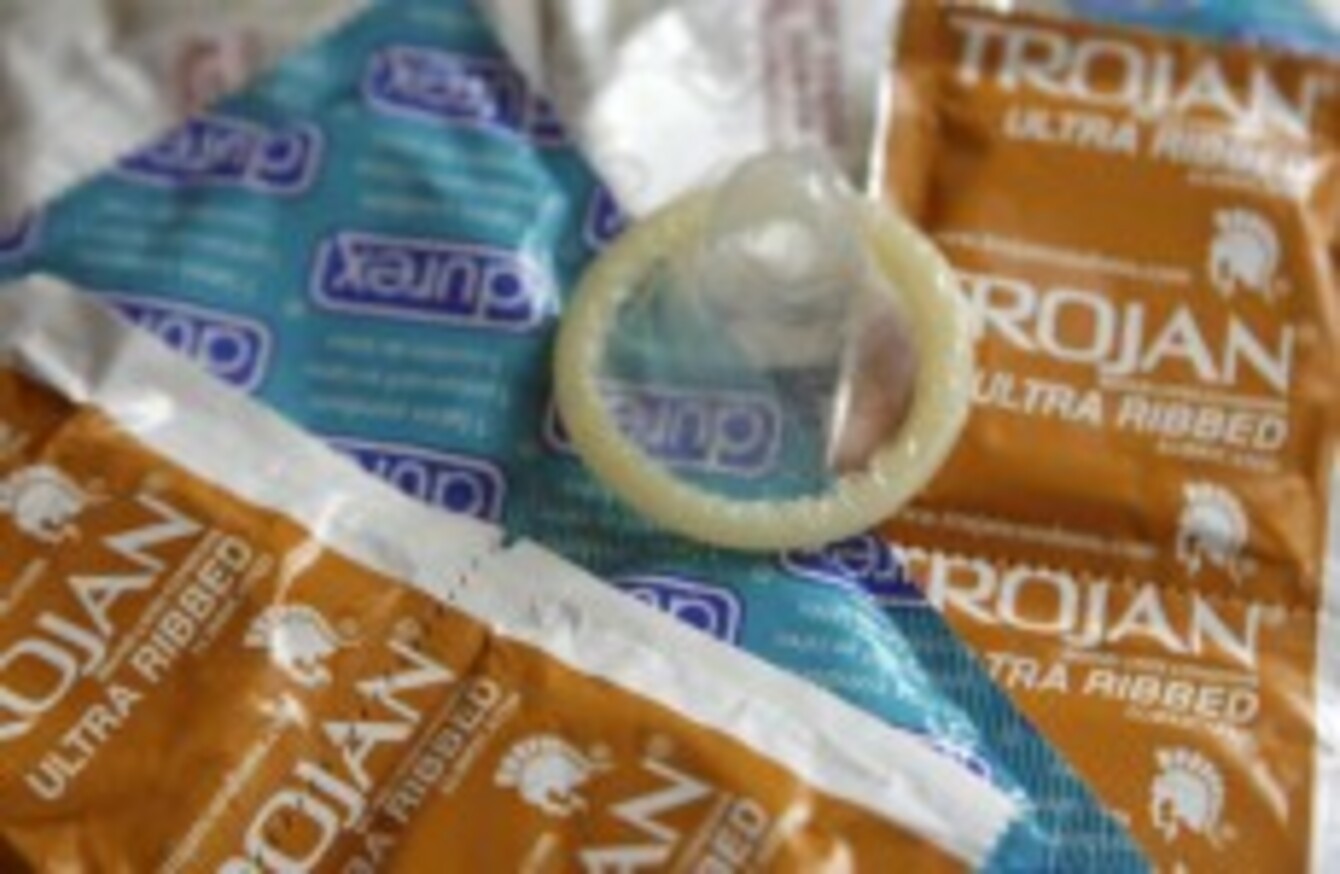 Image: Niall Carson/PA Wire/Press Association Images
Image: Niall Carson/PA Wire/Press Association Images
MAJOR NEW RESEARCH published today by the HSE Crisis Pregnancy Programme has highlighted improvements in sex education and contraceptive use among young people in Ireland.
The nationally representative study questioned 3,002 men and women living in Ireland in 2010 on a range of topics including contraception, sex education, crisis pregnancy and sexually transmitted infections (STIs).
The survey's findings are compared to an earlier report published in 2003 which charted changes in knowledge and sexual behaviour.
The research shows that young people are more likely to receive sex education now than in the past. Of the 18-25 year olds surveyed 86 per cent received sex ed, compared to 76 per cent of 26 to 35 year olds and 57 per cent of 36-45 year olds.
Of those who received sex education, approximately 90 per cent of 18-25 year olds said that they received it in school, compared with 80 per cent of 26-35 year olds. The quality of the sex education they received has also increased with approximately 70 per cent of 18-25 year olds saying that the sex education they got was helpful to them in their adult relationships, compared to just 60 per cent of 26-35 year olds.
Girls are waiting a little bit longer
The trend of waiting until reaching adulthood to have sex for the first time has been sustained in Ireland in recent years with the average age being 17 for men and 18 for women (according to answers from those who are now 18-25).
In fact, girls are waiting a little bit longer as back in 2003 the average age was also 17 for females.
However, the proportion of women having sex before the age of consent (17) has jumped from 14 per cent to 17 per cent. The number of men has stayed relatively the same at 28 per cent.
About 15 per cent of adults aged 18 to 25 reported that they had never had sex, a jump of 2 per cent on the data from nine years ago.
The report's authors noted that experiencing sex for the first time is influenced by many individual, cultural and social factors but early intercourse is associated with a range of negative health and social outcomes, including sexually transmitted infections and unplanned pregnancies.
Contraception more common
In general, consistent use of contraception among young people is high and increasing.
It is now more common to use contraception during the first time people have sex with 89 per cent of 18 to 25 year olds using some method of contraception as compared with 80 per cent of 26 to 35 year olds and only 61 per cent of 36 to 45 year olds.
Adults who received sex education at home or in school were 1.5 times more likely to use contraception the first time they had sex, when compared with those who had received sex education from other sources. This finding is significant as there has been an 8 per cent decline over the two surveys in the number of parents reporting that they have spoken to their child about sex and related matters.
Some people have been identified as at 'at risk' category who are less likely to use contraception at first intercourse. These include men, people with a pre-Leaving Cert education, those in the lower social classes and those have sex for the first time before they are 17.
Although younger people in Ireland are much more consistent with their use of contraception, this does not translate to the entire adult population.
Consistent contraception use at every occasion of sexual intercourse was 5 per cent lower in the 2010 suvey than it was in 2003. But on the other hand, a lot less men and women are using unplanned sex or drinking alcohol as reasons for not using contraception.
Condoms and the contraceptive pill remain the most commonly used contraceptives with their use increasing by up to 5 per cent.
Although there were no major difficulties reported in accessing contraception, some people did say that locality, embarrassment and costs were factors.
Nearly half of women surveyed said they would prefer to get their contraception supplies at a pharmacy, with just over a third preferring the GP. The opposite treand was true back in 2003. Men also prefer the chemist or another commercial store.
#Open journalism No news is bad news Support The Journal

Your contributions will help us continue to deliver the stories that are important to you

Support us now
Of the 11 per cent of respondents who had difficulty in accessing contraception,  about one in four reported embarrassment as a factor.
More younger women reported that the cost of their contraceptive pill, ring or patch prescription prevented them from refilling their prescription (13 per cent), compared with older women (4 per cent).
The cost of condoms was also a bigger issue for young men and women.
Commenting on the study, Professor Hannah McGee from the Royal College of Surgeons in Ireland said, "These are very positive findings, particularly at a time when teenagers and young people are under increased pressure to become sexually active. The findings are backed up by the significant decrease in teenage births in Ireland over the last 10 years and in the reduction in the number of girls under age 20 travelling to the UK for abortion services.
When young people become sexually active nowadays, the evidence suggests that they are more likely to use contraception. Condoms and the pill are the most popular methods of contraception among young people, condoms being particularly important in preventing transmission of sexually transmitted infections. Increasing numbers of young women are now choosing more reliable forms of contraception, such as the contraceptive patch or contraceptive implant, in order to prevent pregnancy.
Other findings:
More adults had been sterilised in 2003 than in 2010 (8 per cent down to 6 per cent).
Use of the contraceptive ring, patch, injections or implanted capsules increased from 3 per cent in ICCP-2003 to 8 per cent in ICCP-2010, with the biggest increase among 18 to 25 year olds (from 4 per cent in 2003 to 12 per cent in 2010).
The majority of respondents disagreed with the statement, "If a woman carries condoms while not in a relationship, it gives the message that she is looking for sex or is easy". However, almost one quarter agreed with the sentiment.
Note on survey samples: There is a difference in the sample between 2003 and 2010.  In 2003, 90 per cent of the sample originated in from theRepublic of Ireland. In the 2010 survey, 78 per cent of the sample originated from the Republic of Ireland.