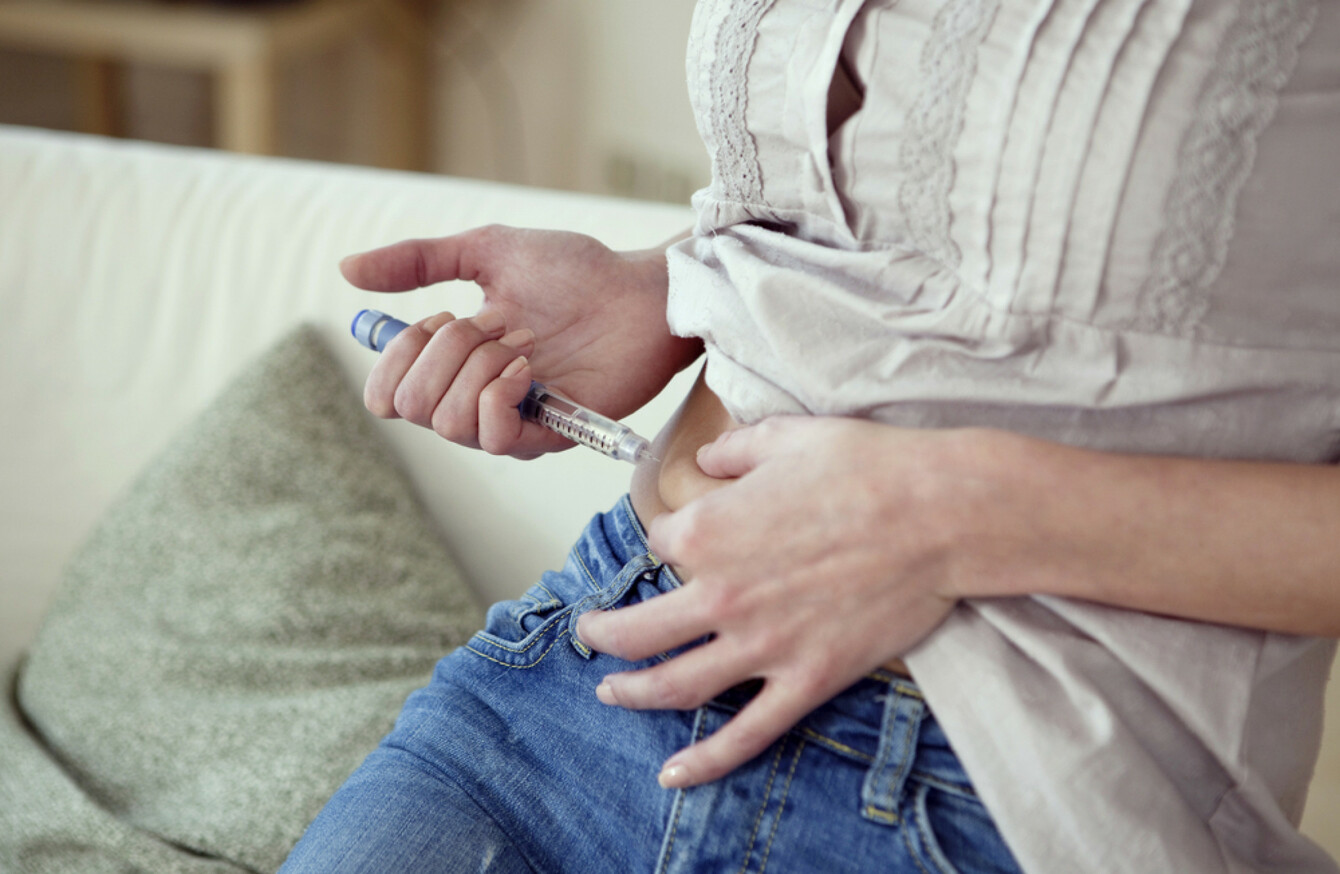 Image: Shutterstock/Image Point Fr
Image: Shutterstock/Image Point Fr
FOR YOUNG PEOPLE who have diabetes, it can be a struggle not just to deal with the diagnosis, but with the treatment it requires.
So when an audit of young people with type one diabetes in the west of Ireland found not just poor glycaemic control, poor clinic attendance and frequent emergency department attendance, but also a death, things had to change.
That study led to the formation of a new intervention for young adults living with diabetes, called D1 Now, which aims to help young people explain what the best sort of care for them is and how clinicians can work best with them.
The new approach was developed by the diabetes research team at NUI Galway's School of Medicine – and it is detailed in two open access articles that can be read here  and here. The D1 Now research team and the young adult panel article recently won at the HSE Open Access Awards.
According to Diabetes Ireland, up to five Irish children and teenagers are diagnosed each week with type one diabetes. It's an autoimmune condition that tends to occur in childhood or early adult life and requires the sufferer to take insulin daily. It's a lifelong condition "caused by a lack or insufficiency of insulin", a hormone which is made by your pancreas.
Without proper treatment, it can result in complications, or even death.
Type two diabetes usually develops in adulthood and can sometimes be treated with diet and exercise, says Diabetes Ireland.
Many young adults with type 1 diabetes find it hard to control their blood glucose levels.
And with lots going on in their lives, their diabetes is often not the priority – so they might not always attend their clinic appointments. Plus, they also don't usually get the chance to make suggestions on how to improve diabetes services.
The D1 Now research team at NUI Galway, led by Professor Seán Dinneen, explained:
"Through the formation of the D1 Now Young Adult Panel, it demonstrates that involving young adults with this condition in health service research is feasible and productive.
"Their guidance and feedback is instrumental in creating an intervention with a difference. It also demonstrates that involving young adults in co-designing research to develop a complex behaviour change intervention to improve diabetes services ensures the process is grounded in the needs and experiences of those directly affected by type 1 diabetes."
Where it started
The process began with a young adult panel, comprising nine young adults aged 18–25 years who have type one diabetes. And in turn, this young group helped design the D1 Now intervention programme, which aims to improve diabetes services by reimagining care and moving beyond the traditional clinic.
NUI Galway summed up what the young adults achieved through their work:
As a direct result of the young adult panel, a meaningful dialogue has opened up between healthcare providers and young adults within the research team. Their involvement has led to a better understanding of what needs to be achieved in order to improve health service delivery in terms of responding to the specific needs of young adults at this transitional time in their lives.
Disengaging
According to NUIG, research indicates that this particular age group of young adults with type 1 diabetes often disengage from health services and their general diabetes management.
The aim of D1 Now is to involve young adults with this condition in co-designing research to help develop a behaviour change in intervention, to improve engagement with health services – which it says could potentially improve overall self-management and health.
Dr Deirdre Walsh, D1 Now Programme Manager, told TheJournal.ie that the work is funded by the Health Research Board, Definitive Interventions and Feasibility Awards grant.
"One of the key things coming out of that was it was all about the relationships young adults built up with team members," she said. She said that the young adult panel has "really been vital to the whole research".
She said that there are some groups in the UK who have been working with adults, but in Ireland this sort of programme is new. The core message, she said, is "that this is not research on people, it's with them, and that's really core to the team".
Setting the agenda
She said that what they are finding is there are a number of key things that young adults really want.
In particular, they want to be able to set the agenda with their healthcare professional, so it that it is a shared consultation. "They have an interactive online system so it's more flexible than a traditional clinic. It creates a platform for people to interact," she said.
The young people also wanted a key worker, "somebody that can really be that non-judgemental face within the clinic that can liaise with the young adults and make sure that relationship which is central to the whole diabetes care at this time, that this is delivered in this way".
The next phase for D1 Now is to pilot these things that have emerged, and see how they work in a busy clinic setting.
Do they hope that other will follow their example? "Absolutely," said Walsh.
D1 Now is looking to recruit young adults with type one diabetes to take part in the Dubin panel – email deirdre.m.walsh@nuigalway.ie for more information.