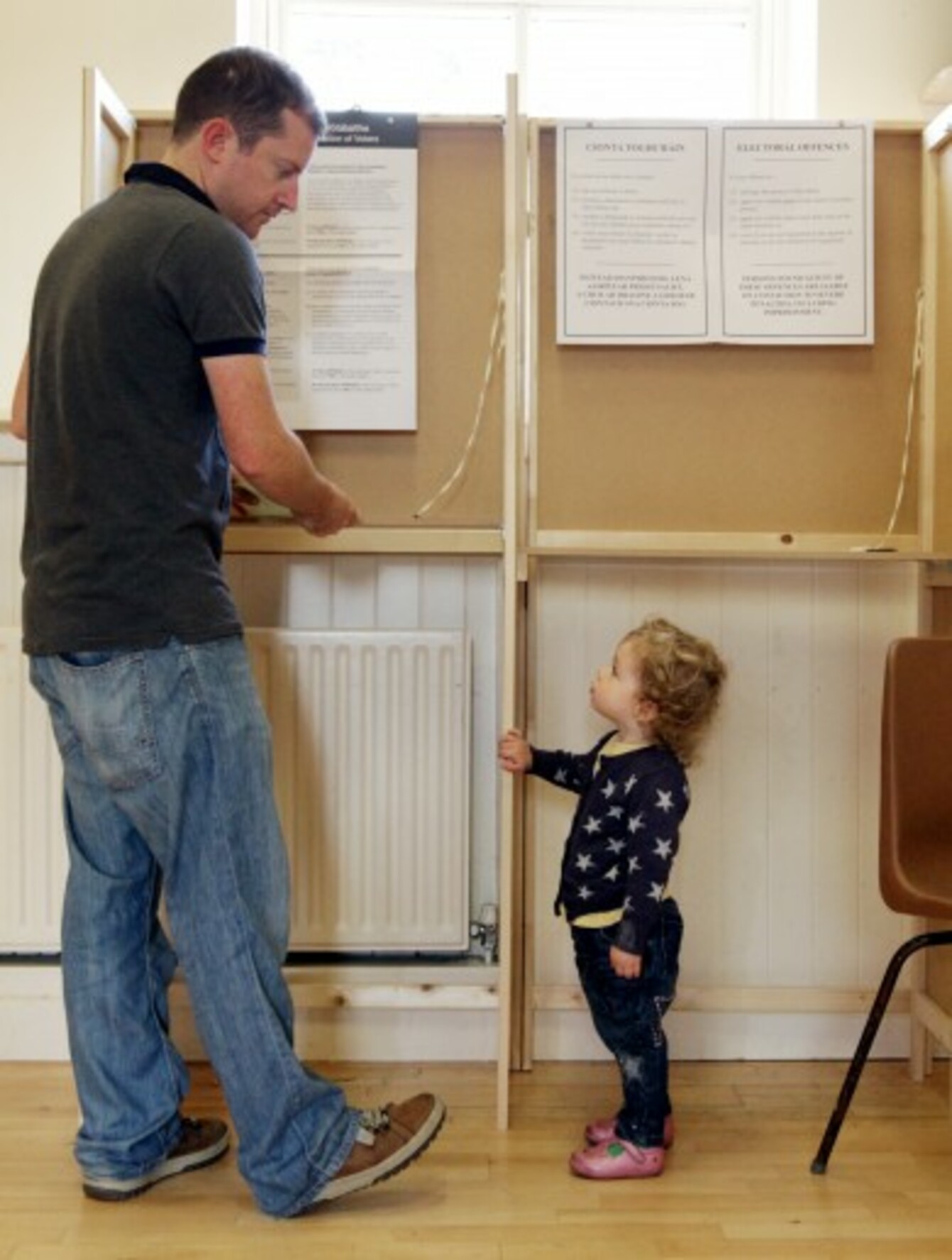 Image: Mark Stedman/Photocall Ireland
Image: Mark Stedman/Photocall Ireland
THE GOVERNMENT SHOULD introduce a number of urgent reforms to Ireland's electoral system, including online voter registration and automatic registration for young people as soon as they turn 18.
That's according to the National Youth Council of Ireland (NYCI), on foot of a survey today which found that 30% of those aged 18-25 were not registered to vote in May's local and European elections.
The proportion of unregistered young people has increased from 26% in the last five years.
The problem is particularly pronounced among 18-21 year-olds, with 43% of that group not registered, up from 36% in 2009.
Encouragingly, however, 53% of those registered to vote, did.
Of those who did not, more than half (52%) said practical reasons (work commitments, forgot to vote) were to blame, rather than lack of interest.
In a statement, NYCI Deputy Director James Doorley said the Red C poll should give urgency to reform of our electoral system:
These findings demonstrate once again that the current voter registration system is outdated and failing and must be overhauled.
The survey confirms anecdotal evidence that many young people who do want to vote are prevented from doing so because they are not registered in time.
In July, the government's Statement of Priorities included a commitment to an Electoral Commission by 2015, which Doorley welcomes, but warns that "Action is now long overdue."
Setting up the Electoral Commission is only the first step. Such a body must review and reform the electoral registration system to bring it into the 21st century.
Ideally, young people should be automatically registered when they reach voting age.
A spokesperson from NYCI told TheJournal.ie this morning that online registration should also be introduced by the government, as part of an overhaul of the electoral system.
Independents and Sinn Féin are "down with the kids"
Today's survey also found that Sinn Féin was the most popular party among young voters in the recent elections, garnering 27% in the local elections and 26% in the Europeans – just behind Independent candidates, who attracted 29% of the youth vote.
Interestingly, there was a real age gap between the government parties Fine Gael and Labour.
Fine Gael was less popular among young voters than the general electorate in both elections – significantly so in the Europeans – while Labour was more popular.