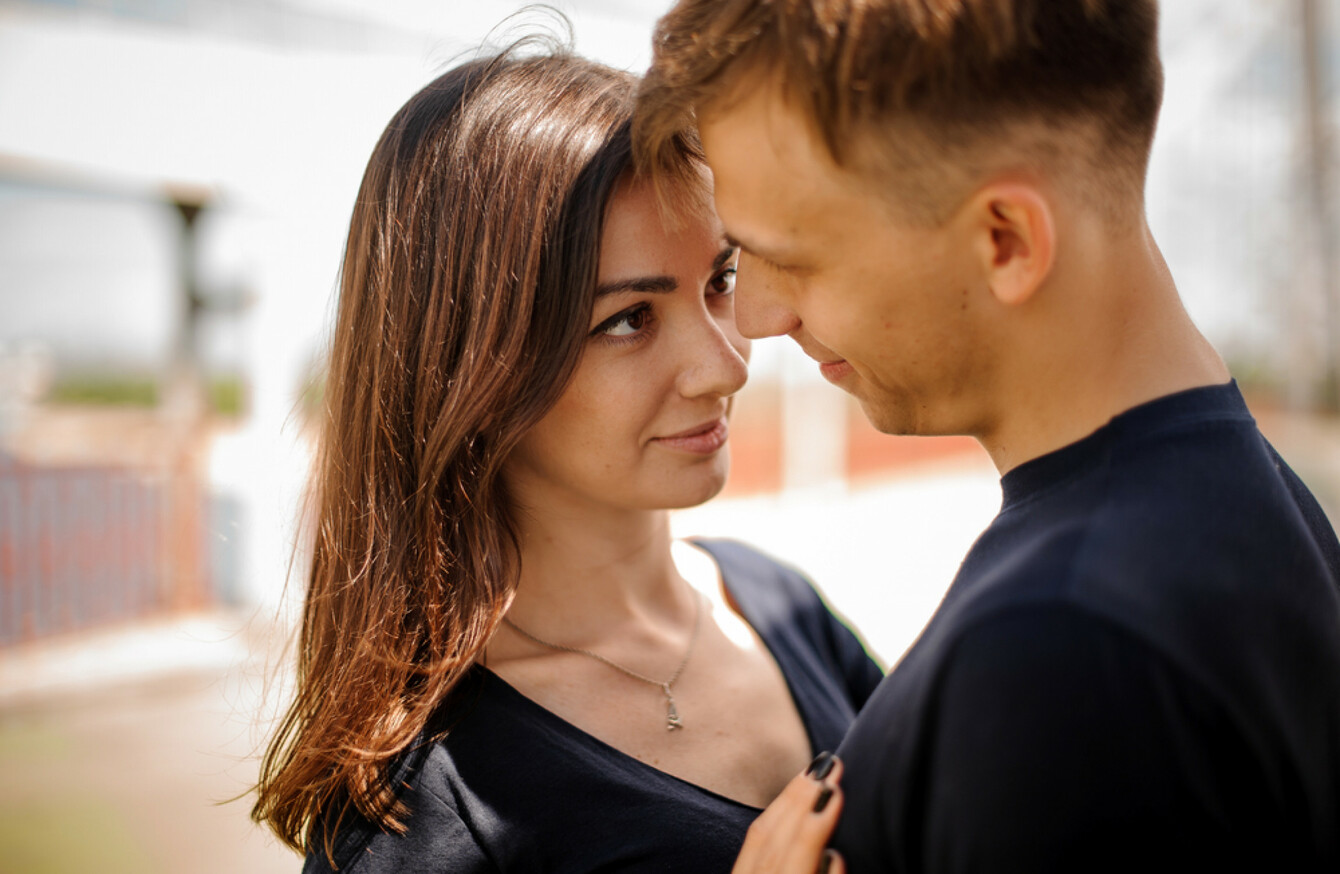 Image: Maksim Fesenko via Shutterstock
Image: Maksim Fesenko via Shutterstock
WHAT HAPPENS TO your head when you're in love?
If you feel like you can't concentrate, are slightly stressed or like love is akin to a drug addiction, not only are you not alone but there's a scientific reason for all of those confusing reactions.
Fascinating global studies have tested the exact effect attraction has in animals with the hope that it sheds some light onto how it might affect us. Among those studies are this one from the University of California, San Francisco (2012), that found male fruit flies who were sexually rejected drank four times as much alcohol as the male fruit flies that mated with female fruit flies.
Another Californian study, which examined jealousy in titi monkeys, found that males who spent the most time looking at their partner mate with another monkey had increased brain activity in areas associated with social pain and stress.
Although unrestrained jealousy can have negative health effects, it can also play a positive role in signaling that your partner might need attention.
Dr Sabina Brennan, an award-winning psychologist at Trinity Brain Health and the ADAPT Centre at Trinity College told TheJournal.ie ahead of Valentine's Day a little bit about the chemicals that are released in our brains when we're attracted to someone, or when we fall in love.
Love is a drug
"Being in love is rewarding," Dr Brennan said. "That's because high-levels of dopamine are released during attraction and dopamine gets the reward system in the brain going."
Dopamine is a 'chemical messenger' in the brain that affects your emotions and sensations of pleasure and pain – it's known as the "feel-good" neurotransmitter.
Areas of the brain rich in dopamine become more active when people are shown photos of people they are romantically involved with compared to when they are show photos of acquaintances.
It's also associated with the highs that you see in cocaine and heroin addictions.
"It turns out that the areas of the brain activated by intense love are the same areas that drugs use to reduce pain," an author of the Stanford study that examined this said.
"When thinking about your beloved, there is intense activation in the reward area of the brain – the same area that lights up when you take cocaine, the same area that lights up when you win a lot of money."
I can't think straight
If you've ever been so in love that you can't eat or sleep, that's probably related to another chemical (noradrenaline) which is released when you're attracted to someone.
The noradrenaline gives us a bit of a high, which makes us feel a bit giddy and gives us extra energy. It also reduces our appetite and can interfere with sleep.
Touch of your love
There's another chemical reaction that sparks a feeling of bonding during skin-to-skin contact.
Oxytocin, nicknamed the love hormone, is released during sex in order to make couples bond, and is associated with feelings of calm, contentedness and security.
"It heightens feelings of attachment and helps couples feel closer to one another," Brennan says.
Vasopressin, meanwhile, is associated with behaviour that leads to produces long-term, monogamous relationships.
#Open journalism No news is bad news Support The Journal

Your contributions will help us continue to deliver the stories that are important to you

Support us now
Stressed-out
A steroid hormone associated with the fight or flight response (cortisol), can create feelings of stress in the initial phases of falling in love with someone.
"Cortisol helps us to cope with challenge and change in our lives, and gives us that little push that we need to get out of bed in the morning," Brennan says. "So a little extra may be needed to cope with the challenge of attraction or falling in love – it might also explain feelings of excitement."
Rose-tinted glasses
If your friend falls for a person and seem oblivious to what might be an obvious flaw, it's not entirely their fault.
"Interestingly as cortisol levels rise, levels of the neurotransmitter serotonin become depleted. Which might seem surprising since serotonin is often referred to as the happy hormone, involved in mood and appetite.
"People who live with Obsessive Compulsive Disorder also have low levels of serotonin – as a consequence some scientists have speculated that reduction in serotonin is what can lead to the obsessing and infatuation that can be part of the early stages of love."
It's suspected that this is the reason why people in love aren't able to think about anything else, and being totally preoccupied with the object of your affection.
In addition to that, the two neural pathways in the brain associated with negative emotions are deactivated during romantic love, shutting down the mechanisms in the brain that allow us to make critical assessments of people we're romantically involved with.
In short, the parts of the brain associated with fear and the critical assessment of other people, including the person you're with shut down when attracted to someone or when falling in love. "It's kind of the neurological explanation for 'love is blind'," Brennan says.
Careful now.