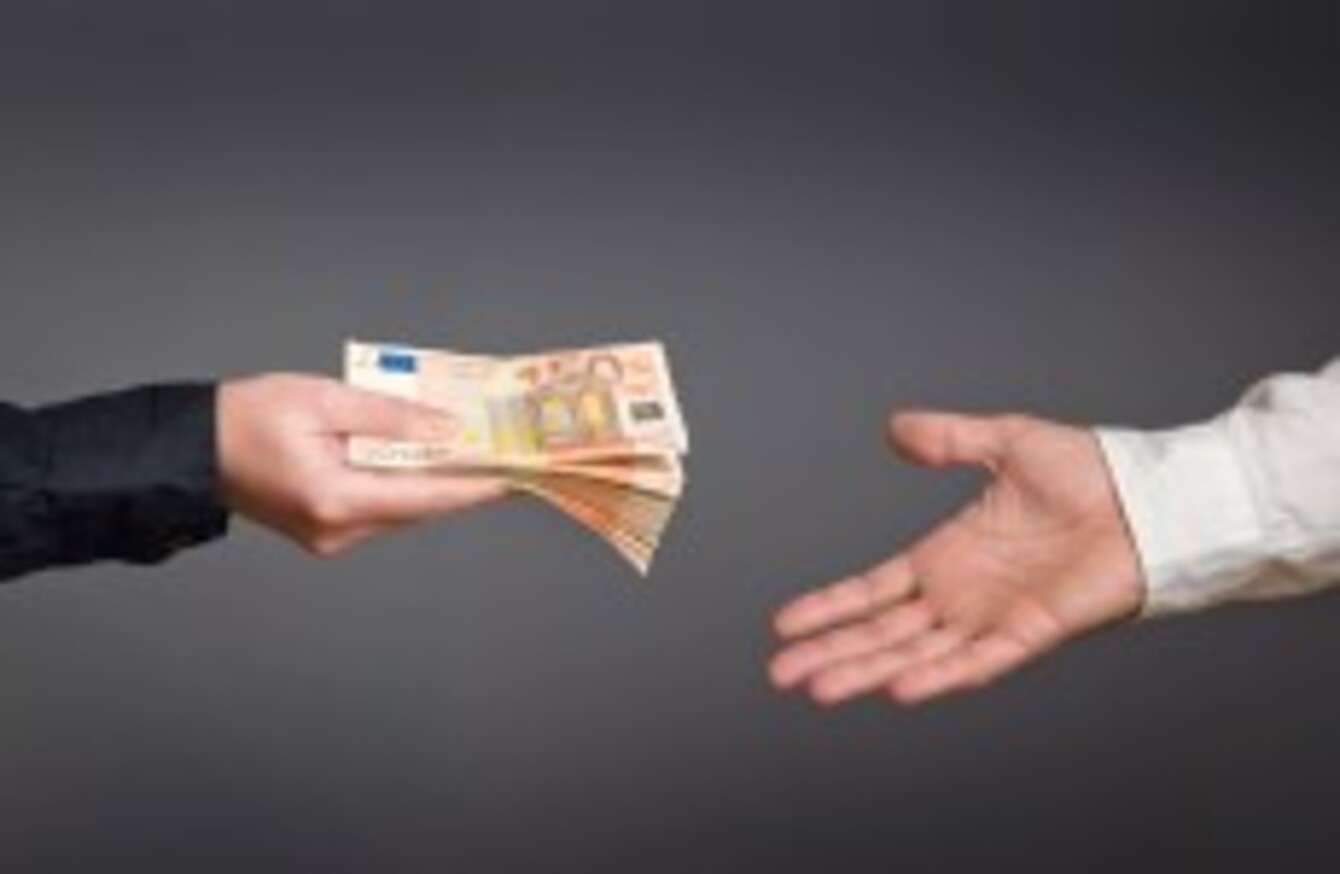 Image: Shutterstock/igor.stevanovic
Image: Shutterstock/igor.stevanovic
WITH MANY FIRST time buyers clamouring to get up on the property ladder these days, many people have turned their thoughts to wondering about their credit rating.
People are thinking back on those few credit card payments they were late in paying, or that loan repayment that bounced back when they didn't have the money in their account that one time.
Stephen Curtis from the Irish Mortgage Holders Organisation spoke to TheJournal.ie about credit ratings, which he said is one of the most common questions the IMHO is asked about. Here he walks us through all there is to know.
Do I have a credit rating?
Anybody who has ever borrowed money will have a credit rating. The credit rating contains details of all loans you have currently, or had within the last 5 years. It contains a number of details about a person's history including:
Details of repayments made, missed or part paid each month on each loan
Failure to clear a loan
Loans settled for less than the full amount (i.e. where a write off occurs)
Legal actions taken against you by a lender
Who calculates my credit rating?
In Ireland personal credit reports are managed and maintained by the Irish Credit Bureau. The Bureau is owned by over 140 financial institutions, credit unions, mortgage providers and local authorities – i.e. lenders. Members report into a central database the performance of individual credit agreements and this information is available to all other members of the bureau along with the individual borrower.
What is a good and bad credit score?
The information in your credit rating generates a credit score which is used by financial institutions in making a decision on whether to lend to you. The best score is 850, the worst is 300.
What is my credit rating and how do I find it out?
You can request a copy of your credit rating online at www.icb.ie, at a cost of €6. It takes about a week to be sent to you. If any errors are present in your report you can request that the record be amended. However your lender must request that the change is made, you can't do it yourself. You can also see which financial institutions have requested a copy of your credit rating.
Who can ask to see my credit rating? 
Lenders and financial institutions can ask to see the information at the credit bureau as they use it in deciding if they want to lend to you or not. It is widely used and often cited by lenders when refusing to make loans.
Uh oh. I think I have a poor credit rating. Will this stop me from borrowing again? 
For borrowers in difficulty, the first option to start repairing your credit history is to restructure problem loans. This doesn't remove previous missed payments but it does stop the problem and starts the process of repairing and improving your credit score.
Similarly if you enter into an insolvency arrangement, either a Debt Settlement Arrangement (DSA) or a Personal Insolvency Arrangement (PIA), it will be recorded on your credit score for the duration of the term (so up to six years) and for the five years after.
If you are adjudicated a bankrupt, it is recorded on your credit score for the duration of your bankruptcy and remains there for 5 years afterwards.
However it is also very important to understand that given the scale of the financial meltdown in Ireland thousands of citizens have seen their credit rating decimated.
If you have a poor credit score you are in good company. It is inconceivable that in the future, if you do need to borrow, past problems, if dealt with comprehensively, will shut a person out from access to credit.