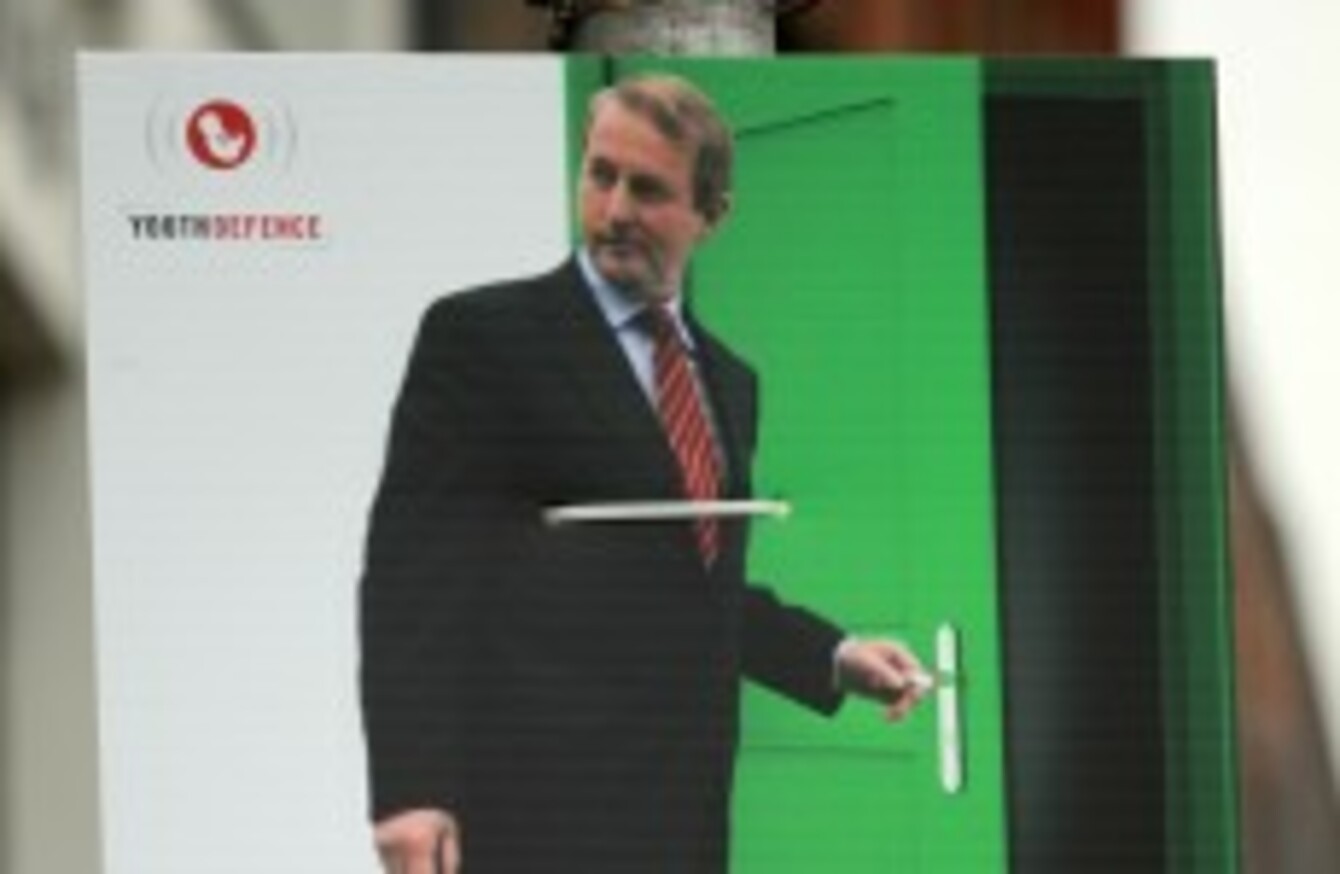 A Youth Defence poster bearing the image of Taoiseach Enda Kenny
Image: Sam Boal/Photocall Ireland
A Youth Defence poster bearing the image of Taoiseach Enda Kenny
Image: Sam Boal/Photocall Ireland
YOUTH DEFENCE AND other pro-life groups have organised a 'witness' that will protest outside the Fine Gael conference this weekend.
Youth Defence said today that its "pro-life witness" at Fine Gael's national conference in Limerick on Saturday "will call TDs and Senators to account for legalising abortion in Ireland".
The group, which is one of the organisers of the protest, said that the witness was called "so that Fine Gael would understand that the pro-life movement would not cease until the abortion law is repealed".
'Pro-life promise'
Claire Molloy of Youth Defence said that pro-life voters "would not forget that Fine Gael broke the pro-life promise they made in Election 2011″.
Molloy said that the party "has created a significant move to seek a new political alternative for voters who are tired of political spin and broken promises on matters of life and death".
She also accused senior Fine Gael ministers of "try[ing] to use Savita [Halappanavar]'s death to justify legalising abortion on suicide grounds". Yesterday, a HIQA report detailed a litany of care failures in the treatment of Savita Halappanavar in University Hospital Galway in 2012.
"Enda Kenny told the Dáil that this was the most controversial legislation in 40 years," added Molloy. "And that controversy is not going to go away."
The pro-life witness will begin at 6pm on Saturday outside the South Court Hotel, in Limerick City, which is hosting the Fine Gael National Conference.