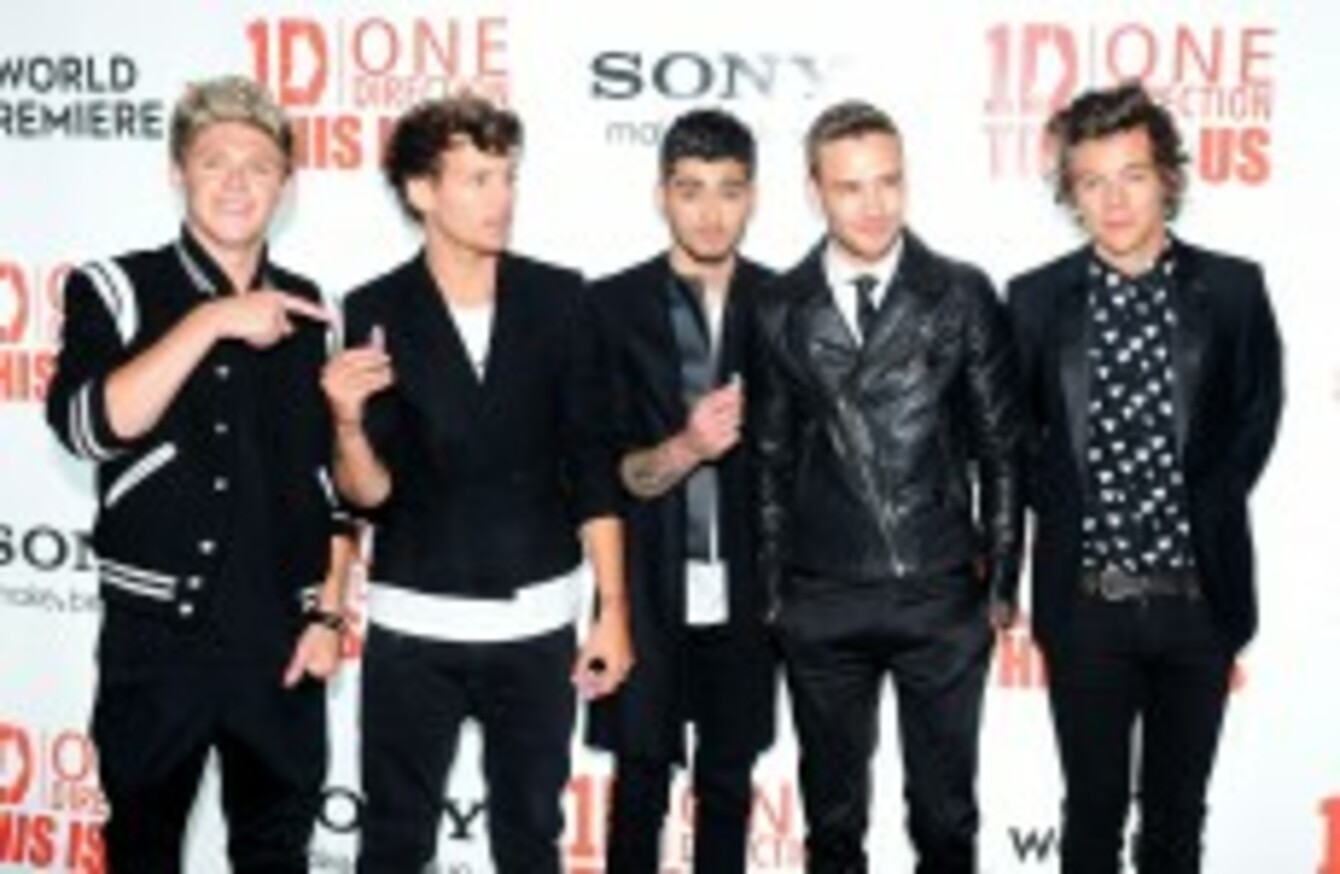 Image: PA Wire/Press Association Images
Image: PA Wire/Press Association Images
WATCH OUT, CHART-TOPPERS – the next generation of music talent is in town.
Musically gifted teens across Ireland are getting their moment in the spotlight at the Irish Youth Music Awards in the Aviva Stadium this weekend. Some of them didn't even know how talented they were until just a few months ago.
It's a Youth Work Ireland event that one youth worker says helps teens grow confidence while expressing how they feel about difficult situations, like bullying or unrequited love.
At each selection round, a performer and songwriter were chosen – with the performer singing the songwriter's composition on the Aviva stage.
"I was so amazed the way that they were expressing themselves"
John Kearney, a youth worker in Louth, said like the other teams across the country, his team has been meeting constantly.
Their performer, Jake, had never sung before – but he's now performed at a fundraising gig in front of 400 people, and offered to sing at a nursing home for the elderly to 'give back'.
"To come up with that himself – I told him 'you're after maturing 10 years'. It's fantastic," said Kearney.
If you met them from early February, right to now, if you saw how much they matured – they went from kids to adults over the month.
I was just so amazed the way that they were expressing themselves.
The teens have also created quite a bond. "You just can't break them apart," said Kearney. "They meet every day."
He has seen the teens' confidence "zooming", while they get a chance to do something positive with their leisure time during their tumultuous teens.
"From age 16 onwards you see yourself as an adult, but you're not an adult – you cant go socialise in pubs and you feel you're too old for teen discos. That's why I'm doing the basic leadership training, to give them ownership, to make them feel more involved."
Selection process
So, how did the teens get involved? Each region holds a local live selection night and the performers choose the act and original song to represent their region at the national event.
Rather than it being focused on just the performer, all other participants form a team around the representing act, acting as photographers, doing the social media and looking after the tech side of things. They even fundraise for their trip.
"It shows the kids' dedication," said Kearney of the level of work they're putting into it.
I didn't know the young people personally [beforehand], but after two to three weeks I know them inside out. They are expressing themselves though music, and getting to know their identity through music.
The winner on Saturday will walk away with a professional recording, mastering and album launch, which includes all the team members from the winning region.
The event is strictly no-alcohol, and aside from the big performances there will be tutors from music college BIMM Dublin, and workshops and industry panels on the day.
Not just a competition
The competition is open to kids aged 11 – 19, and they're working with the older children in Louth to teach them leadership skills and child protection training, so that they can go on to run the programme next year.
"People think it's a singer-songwriting competition - it's way beyond that," said Kearney.
The main thing is we've made relationships. We've got a new group, and we're going to keep them together.
Barry Lennon, director of the project, said:
"It's great to be able to be able to deliver a project like this which gives young people the opportunity to perform songs they have written themselves and for them to have the opportunity to perform with other young people from across Ireland."
Patrick Burke, CEO of York Work Ireland, emphasised how the programme supports young people exploring employment opportunities within the creative industries, while working together as a team.
Irish Youth Music Awards National Day takes place on Saturday 18 April at Aviva Stadium Dublin, doors at 10am. General admission is 20 euro here and group tickets are available for youth clubs here. Find out more on Facebook and twitter.