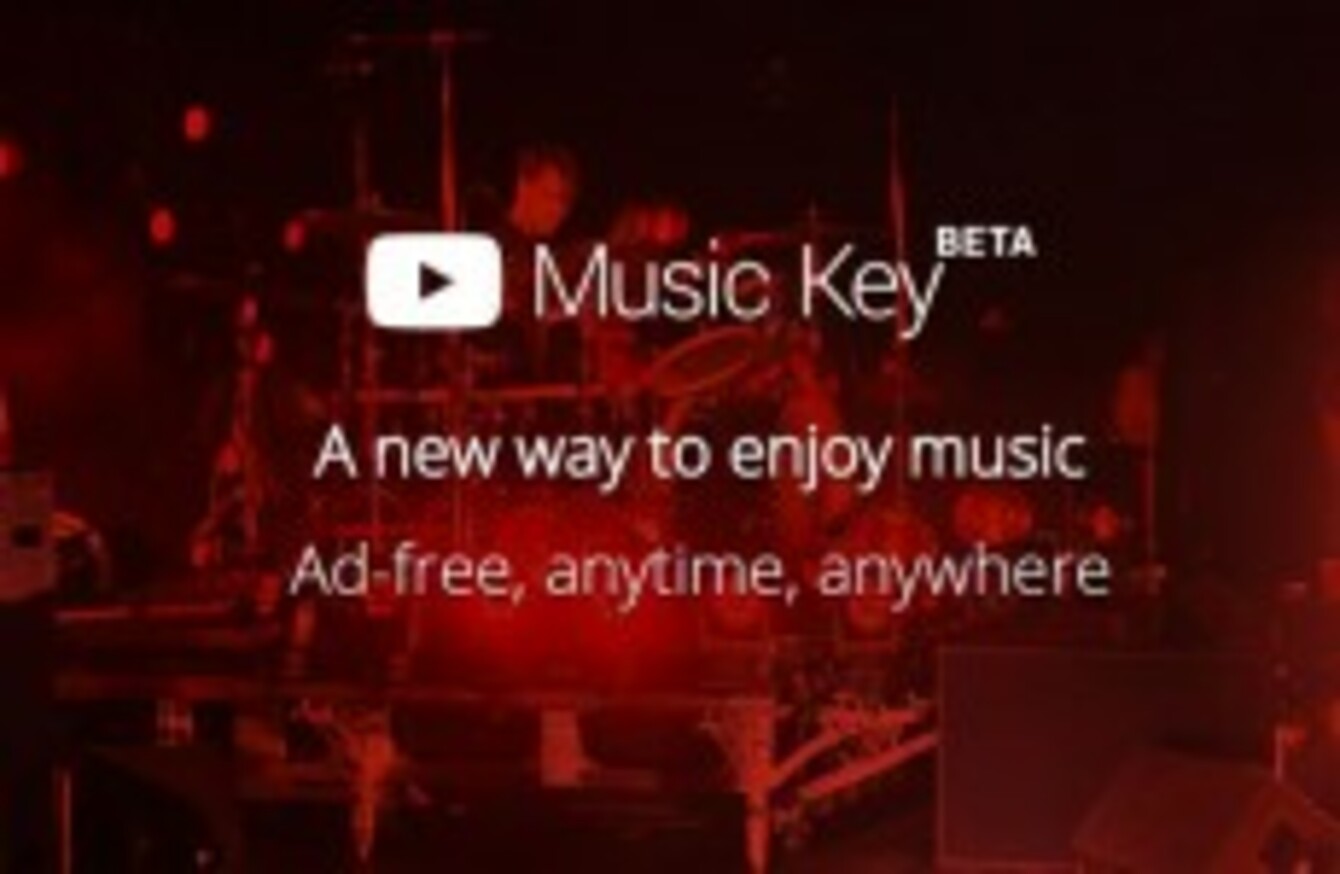 Image: YouTube
Image: YouTube
(Updated: 18:30)
NO SOONER THAN it agreed a deal with one of the representative of 20,000 indie music labels, YouTube has revealed the details of its new music subscription service.
The service, called YouTube Music Key, is being launched as an invite-only beta and will be available on the main site, under a dedicated music tab, and as an iOS and Android app.
Both free and paid services will include high-quality audio tracks and will allow users to find and listen to full albums as well as back catalogue.
Those paying for it can play music videos without ads and can continue playing songs and videos in the background and when the device is locked.
The service also offers playlists based on moods and genres, tying in with its acquisition of Songza.
While the music homepage is launching globally, the beta of YouTube Music Key is being initially launched in seven countries, Ireland being one of them. Markets like the US, Spain, Italy, Finland, Portugal and Ireland were chosen because of the popularity of music in these areas.
YouTube has been working on such a service for many months now,  having been held up by negotiations with music labels over content deals.
Recently its CEO Susan Wojcicki revealed it was working on a subscription service where ads would be disabled. She revealed that half of all YouTube views now come from mobile devices and that time spent watching videos was growing at a rate of 50% year-on-year.
Its biggest competitor in the field is Spotify which currently has 50 million active users with 12.5 million paying for the premium version.
The service will cost €9.99 per month, but those invited to the beta are offered the first six months free followed by a promotional price of €7.99 per month.
The cost will also include a subscription to Google Play Music, which currently has more than 30 million songs in its collection.
Source: Youtube Music Key/YouTube
[Originally published 18:00]