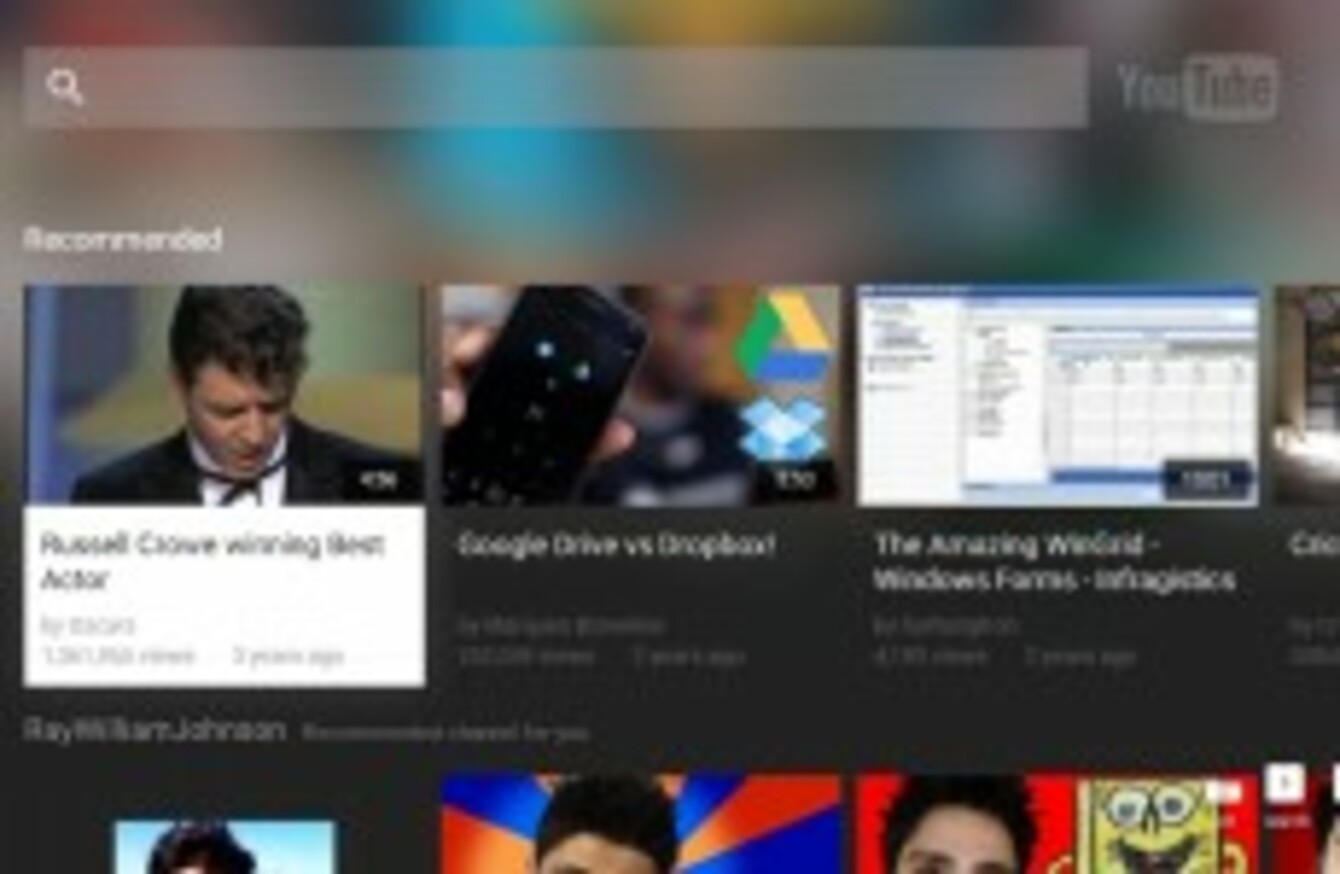 Image: YouTube.com
Image: YouTube.com
WITH GOOGLE PREPARING for the launch of Android TV for later this year, its YouTube app has gone ahead and received a makeover.
With a greater focus on playlists and subscriptions, the update will look familiar to anyone who has used the iOS and Android versions before. The redesign simplifies the number of steps necessary to find both subscribed and recommended videos on the site.
While not a lot has changed fundamentally, YouTube is hoping that a more inviting design and easier search functions will encourage more people to watch and subscribe to different channels.
The focus on channels is unsurprising considering how much YouTube has been pushing original content on the site.
Recently, it approached a number of its top video-makers recently, offering to fund additional programming in return for a portion of the proceeds when creators distribute the content elsewhere.
The update has already arrived for Xbox One owners while other streaming devices will receive it over the coming weeks.
If you don't have a smart TV or a console to view it on, you can check the new look version out on desktop and pair it up with your smartphone for easier viewing.
Source: YouTube Help/YouTube