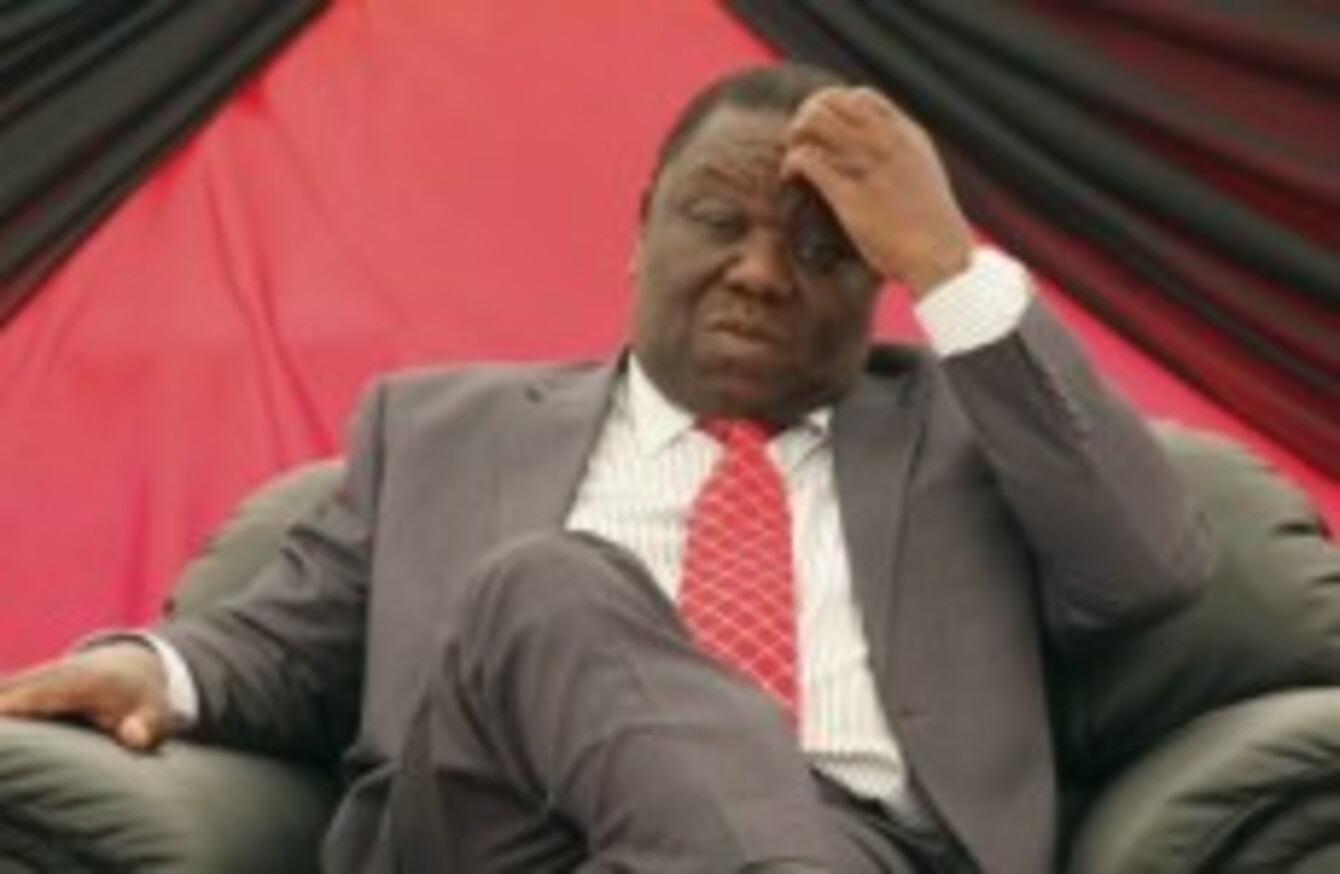 Zimbabwe's Prime Minster and Movement for Democratic Change (MDC) President, Morgan Tsvangirai
Image: Tsvangirayi Mukwazhi/AP/Press Association Images
Zimbabwe's Prime Minster and Movement for Democratic Change (MDC) President, Morgan Tsvangirai
Image: Tsvangirayi Mukwazhi/AP/Press Association Images
THE PRIME MINISTER of Zimbabwe has blamed a 'plot' for his divorce from his wife of 12 days.
Morgan Tsvangirai divorced Locadia Karimatsenga after newspaper stories alleged they had to marry because she was pregnant with his child, the Daily Mail reports.
New Zimbabwe reports that Tsvangirai released a statement saying he had been the subject of "frenzied media coverage".
He said that he had had a relationship with Tembo, during which she told him she was pregnant, and that following this, "like every cultured Zimbabwean" he sent a delegation to her family's home to perform traditional and cultural rites.
He said that things had escalated following this and that he had "become a spectator".
He said that he believed there was a "thicker plot" around the situation that "has undermined my confidence in this relationship".
The PM said he believes there is "now an underhand and active political hand" driving the relationship to take place "in camera, with the public media journalists in tow".
Tsvangarai said he believed this was orchestrated to inflict "maximum damage" on him and he apologised for any discomfort caused to Zimbabweans for his actions.
Two versions of his statement were issued – the first of which contained the line:
I will not expose the people's struggle for democratic change to machinations of infiltration by those that have oppressed the people of Zimbabwe for the past 30 years.
The reference to "those that have oppressed Zimbabwe" was removed in the second statement.
ZimEye reports that President of Zimbabwe, Robert Mugabe, said that if the Prime Minister "chooses his wife, why should people mind about that because it's his choice?"
The PM lost his first wife of 31 years in a car crash in 2006.