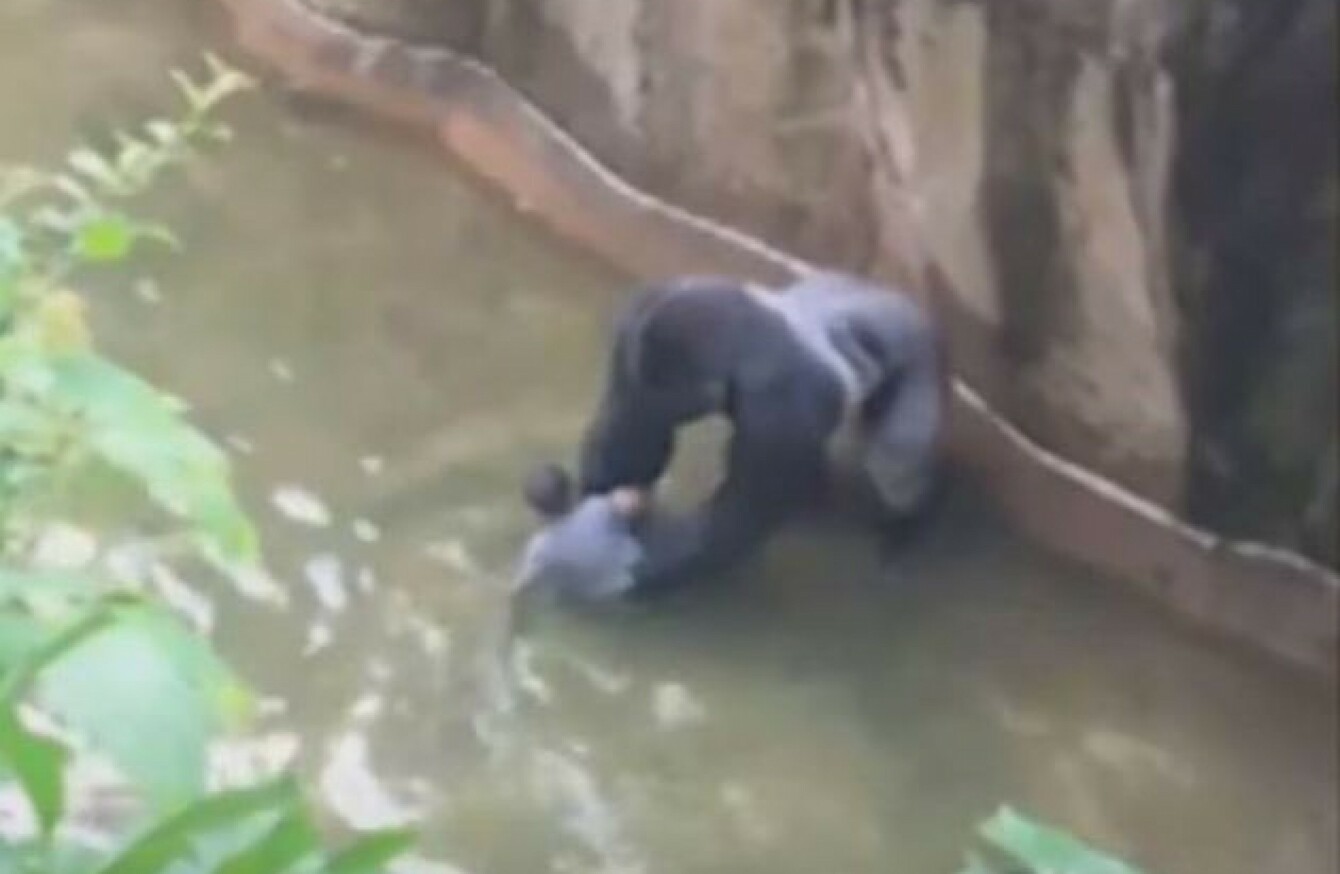 Image: Screengrab/YouTube
Image: Screengrab/YouTube
THERE HAS BEEN much debate in recent days about Cincinnati Zoo's decision to shoot dead a gorilla after a four-year-old boy fell into his enclosure.
A petition calling on the zoo and local child protection services to "hold the parents responsible" has almost 290,000 signatures so far.
It states that Harame "lost his life because the boy's parents did not keep a closer watch on the child".
Others have defended the decision, saying the boy's life was at risk. The zoo said it was "devastated" by the incident, but would make the same call again.
We want to know what you think: Did Cincinnati Zoo make the right decision by shooting Harame?