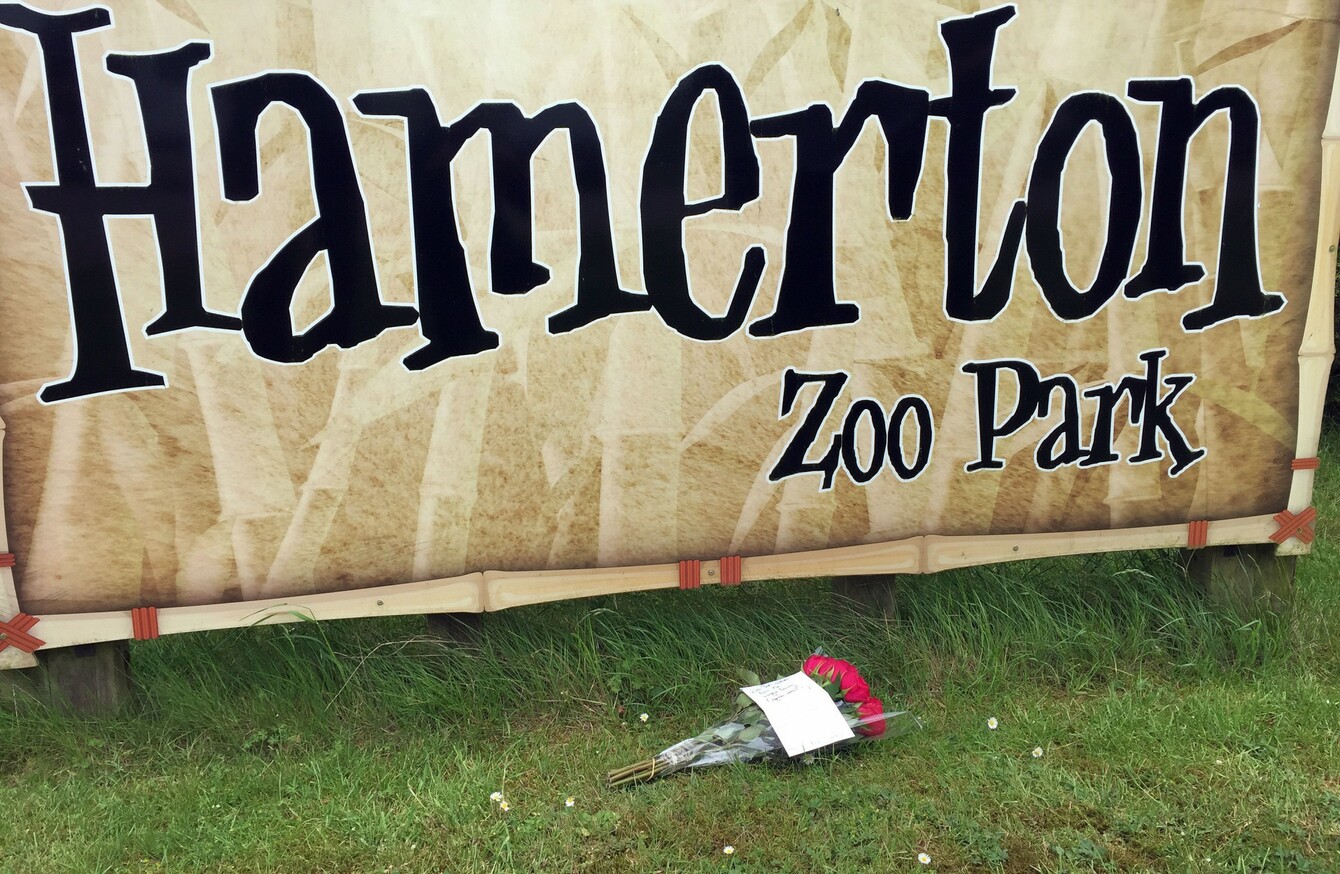 Image: Sam Russell/PA Wire
Image: Sam Russell/PA Wire
A TIGER THAT killed a female zookeeper in the UK will not be put down, the zoo has said.
Rosa King, a senior zookeeper at Hamerton Zoo Park in Cambridgeshire, died last Monday (29 May) after she entered a tiger enclosure.
Hammerton Zoo said yesterday in a statement on Facebook that management had decided not the put the tiger down following the incident.
"We have received a number of enquiries from members of the public asking about the tiger following last weeks incident," the zoo said.
"After extensive consultation with the staff at the zoo, we have decided not to put down the tiger.
This decision has been fully supported by Rosa's family.
The zoo said it was awaiting the findings of an investigation being carried out by the Huntingdonshire District Council Environmental Health Department.
"If we receive regulatory or professional guidance to the contrary, we will review our position," the zoo said.