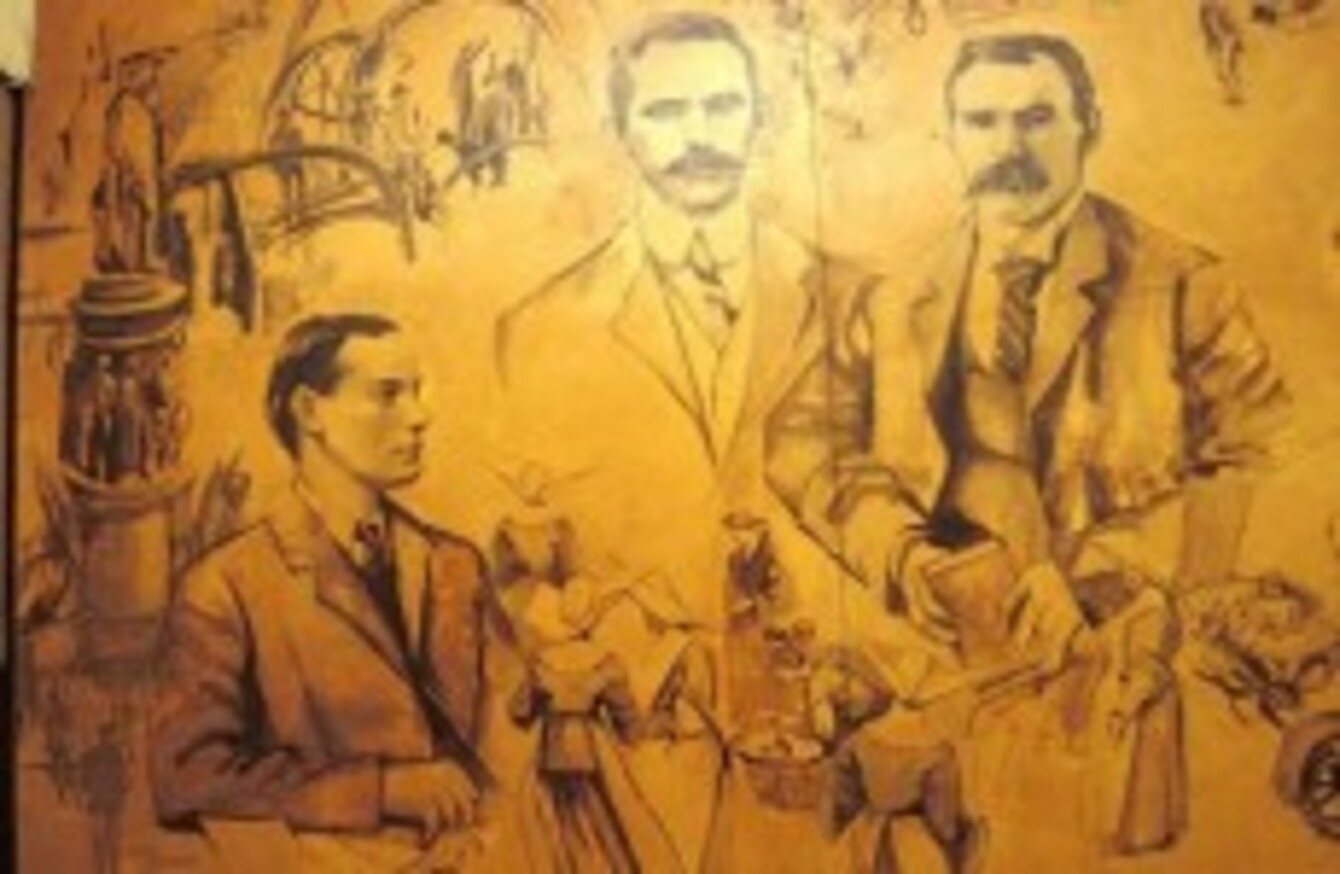 Image: Noeleen Reilly
Image: Noeleen Reilly
Updated at 9:30am
AN ICONIC MURAL commemorating the leaders of the 1916 Easter Rising is to be reinstalled in Ballymun after the closure of the pub in which it had hung for decades.
The mural, by Irish artist Muriel Brandt, will be moved to Ballymun's Civic Centre in time for celebrations to mark the 1916 centenary next year.
The work of art depicts James Connolly, Patrick Pearse and other signatories of the 1916 Proclamation alongside Dubliners carrying out their everyday lives.
It was removed for preservation from The Towers pub in Ballymun, which has featured in RTÉ drama Love/Hate, after Dublin City Council bought the building in September.
Ballymun Sinn Féin Councillor Noeleen Reilly told TheJournal.ie that many local residents had been concerned about the fate of the mural, which had hung on a wall of the pub since the 1970s, following the sale.
It was the first thing everyone was getting on to me about [after the pub was closed]. Even some of the staff who were being let go were worried about what would happen to it.
She said the decision to save the work of art is about preserving the area's historical memory.
It's important now that the [Ballymun tower blocks], which were named after the leaders of 1916, have been demolished that we make an effort to preserve the history around us. People see this mural as keeping memories at the heart of the community.
In a statement, Dublin City Council confirmed that the mural would be placed in display in the Ballymun Civic Office prior to the 2016 commemorative celebrations. "The importance of this mural was realised at an early stage and it is being restored by our Arts Office," it said.
The Towers was one of the last businesses to operate in the 50-year-old Ballymun Shopping Centre, which is now due to be demolished. Plans to build a new  €1.8 million complex next to the old centre were approved by Dublin city councillors last month.