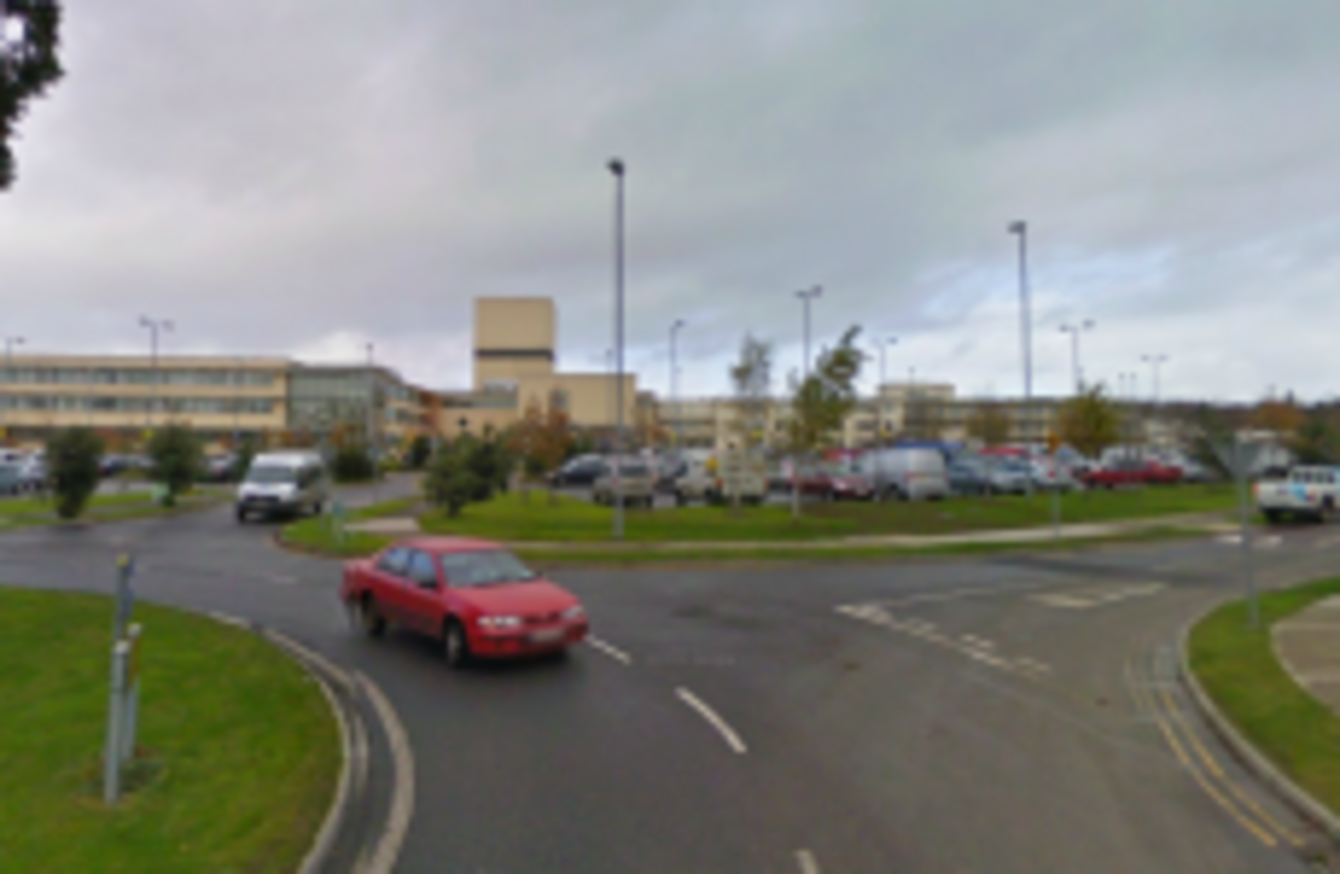 Updated, 13.02
STAFF AT BLANCHARDSTOWN hospital have been told that 28 beds will be cut between two wards in the hospital next month – in order to stop the hospital from running further over budget.
A memo circulated to staff at the hospital yesterday, seen by TheJournal.ie, informs staff that 12 inpatient surgical beds will be closed gradually with immediate effect.
A surgical day ward in the hospital – which is acknowledged by the HSE as being one of the best and most efficient hospitals in the country – will close from October 24, with the loss of 24 beds.
It will reopen for six weeks in early November, but will only include eight trolleys, "to facilitate urgent day cases".
TheJournal.ie understands that the surgical ward caters for 30-40 patients a day at present. When it reopens, its limited capacity will mean it can only handle a third of this patient load.
"Activity is four per cent ahead of service targets," the memo read, continuing:
As directed by [a HSE director] in recent correspondence, activity is to be curtailed in order to pull back to National Service Plan 2011 targets.
Aaron McKenna of the Defend Connolly Hospital campaign said the cuts would have a major impact on the hospital, which serves 330,000 people across Dublin and the surrounding counties.
"The constant cuts over the past three years have slowly but surely eroded services, degraded patients and are now leading to unsafe conditions that will inevitably cause harm," McKenna said.
"HSE management is telling frontline staff that they are treating too many patients. One has to wonder what sort of a coherent health policy this is a part of."
The closure was discussed in Leaders' Questions in the Dáil this morning, when local Socialist TD Joe Higgins described the cuts as "devastating" and accused the government of reneging on pre-election promises.
Tánaiste Eamon Gilmore responded that the country's limited finances would mean "changes from time to time" in the ways in which hospital services were provided.
He asserted, however, that the government wanted "cost-effective" hospital which ran in the most efficient ways possible.
Gilmore decried Higgins' "populist claptrap", suggesting that there was no "government agenda" to close hospital facilities.
Higgins had called on the government to reconsider its commitment to an orderly winding down of Anglo Irish Bank, whose promissory notes were yesterday confirmed to be costing the State some €47bn over the next decade.
A HSE spokesperson said the hospital had to comply with statutory obligations to remain within its allocated budget, and that "every effort" was being made to ensure that spending cuts minimised their impact on patients and clients.
"Connolly Hospital is over budget. So far this year it has delivered more services than set out in the HSE Service Plan and is ahead of its activity targets," the spokesperson added.